Explore Beckman
Explore the Beckman Institute
The Beckman Institute's architects designed the building to connect people. And while it's large, it's also full of welcoming spaces.
"The environment here is designed for people to interact with each other and sit and have conversations."
– Kasra Tabatabaei, a Beckman student researcher

The building is open to the public from 7:30 a.m. to 6 p.m. Monday through Friday.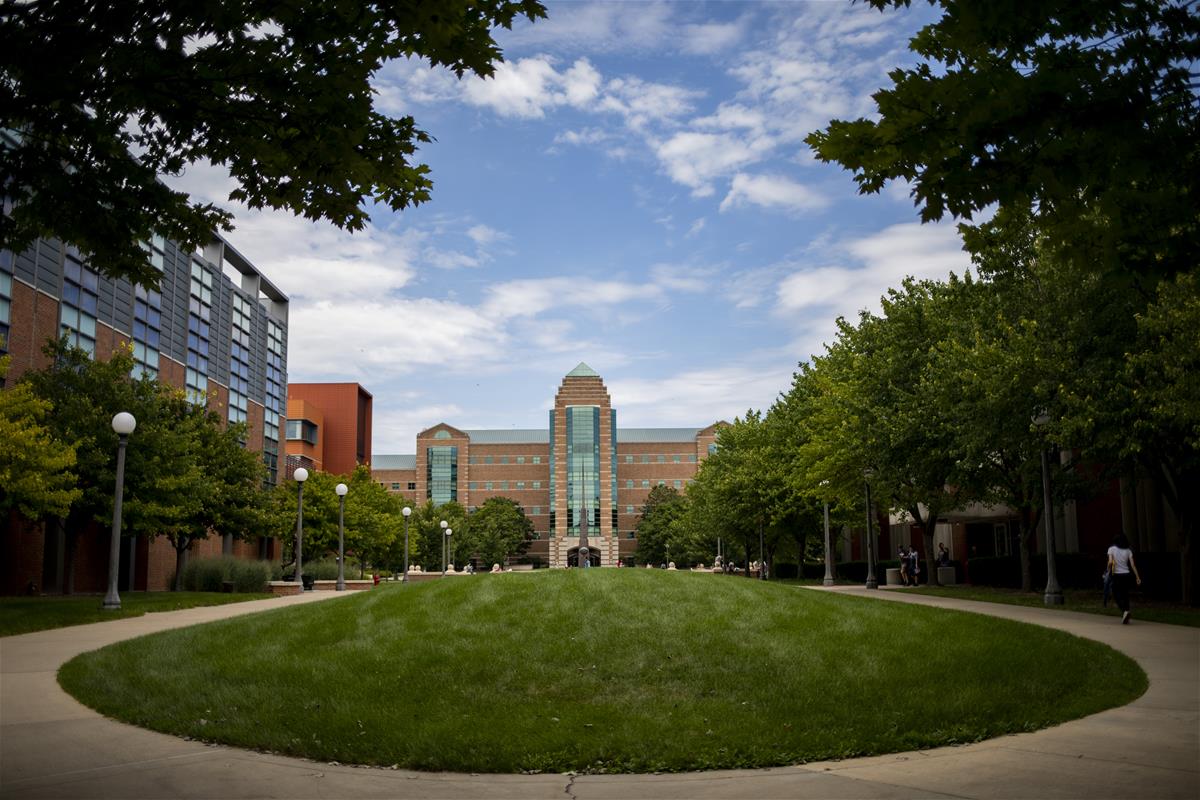 Beckman's distinctive tower is easy to spot on the north side of the University of Illinois campus.
Inside, you'll find:
A three-story laboratory wing to the north
A five-story office wing to the south
An atrium connecting these two parallel sections
Conference rooms and meeting spaces in the five-story tower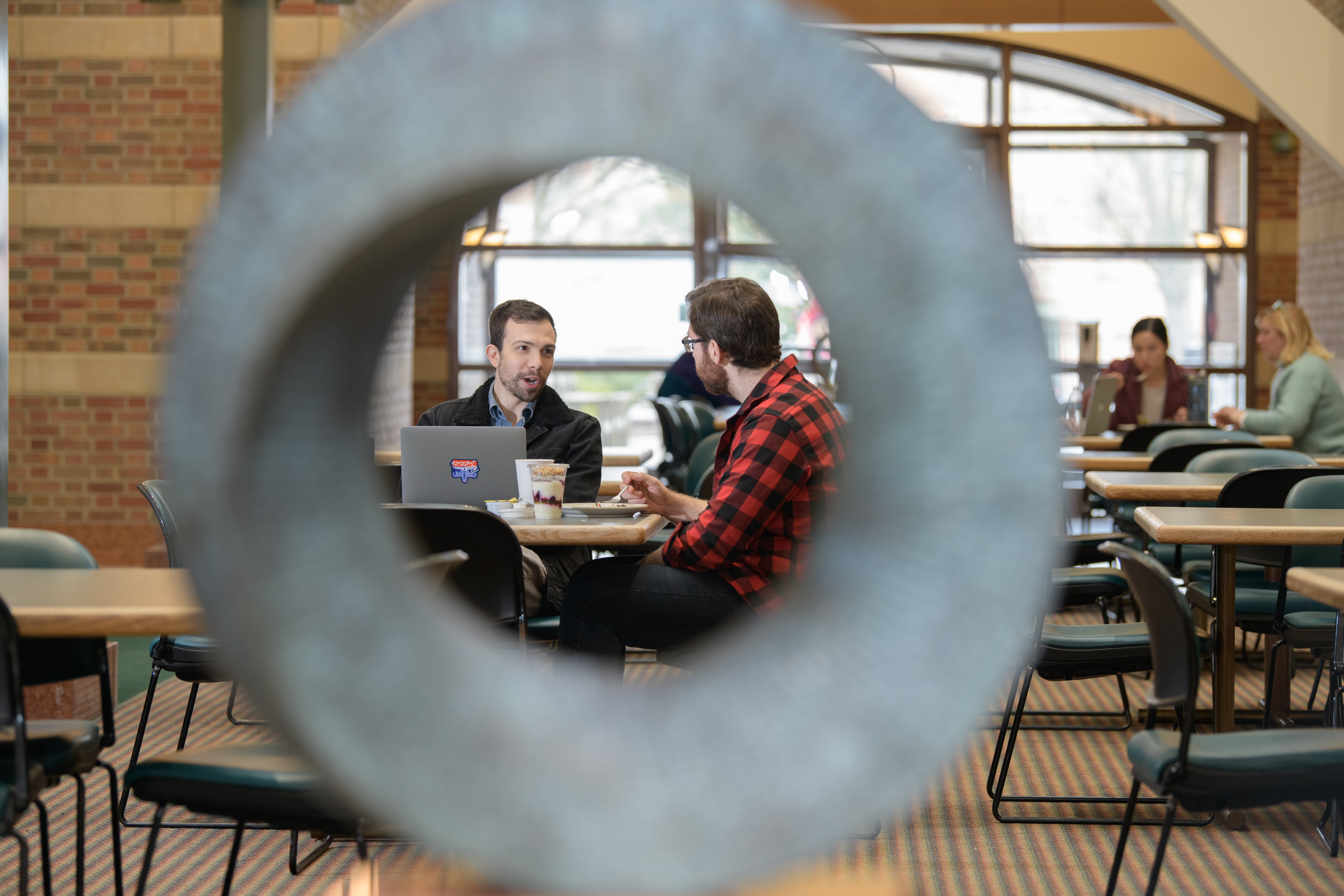 Study at Beckman
The Beckman Institute features an open atrium with tables and chairs, interesting sculptures, and plenty of atmosphere.
Nine bridges, each containing a furnished lounge area, span the atrium and serve as walkways between the office and laboratory wings. They're perfect for an informal meeting or brainstorming session.
Reserve a temporary office space
Those visiting a particular Beckman Institute faculty member, researcher, or staff member may request temporary office space free of charge. To learn more about this option, email Beckman's Office of Space Reservations or call 217-244-8379.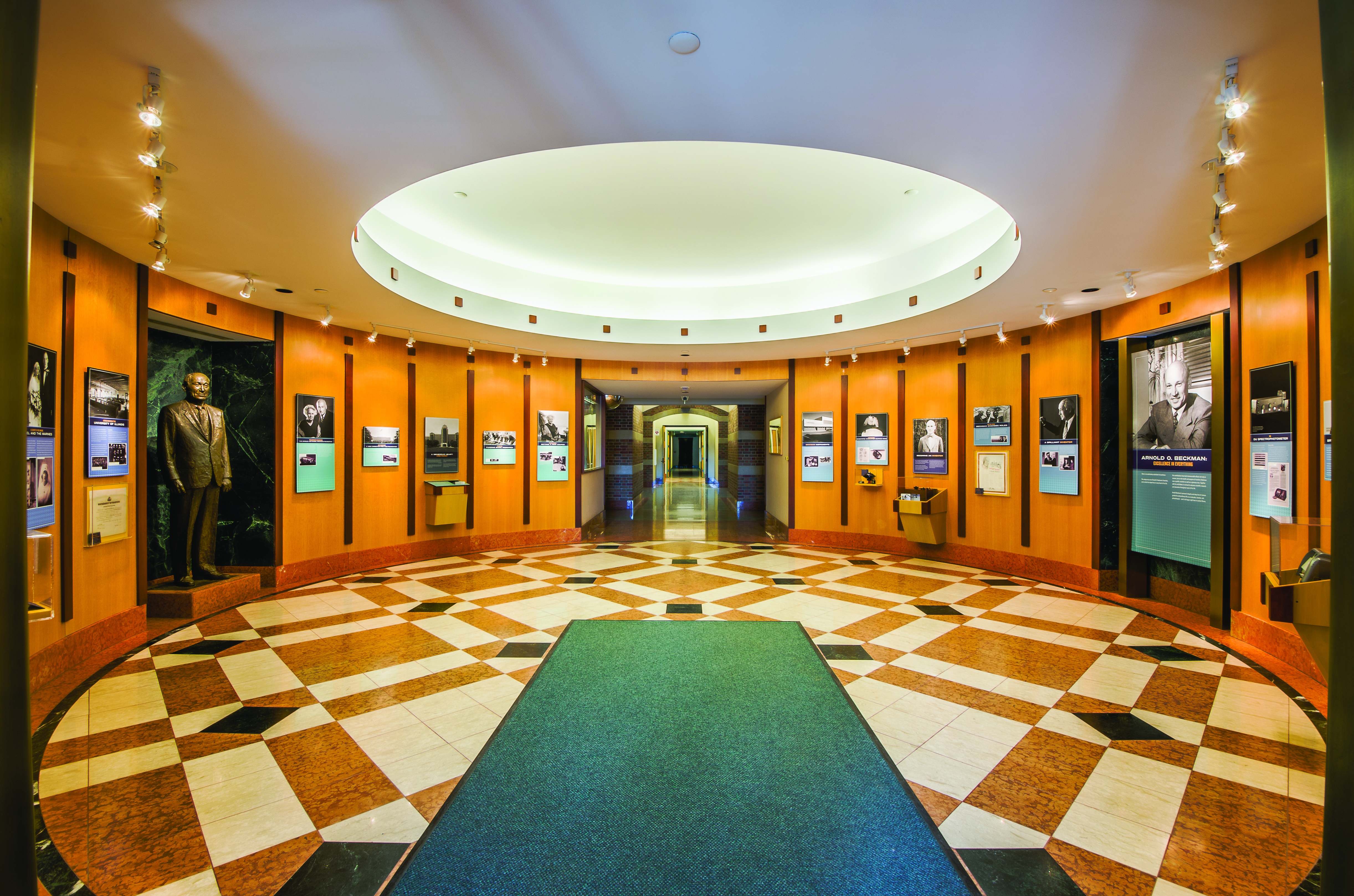 Exhibits within the Beckman Institute
Learn about Arnold Beckman
Inside the south entrance, find details about Arnold Beckman, the Illinois alumnus who founded the Beckman Institute with his wife, Mabel.
Learn about his childhood in Cullom, Illinois, remarkable career, and generous funding of scientific research.

This exhibit, located off the east atrium, celebrates the past, present, and future of MRI research at Illinois.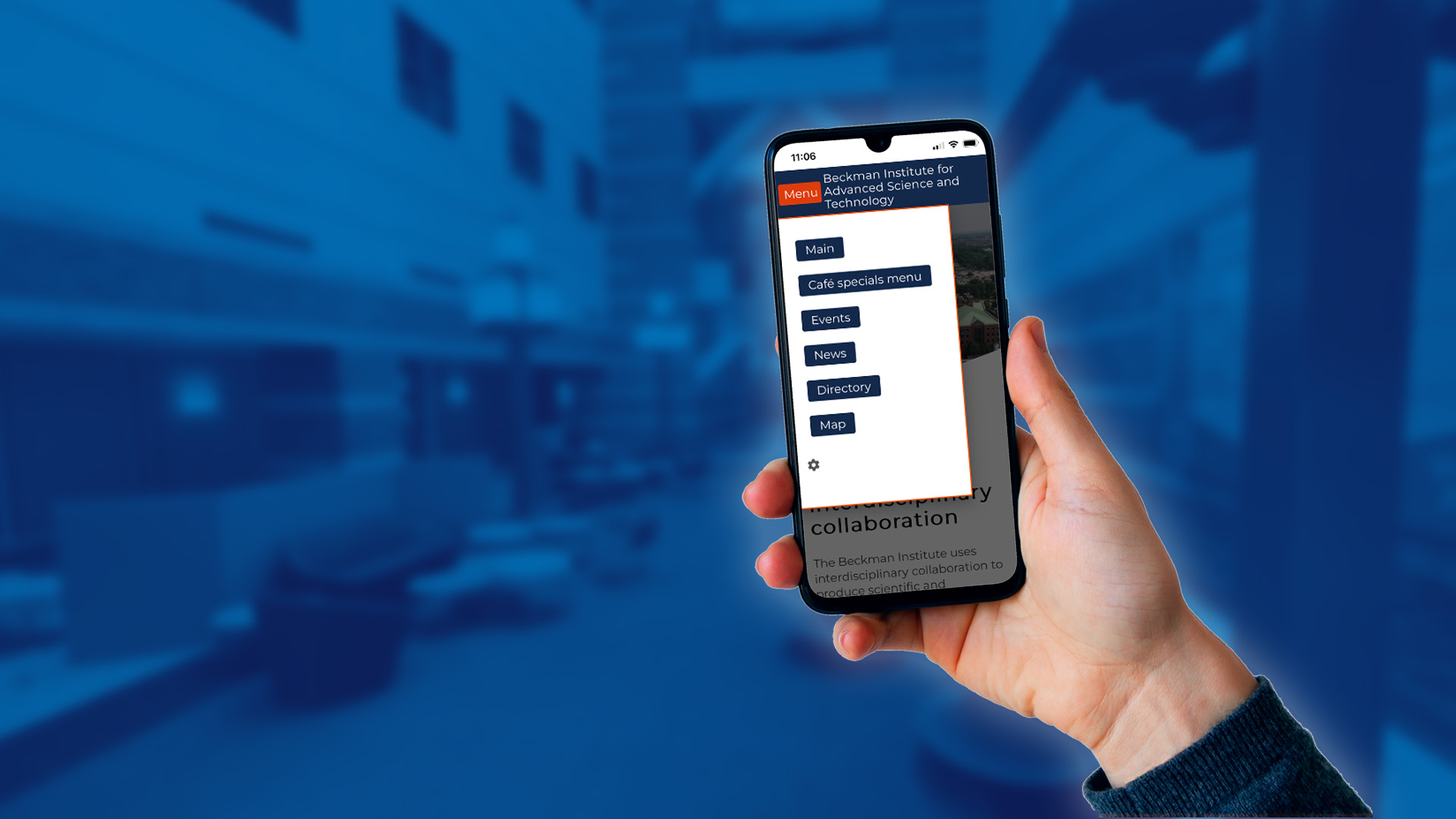 Download the Beckman app
Keep up-to-date on the latest news, events, and more using Beckman's mobile app. It runs in your web browser, so you won't need to visit your app store to install it.