Annual report
Breaking barriers, building bridges
At first, breaking and building seem to be two actions in opposition.
But at the Beckman Institute, they share a common meaning. Beckman researchers break barriers between disciplines and build innovative programs. Outreach staff and volunteers break down scientific jargon for the public and build programs to support students in STEM.
Any way you look at it, the results point to the same thing: connections, collaborations, and advancements that couldn't occur any other way.
Catch up with news from the 2022-23 school year at the Beckman Institute. Click below to download a full PDF of the publication.
Download report (PDF)

The stories in the publication have been condensed in order to showcase a range of research and updates. See below for links to the full stories.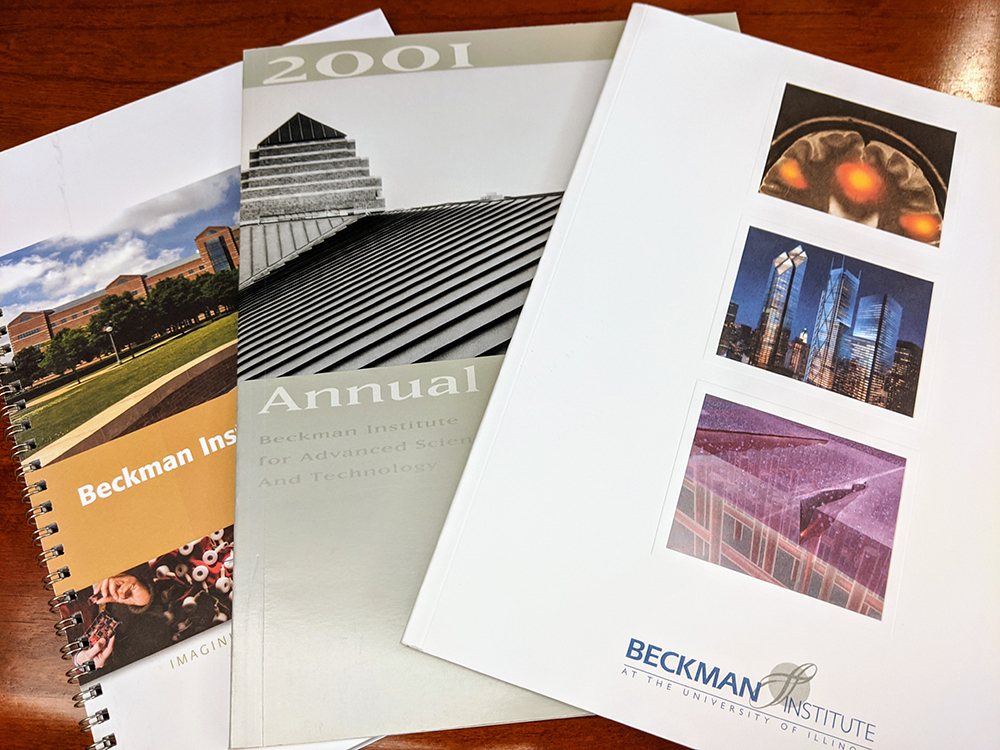 Read past annual reports
Learn how the Beckman Institute has grown and innovated over the years. Find PDF versions of annual reports dating back to 1996.
Explore the archive