SmithGroup Lecture Series
The architectural firm SmithGroup supports this lecture series at the Beckman Institute. Formerly Smith, Hinchman, and Grylls Associates of Detroit, SmithGroup designed the Beckman Institute. The firm was particularly proud of this project and presented a modest endowment to support a lecture series in its name. The gift was given in honor of the founding director of the institute, Theodore L. Brown.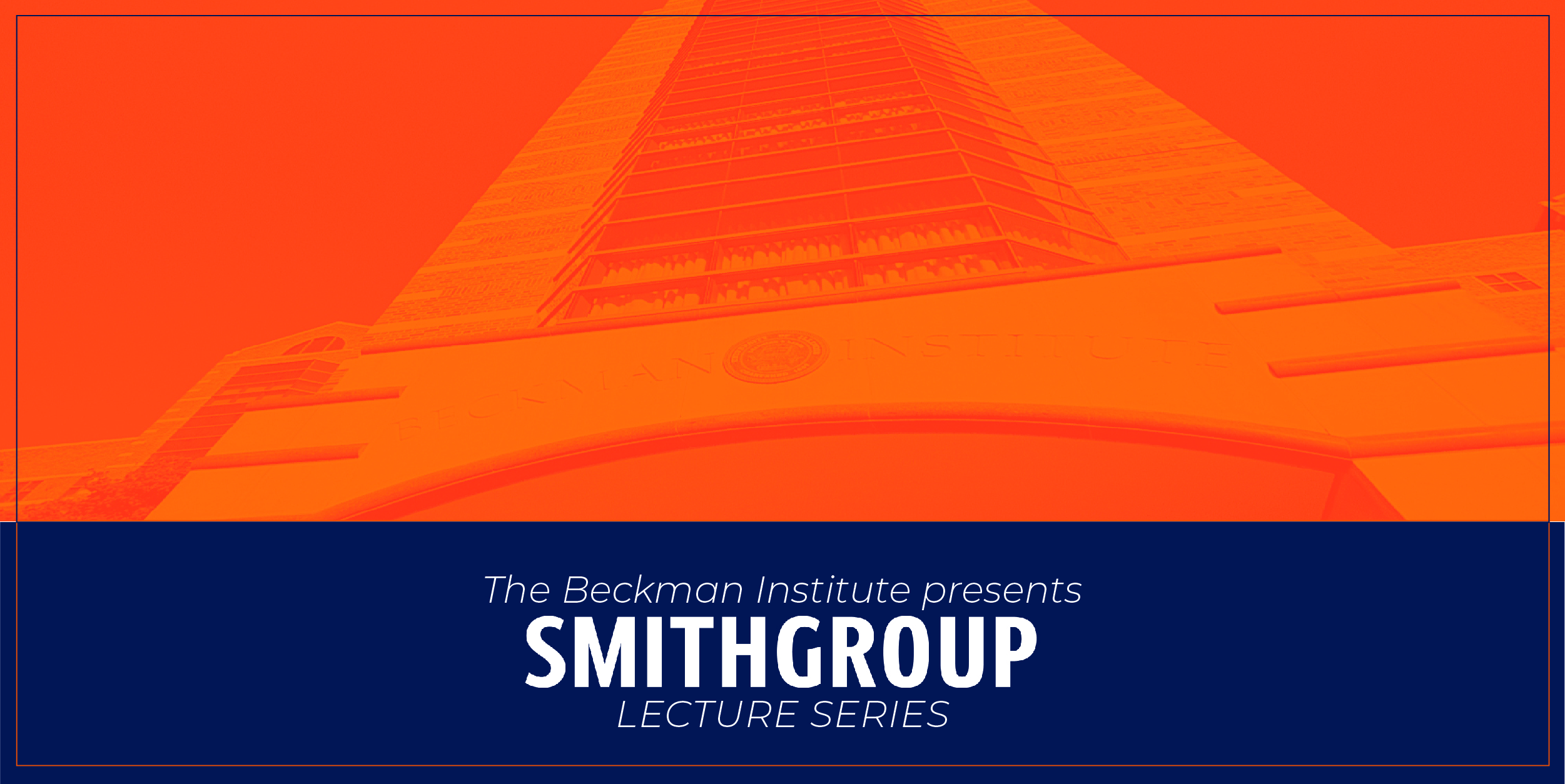 UIUC alumna Safiya Noble gave the 2022 SmithGroup Lecture in April 2022.
Noble is a MacArthur Foundation Fellow, professor of gender studies and African American studies at the University of California, Los Angeles, and co-founder and co-director of the UCLA Center for Critical Internet Inquiry.
Watch the recording below, and check this page for information about the 2023 lecture.
"Taking on big tech: New paradigms for new possibilities" by Safiya Noble (SmithGroup Lecture 2022)
Safiya Noble, a UIUC alumna, UCLA professor, and recent MacArthur Genius Grant recipient, discusses the racial, gender, and class politics infused in today's digital technologies. Noble shares new insights from her bestselling book, "Algorithms of Oppression: How Search Engines Reinforce Racism," and explores the impact of commercial technologies on the public. The presentation was hosted by Beckman Institute Director Jeff Moore and took place live over Zoom on April 11, 2022.

For more information on the SmithGroup lecture series, please visit
beckman.illinois.edu/visit/events-at-beckman/smithgroup-lecture-series
Previous SmithGroup Lectures
Safiya Noble (April 2022)
MacArthur Foundation Fellow, professor of gender studies and African American studies at the University of California, Los Angeles, and co-founder and co-director of the UCLA Center for Critical Internet Inquiry.
Jaclyn Jensen (April 2021)
Driehaus College of Business at DePaul University
Albert-László Barabási (April 2019)
Center of Complex Networks Research, Northeastern University; Division of Network Medicine, Harvard University; and the Department of Network and Data Sciences at Central European University.
Sandra Tsing Loh (April 2018)
Host of the syndicated daily radio science minute and NPR podcast "The Loh Down on Science" and adjunct associate professor in drama and science communication at University of California, Irvine.
L. Mahadevan (April 2017)
England de Valpine Professor of Applied Mathematics, professor of organismic and evolutionary biology, professor of physics, Harvard University
Michael Posner (April 2016 )
Professor emeritus, Department of Psychology, University of Oregon
Chad Mirkin (October 2014)
George B. Rathmann Professor of Chemistry and Director, International Institute for Nanotechnology, Northwestern University
Victor Regnier (April 2013)
Professor of architecture and gerontology at the University of Southern California
Jeff Hawkins (November 2010 )
Founder, Numenta, Inc.
Felice Frankel (September 2008 )
Senior Research Fellows, Harvard
Helen Neville (October 2007 )
Psychology/Neuroscience, Oregon
James Carey (April 2006)
Entomology, University of California-Davis
Douglas Noll (October 2003)
Biomedical Engineering, Michigan
Lawrence Rabiner (October 2001)
Vice President AT&T Labs
George Whitesides (March 1999)
Chemistry, Harvard
Norman Allinger (March 1995)
Chemistry, Georgia
Inaugural speaker: James Watson (October 1992)
Cold Spring Harbor Laboratory