Give to Beckman
The Beckman Café was built to offer healthy meals and space for researchers to connect and share. Its culture and coffee have nourished minds, encouraged interdisciplinary collaboration, and fueled innovative research.

The Beckman Institute is renovating the café. The enhancements will offer more accessible meal options, welcome even more researchers and residents, and foster Beckman's unique community.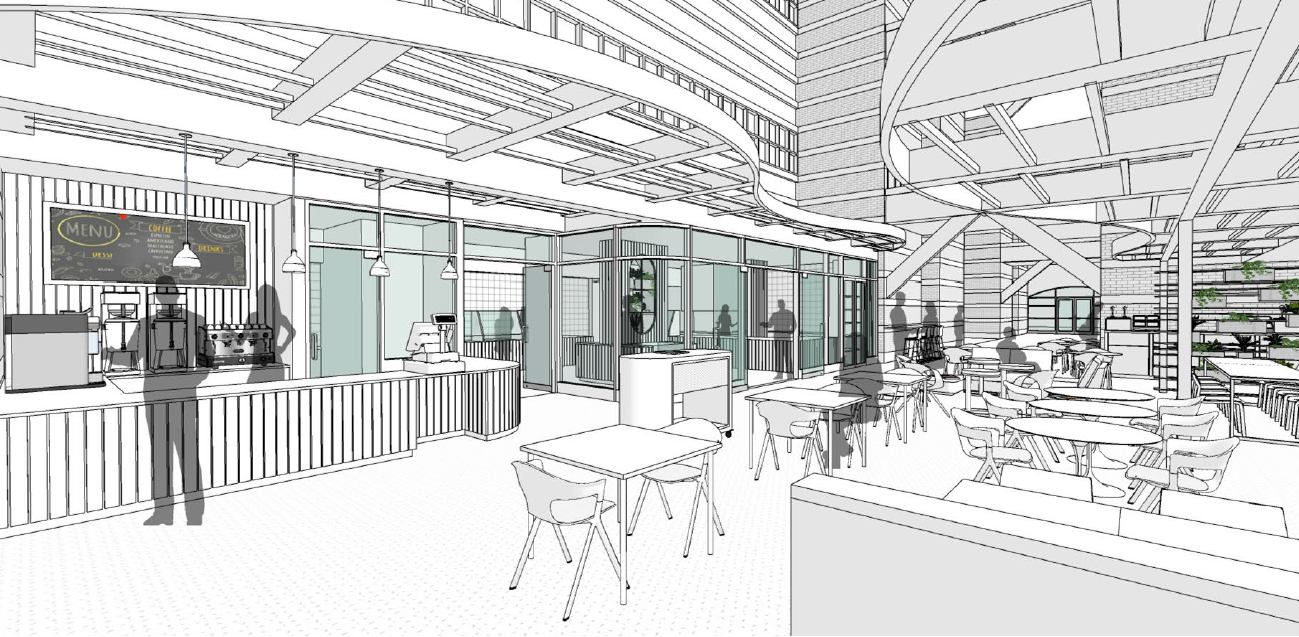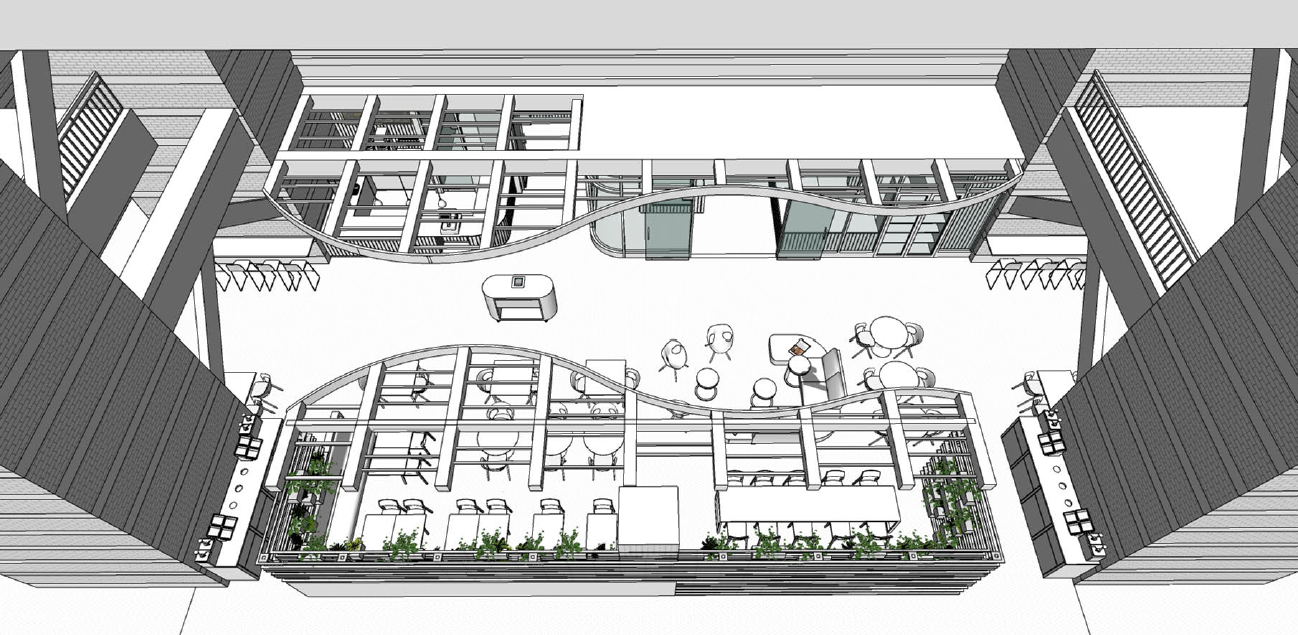 A fresh look for the future
The ambitious plan laid out for the new Beckman Cafe will come at an estimated cost of $4 million. Much of the cost will be covered by institutional funds. The project will also need substantial contributions from private donors.
If you value what the Beckman Institute has accomplished, what it has meant to you personally, and to the students, mentors, and colleagues who have shared in the Beckman experience, we invite you to be a partner in this transformation.
To make a sustaining monthly gift, please select your preferred amount. You will have the option to make it a recurring gift when you add your payment information.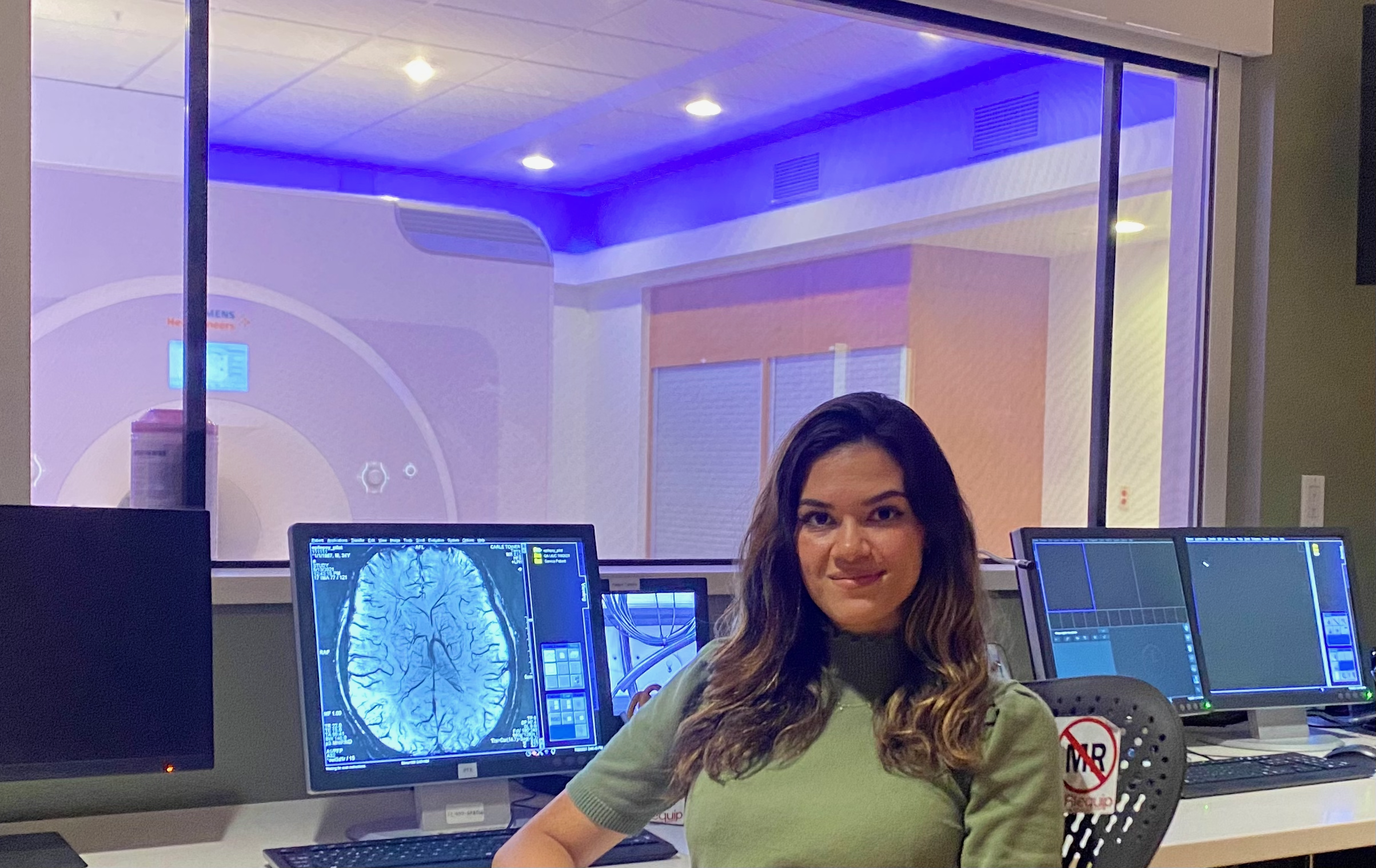 Liz Spurlock
"This summer, I have been exposed to cutting-edge technology, a wealth of knowledge on conducting quality research, and inspiring mentors through my research on Focal Cortical Dysplasia epilepsy. My experience has left me energized to hone my technical skills, excited for further collaboration, and motivated to engage in research using imaging techniques like MRI and MRE to improve clinical outcomes."
Winner of the Carle Neuroscience Institute Undergrad Research Award
Beckman Institute Scholarship Fund

The Beckman Institute Scholarship Fund helps train students who will become the next generation of scientists, engineers, teachers, and business leaders.
Beckman Support Fund
Ongoing growth and evolution in scientific research requires commitment, vision, and resources. This fund supports the Beckman Institute, including for undergraduate and graduate student research, as well as ongoing upgrades to scientific equipment and facilities.
Eman Hamed
"I have been using advanced 9.4 Tesla MRI scanning to study the glymphatic fluid transport within the brain."
Winner of the Nadine Barrie Smith Memorial Fellowship
Nadine Barrie Smith Memorial Fund
The Nadine Barrie Smith Memorial Fund supports a graduate fellowship in medical imaging. It memorializes Nadine Barrie Smith (B.S., '85, computer science; M.S., '89, electrical engineering; Ph.D., '96, biophysics) thanks to generous support from Jean Smith, Arnette Bosch, and Professor Andrew Webb.
Dr. Smith was passionate about promoting women in science, so the fellowship supports female graduate students whose research might include ultrasound, optical, and magnetic resonance imaging.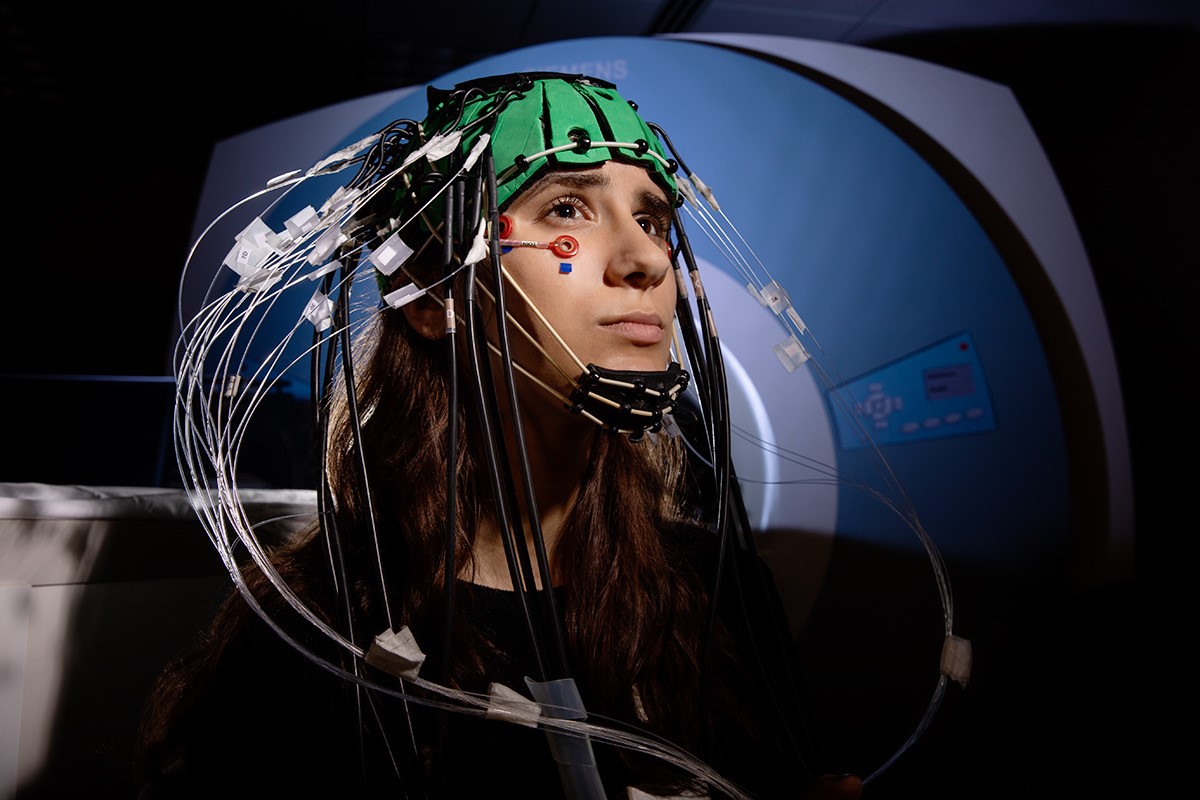 Julia Radu
"I have gained comprehensive exposure to both fMRI and MRI scanning procedures through my involvement with the Dolcos Neuroscience Lab."
Winner of the Erik Haferkamp Memorial Award for Undergraduate Research
Erik Haferkamp Memorial Fund
This fund supports an award given to undergraduate research in neuroscience, in memory of Erik Haferkamp. Mr. Haferkamp was pursuing a double-major in molecular and cellular biology and psychology when he passed away in 2010. He was a passionate member of psychology Professor Justin Rhodes' lab at the Beckman Institute, where he was a student researcher and lab technician.The fund is made possible by the generous support of Erik's family, including Bonnie Haferkamp, Beth Haferkamp, David Haferkamp, and numerous extended family, friends, and colleagues.
Kianoush Falahkheirkhah
"I have developed new machine learning models that facilitate the process of cancer diagnosis."
Winner of the Thomas and Margaret Huang Award for Graduate Research
Thomas & Margaret Huang Fund for Graduate Research
This fund supports students in the broad area of human-computer intelligent interaction at the Beckman Institute.
Alumni James J. Kuch (M.S., '94, electrical engineering) and Chang Wen Chen (Ph.D., '92, electrical engineering) established it in honor of Professor Thomas Huang, the Maybelle Leland Swanlund Endowed Chair Emeritus in Electrical and Computer Engineering, and his wife, Margaret.
Professor Huang advised more than 100 students during his career, which has spanned five decades and three major research universities (MIT, Purdue, and the University of Illinois). He is remembered as a pioneer in computer vision, pattern recognition, and human-computer interaction.
Klaus Schulten Memorial Fund

Klaus Schulten was a physics professor at the University of Illinois and a long-time faculty member at the Beckman Institute for Advanced Science and Technology who died in 2016. He was a pioneer in the use of computational methods to study the chemical and biological processes driving living cells. His work lives on in the Theoretical and Computational Biophysics Group.
Gifts to this fund support research in computational and theoretical biophysics in memory of Professor Schulten.
Have questions about making a gift? Contact us.