Beckman Director's Seminar
Highlighting faculty research
The Beckman Institute Director's Seminar lecture series was designed to encourage interdisciplinary collaboration among Beckman faculty members. The series will continue to be hosted virtually for the spring 2021 semester. The monthly seminars offer the opportunity to learn about Beckman researchers and their fields of study. Registration is required.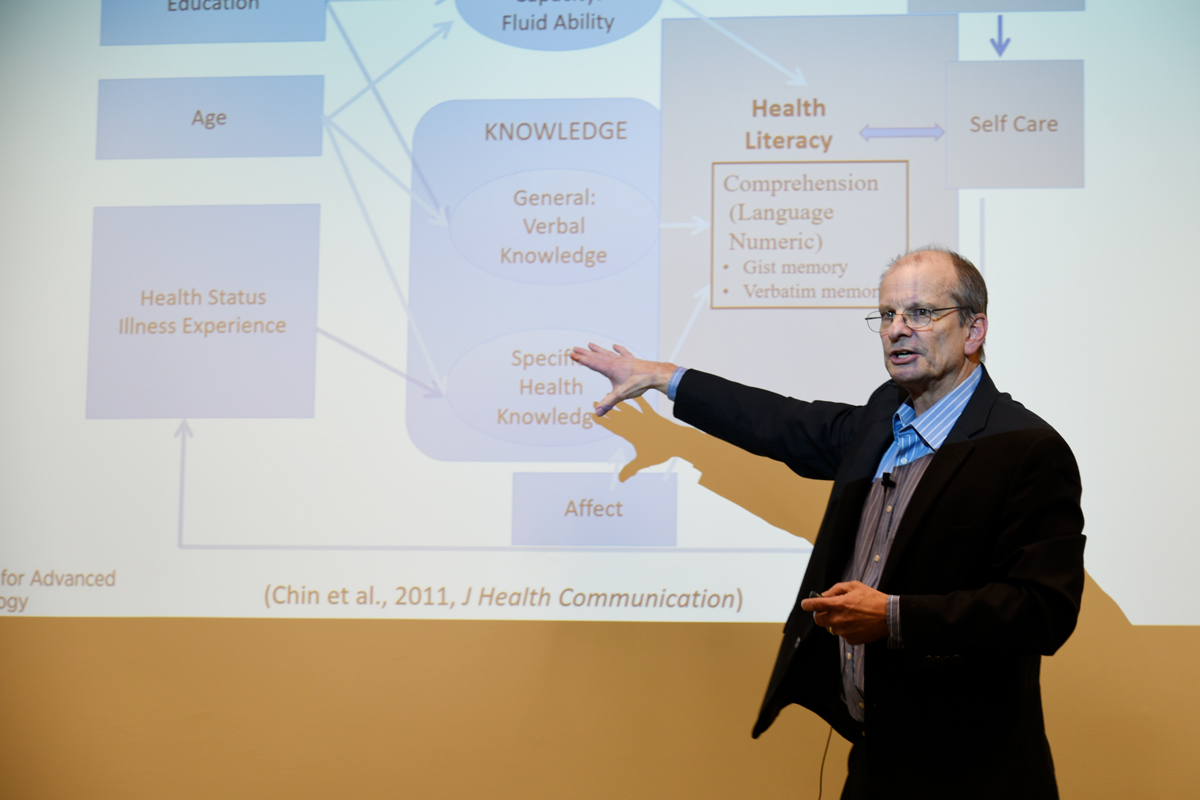 Beckman will limit public events

With the continued uncertainty caused by the novel coronavirus disease (COVID-19), the Beckman Institute will host its spring 2021 events online. The Beckman Cafe now offers online ordering with contactless pickup.

For more information, see covid19.illinois.edu.

Upcoming events
Missed one of our fall events?
Check below for video of recent Director's Seminar events that are currently being hosted on Zoom.

Beckman Director's Seminar: Hillary Schwarb
Hillary Schwarb, a research scientist at Beckman's Biomedical Imaging Center who also is affiliated with the Interdisciplinary Health Sciences Institute, will present her research at the Beckman Institute's December Director's Seminar. Her talk is titled "Brain elasticity and cognitive outcomes: The impact of brain mechanics on memory." This seminar was recorded via Zoom on Dec 3, 2020.

A brief abstract and biography is available here:
https://beckman.illinois.edu/about/news/article/2020/11/10/schwarb-to-discuss-brain-elasticity-cognitive-outcomes-dec.-3-at-director's-seminar
More videos
Marni Boppart, professor of kinesiology and community health, will present her research at the Beckman Institute's November Director's Seminar. She will present "Pursuing the Fountain of Youth: Development of Novel Therapies to Rejuvenate Aged...

This Beckman Institute Director's Seminar features Qian Chen, assistant professor of materials science and engineering. She presented "'Cinematography' at the Nanoscale, From Colloidal Crystallization to Protein Transformation." For an abstract and...

The Beckman Institute hosted its first fall Director's Seminar over Zoom, with two presentations on research relating to COVID-19.

Nick Angello, a chemistry graduate student, presents "Synthesis and Testing of COVID-19 Binding Peptides...