Café menu & hours
Order in person or online
The café is open from 8:30 a.m. and 2 p.m. Monday through Friday. If you order online, watch for a confirmation email, as well as one that alerts you that your food is ready.
Credit card payments only
The Beckman Café accepts electronic payments only, and is no longer accepting cash.
Daily schedule
Breakfast is served between 8:30-10 a.m.

Espresso Happy Hour (discounted coffee) is from 9-10 a.m.
Lunch is served between 11 a.m. and 2 p.m
Order online now
Sign up for the Beckman Café weekly menu email
Daily specials — served from 11 a.m. to 2 p.m.
Tuesday, Jun 06
with Mexican Rice and Refried Beans
$6.75 | $5.10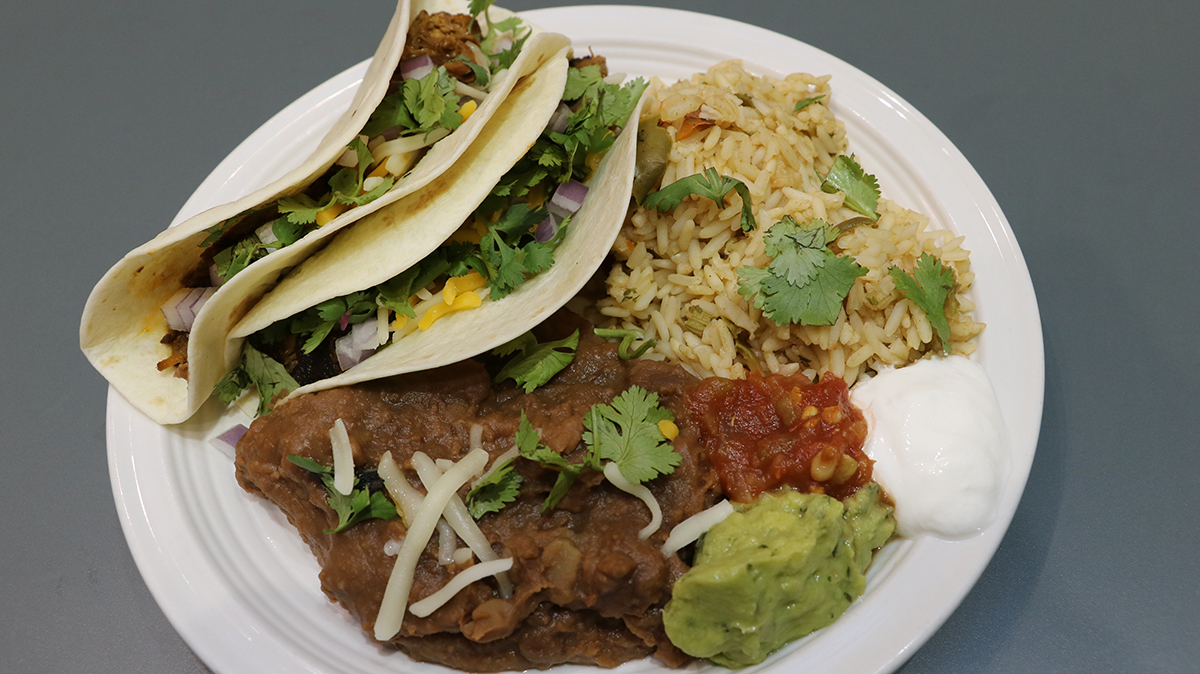 Black Bean Burger
$5.25 | $3.00
Apple Walnut Chicken Salad
$5.25 | $3.00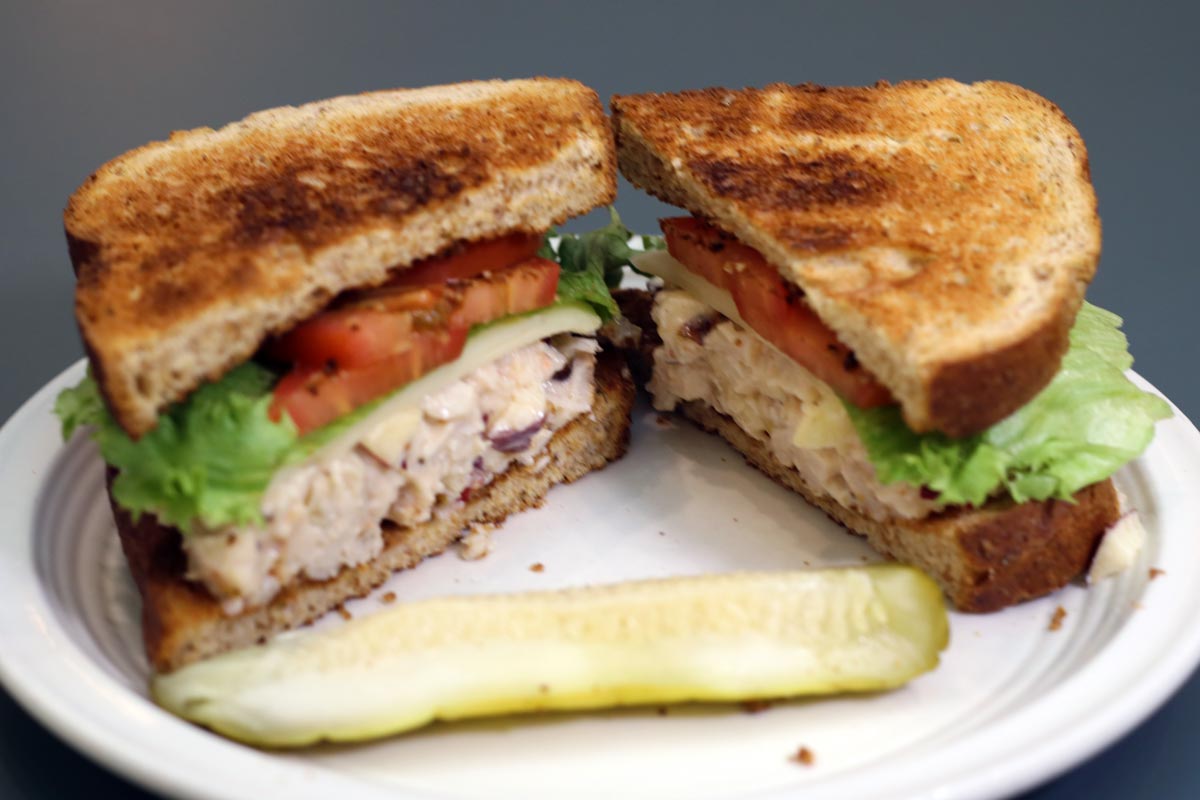 Vegan Garden Soup
$4.20 | $3.10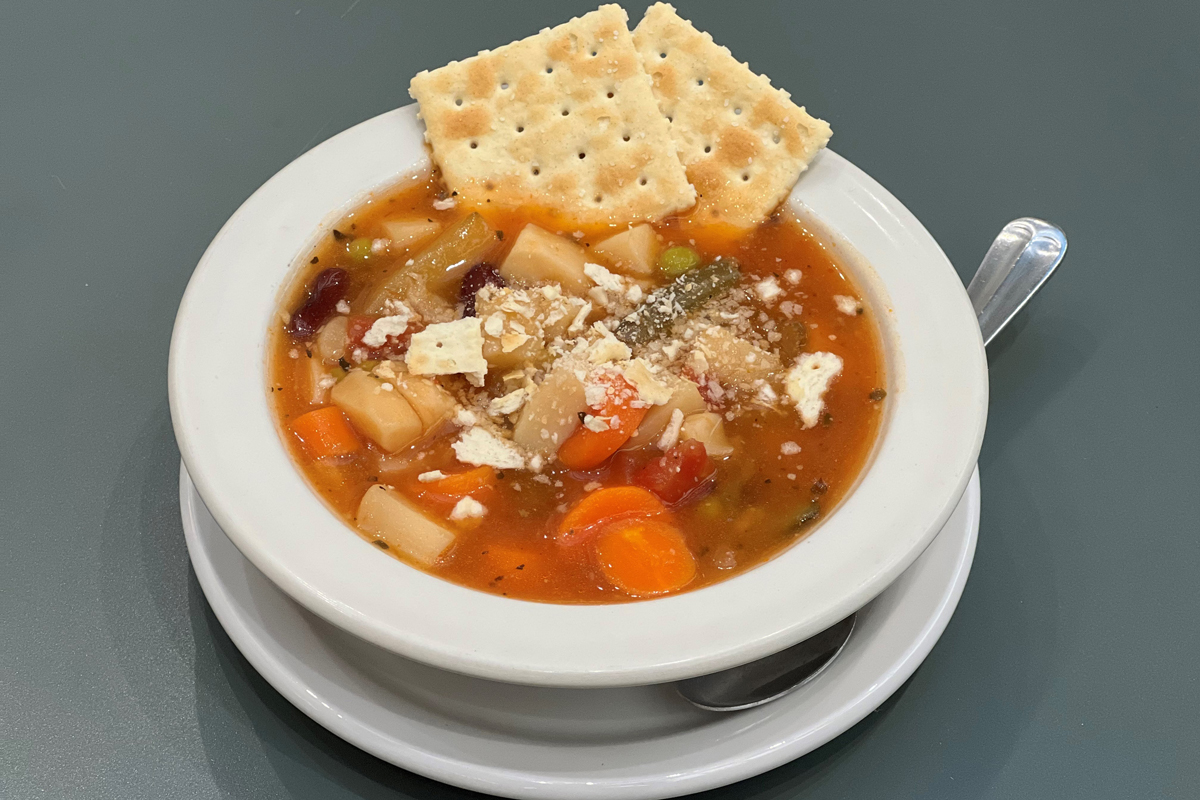 Greek Salad
$5.50 | $3.25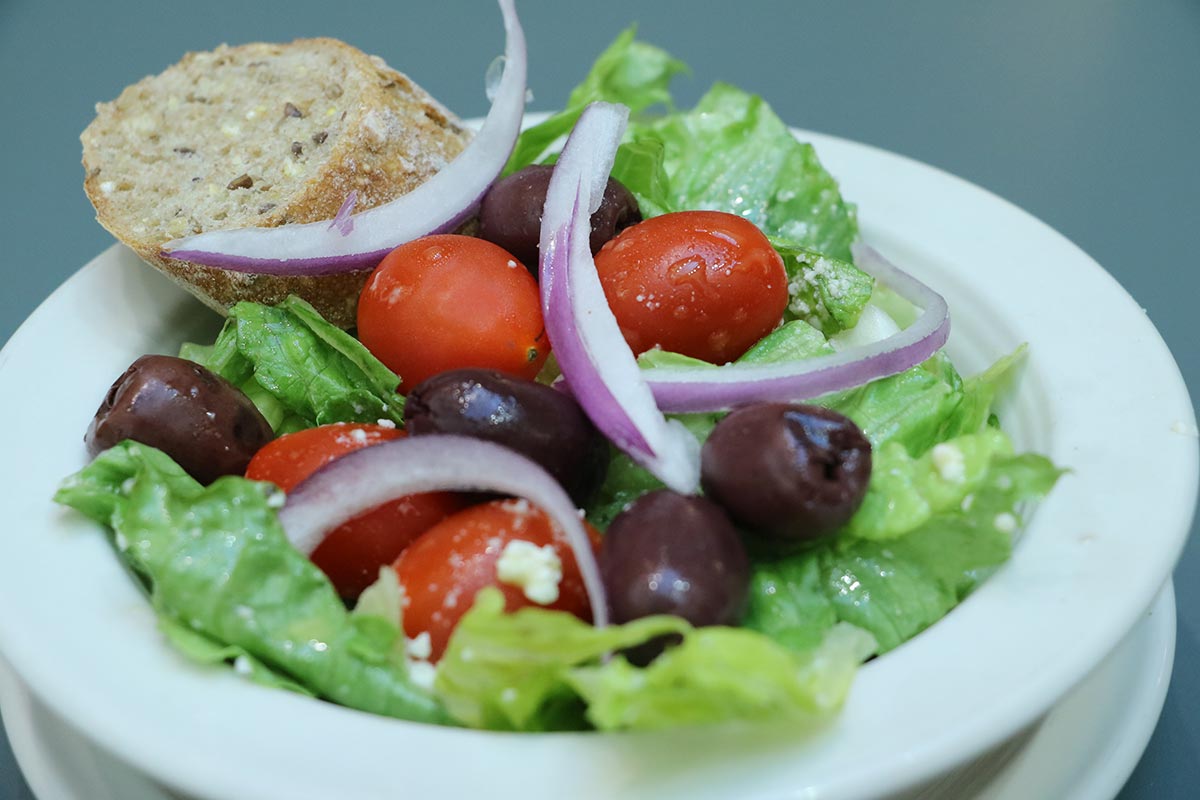 Wednesday, Jun 07
with White Rice
$6.75 | $5.10
Chicken-less Fajita Wrap
$5.25 | $3.00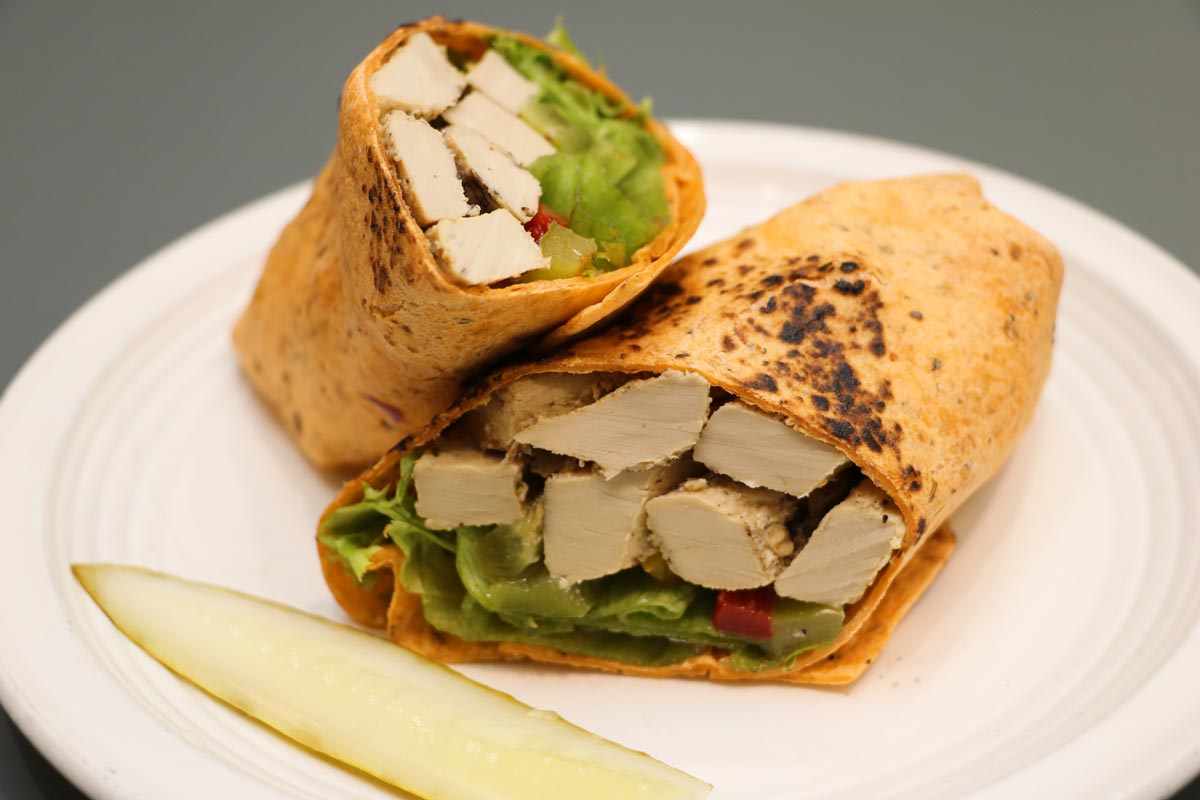 $5.25 | $3.00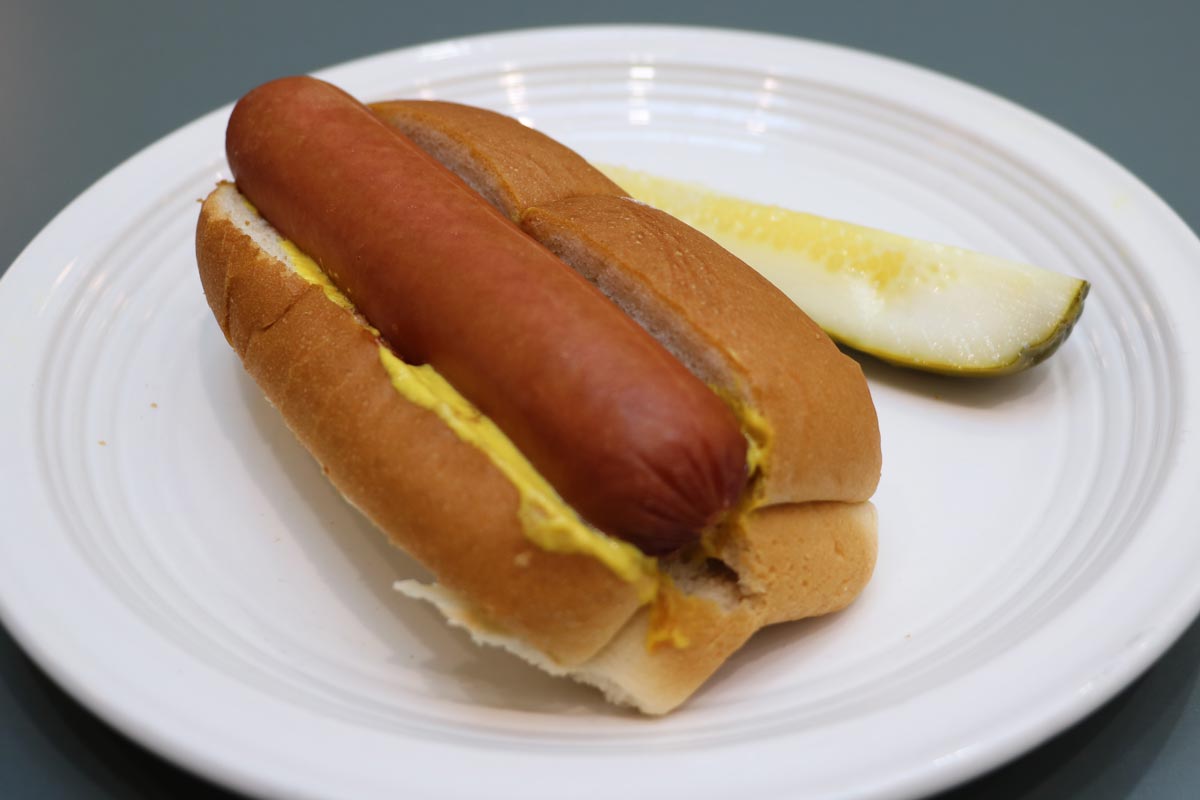 $4.20 | $3.10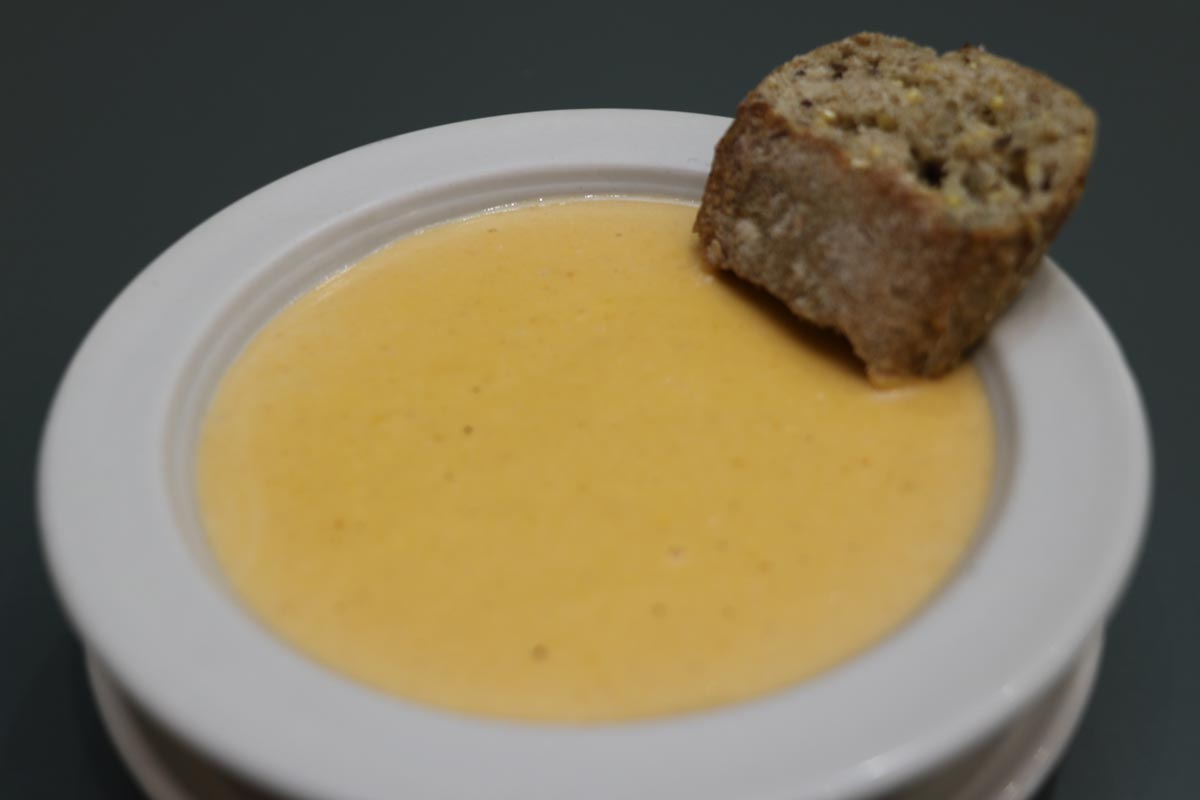 Greek Salad
$5.50 | $3.25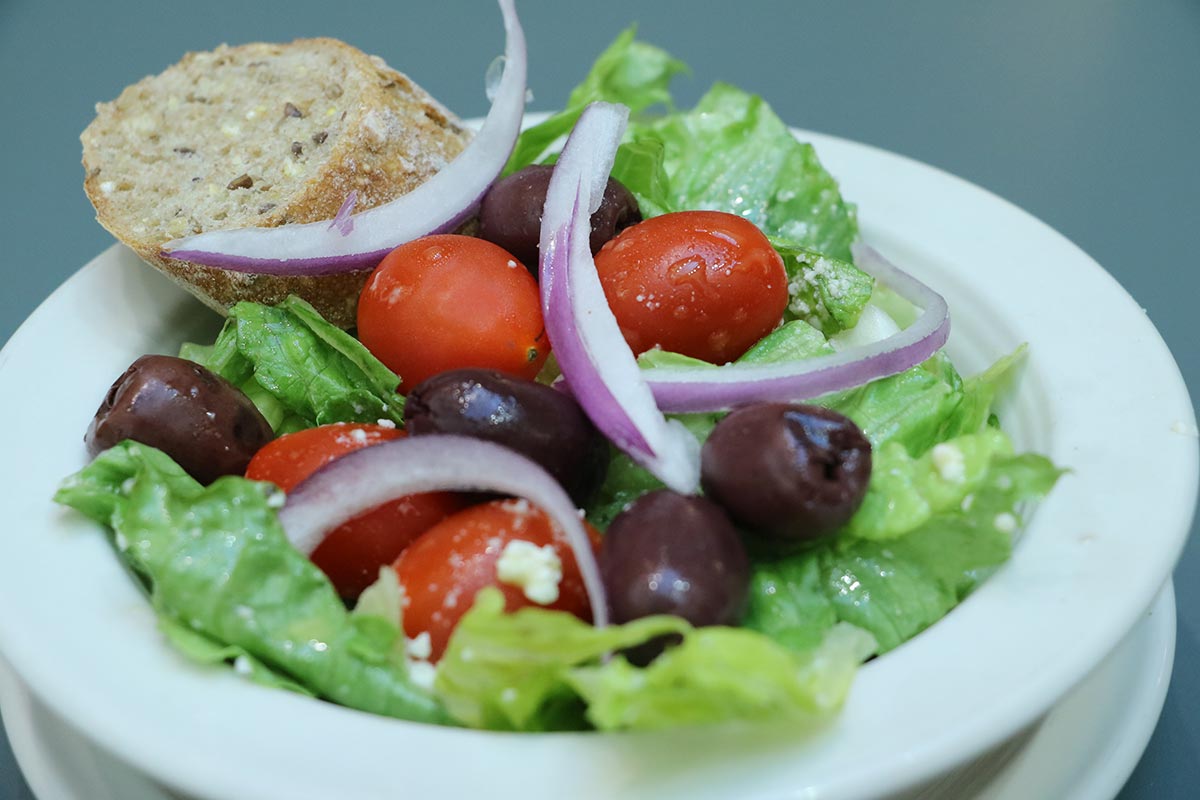 Thursday, Jun 08
$5.10 | $3.00
served with Macaroni and Cheese, Coleslaw and a dinner roll
$6.75 | $5.10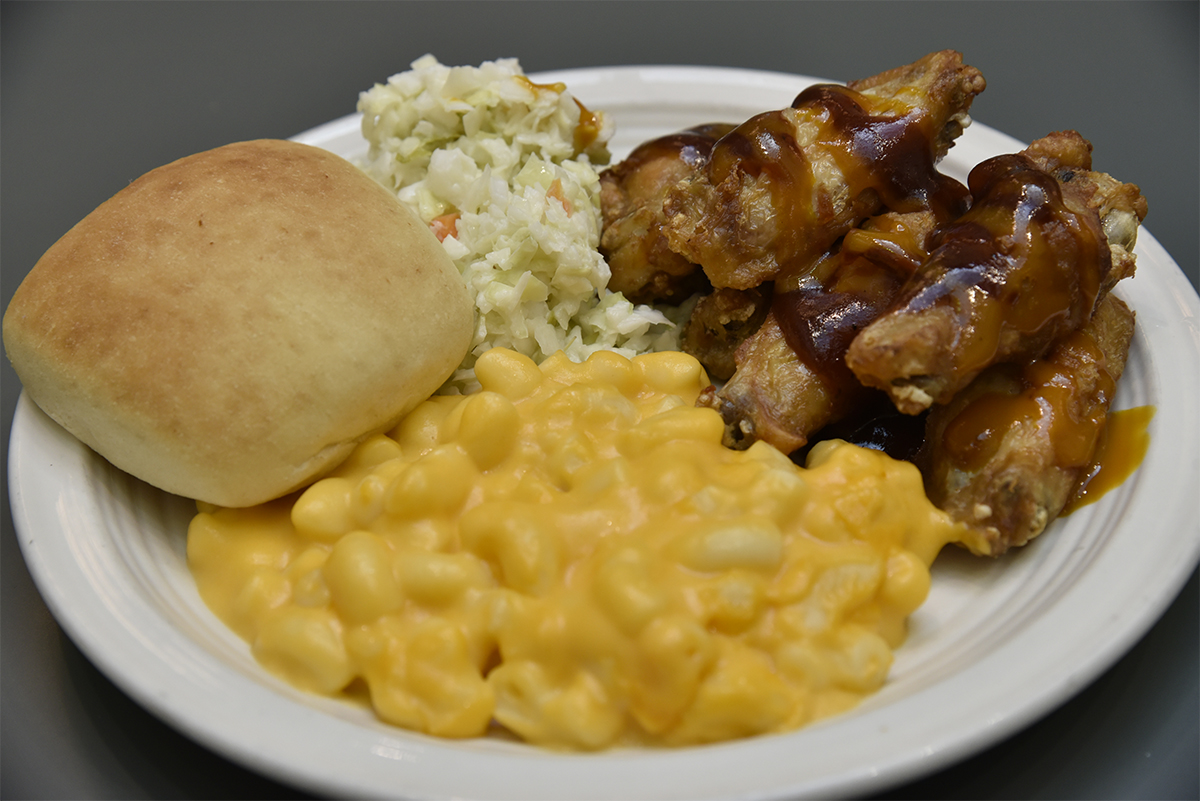 Stuffed Portabella
$5.25 | $3.00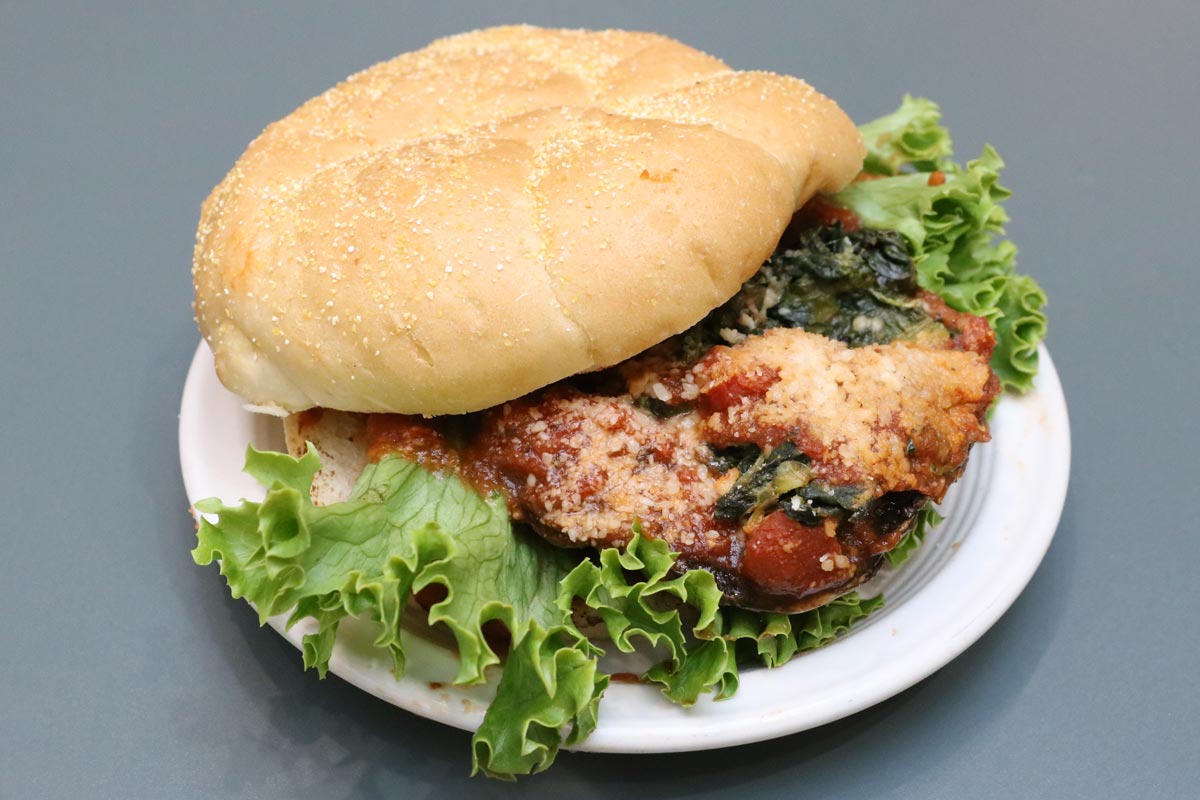 Spicy Vegetarian Chili
$4.20 | $3.10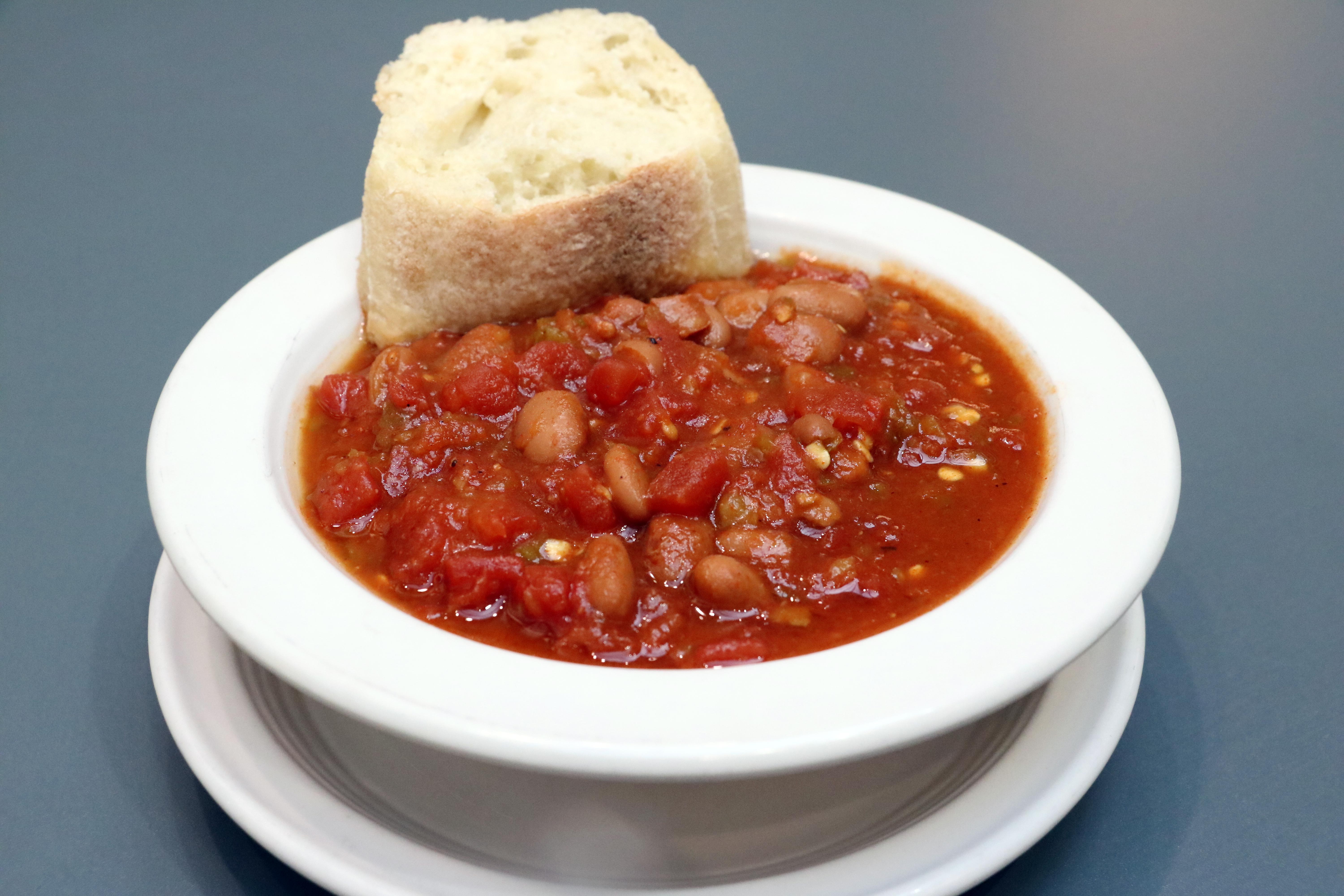 Greek Salad
$5.50 | $3.25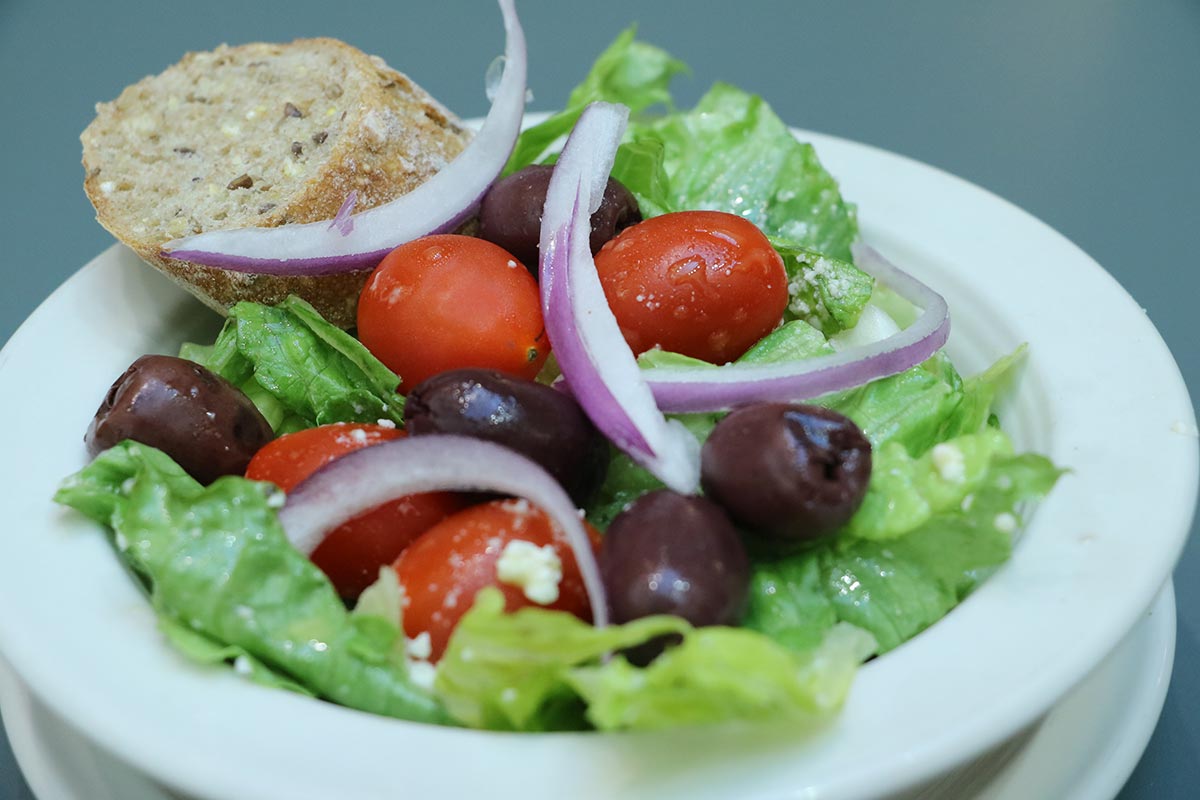 Friday, Jun 09
and Dinner Roll
$6.75 | $5.10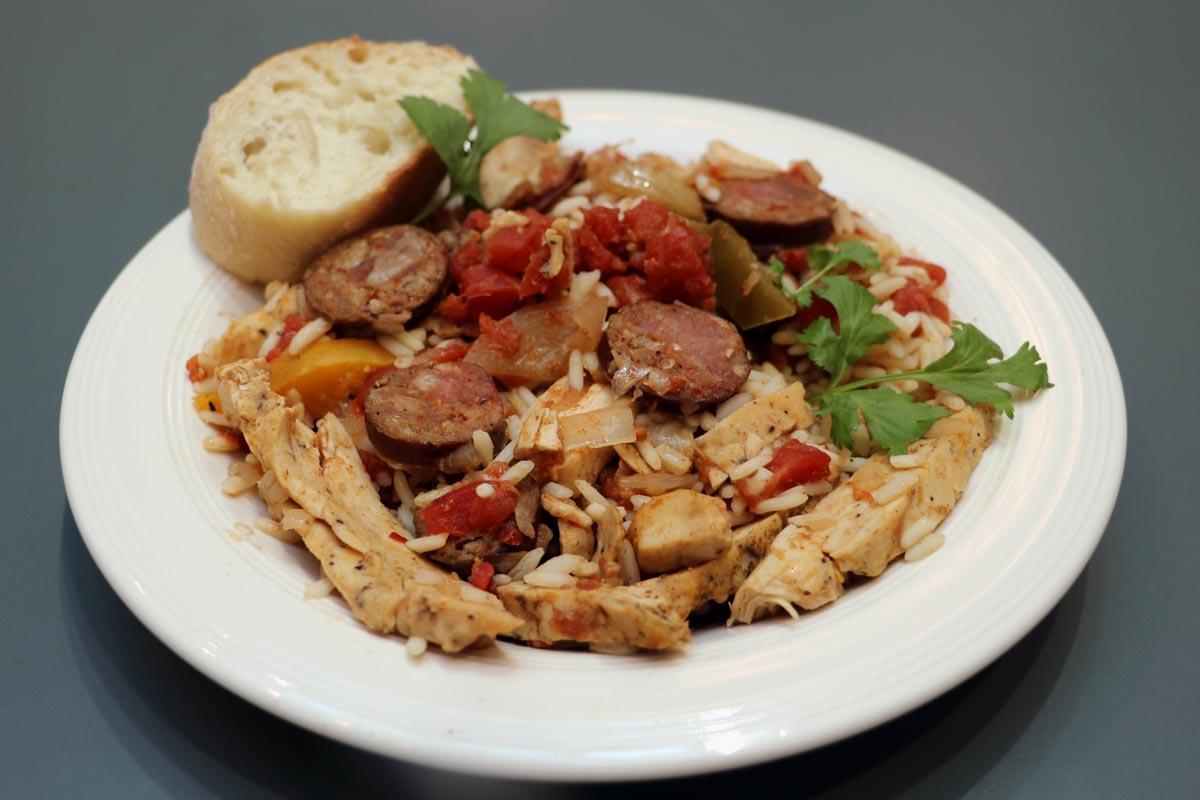 Veggie Burger
$5.25 | $3.00
$5.25 | $3.00
$4.20 | $3.10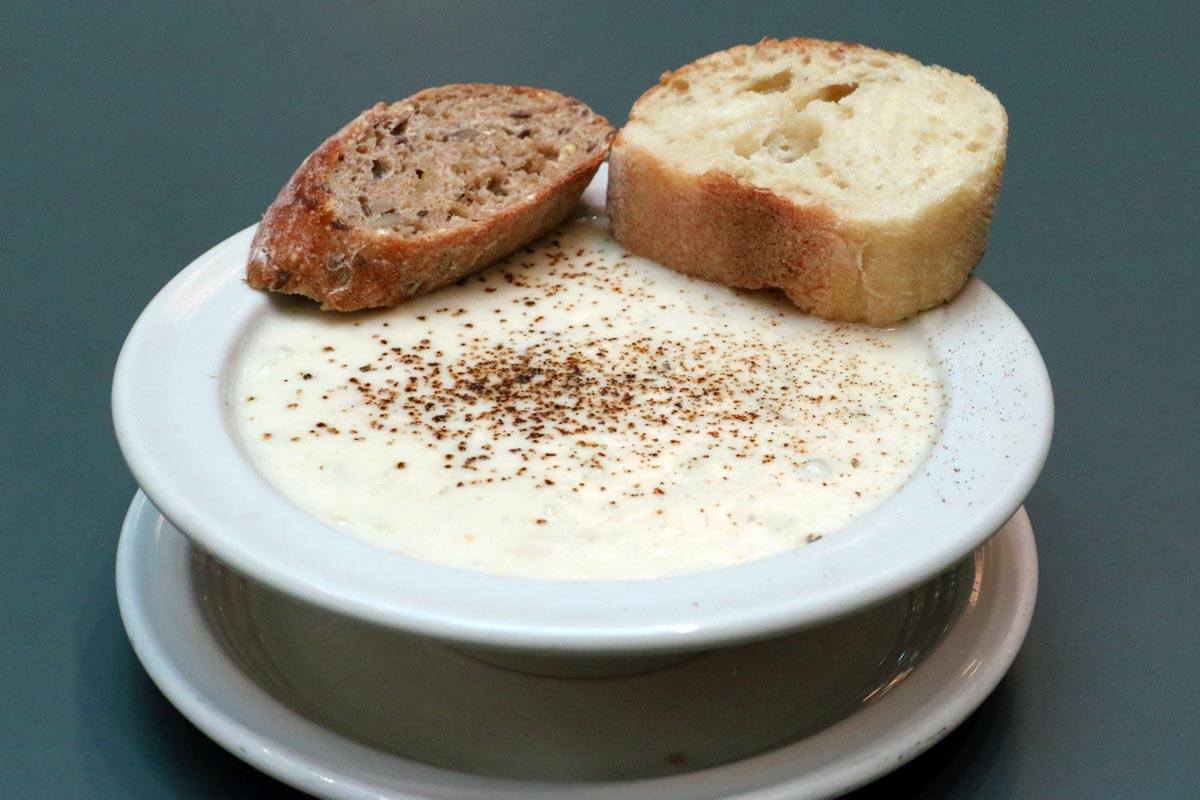 Broccoli Cheese Soup
$4.20 | $3.10
Greek Salad
$5.50 | $3.25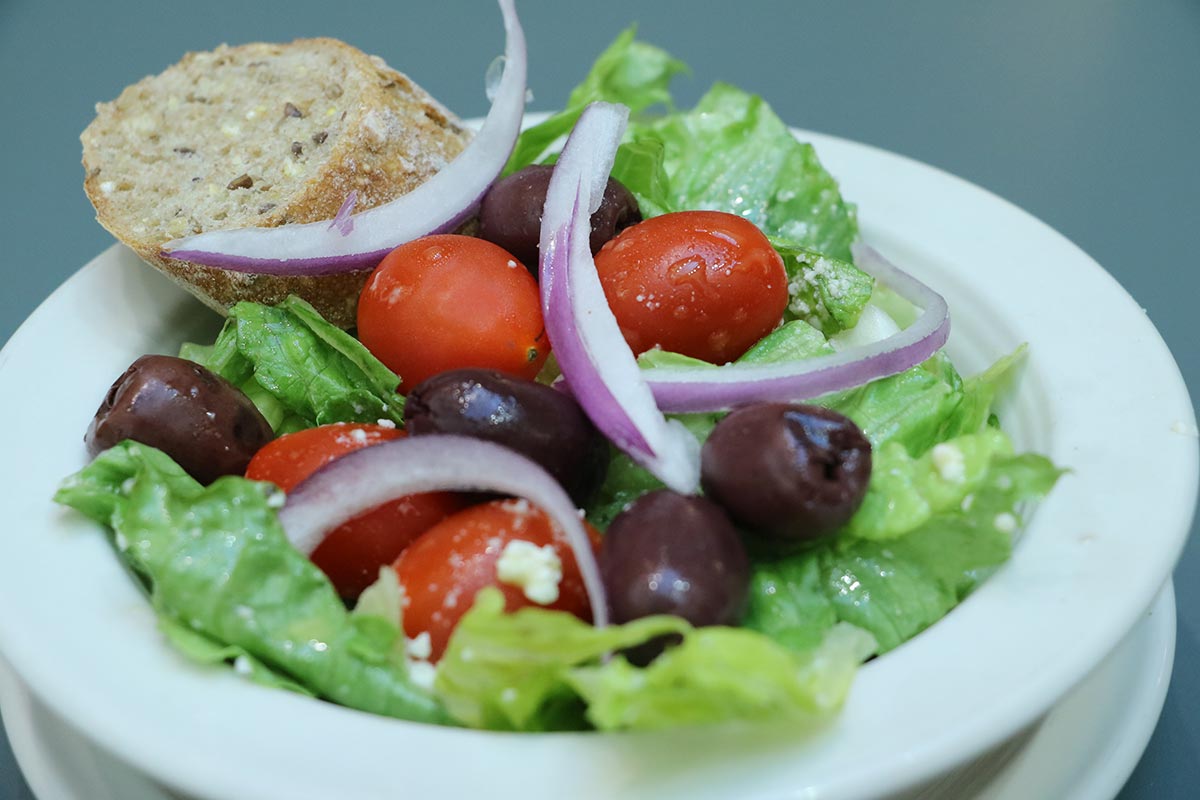 Monday, Jun 12
with Kale Salad and Bosco Stick
$6.75 | $5.10
Veggie Lasagna
with Kale Salad and Bosco Stick
$6.75 | $5.10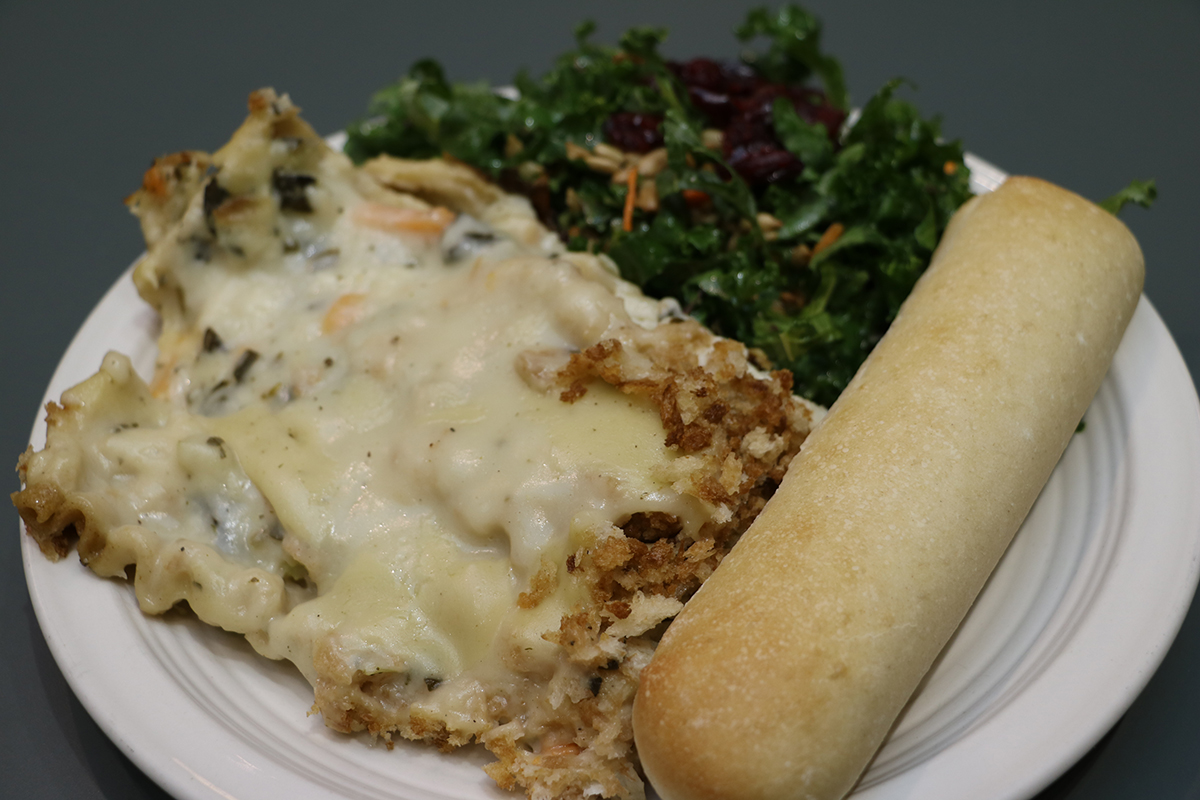 Meatball Sub with Marinara
$5.25 | $3.00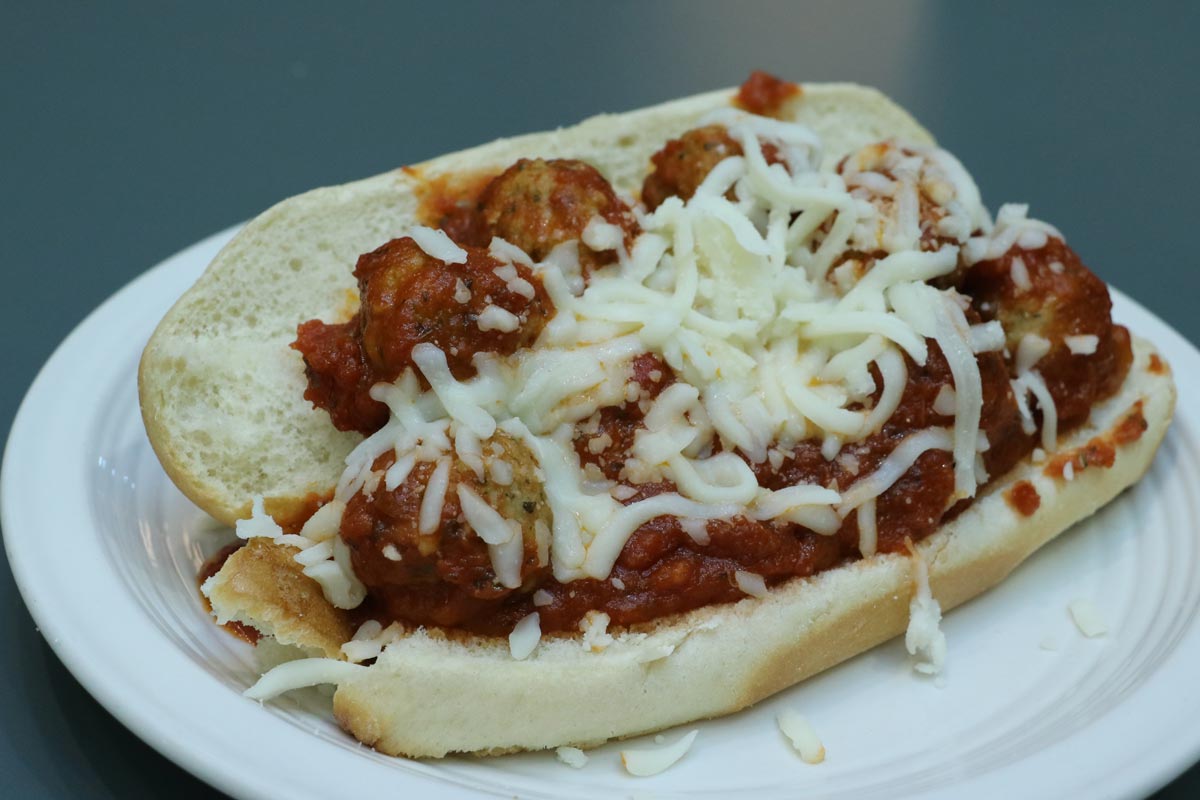 Veggie Burger
$5.25 | $3.00
Veggie Lentil Soup
$4.20 | $3.10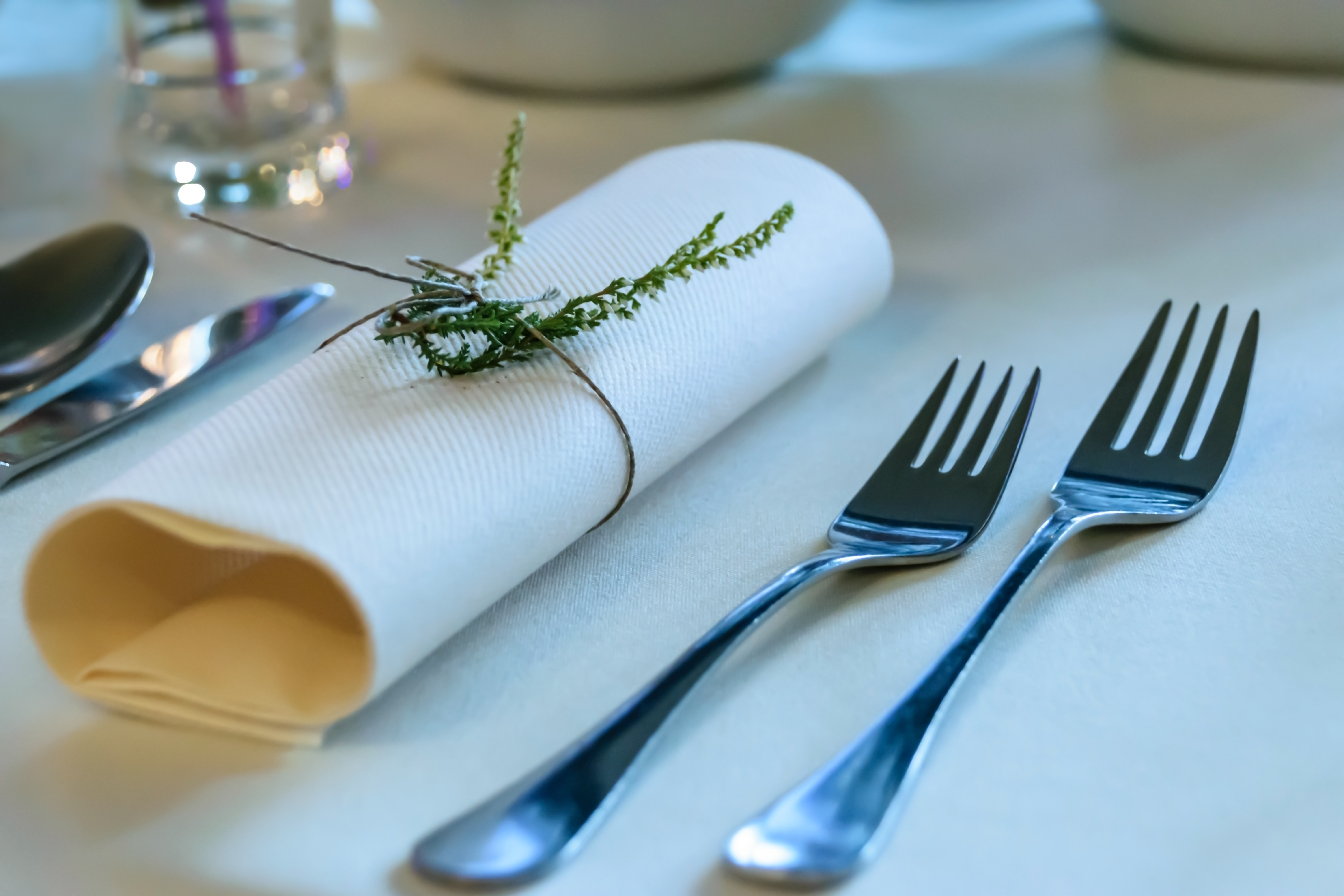 $4.20 | $3.10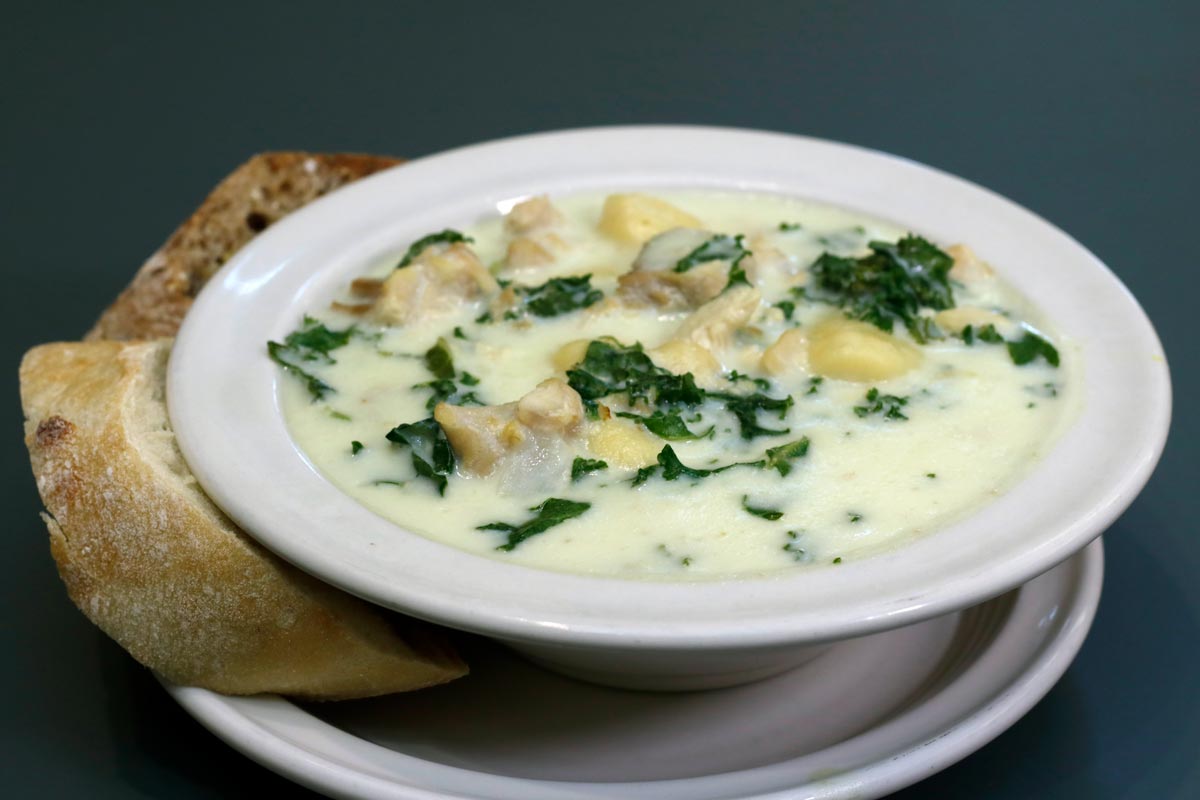 Greek Salad
$5.50 | $3.25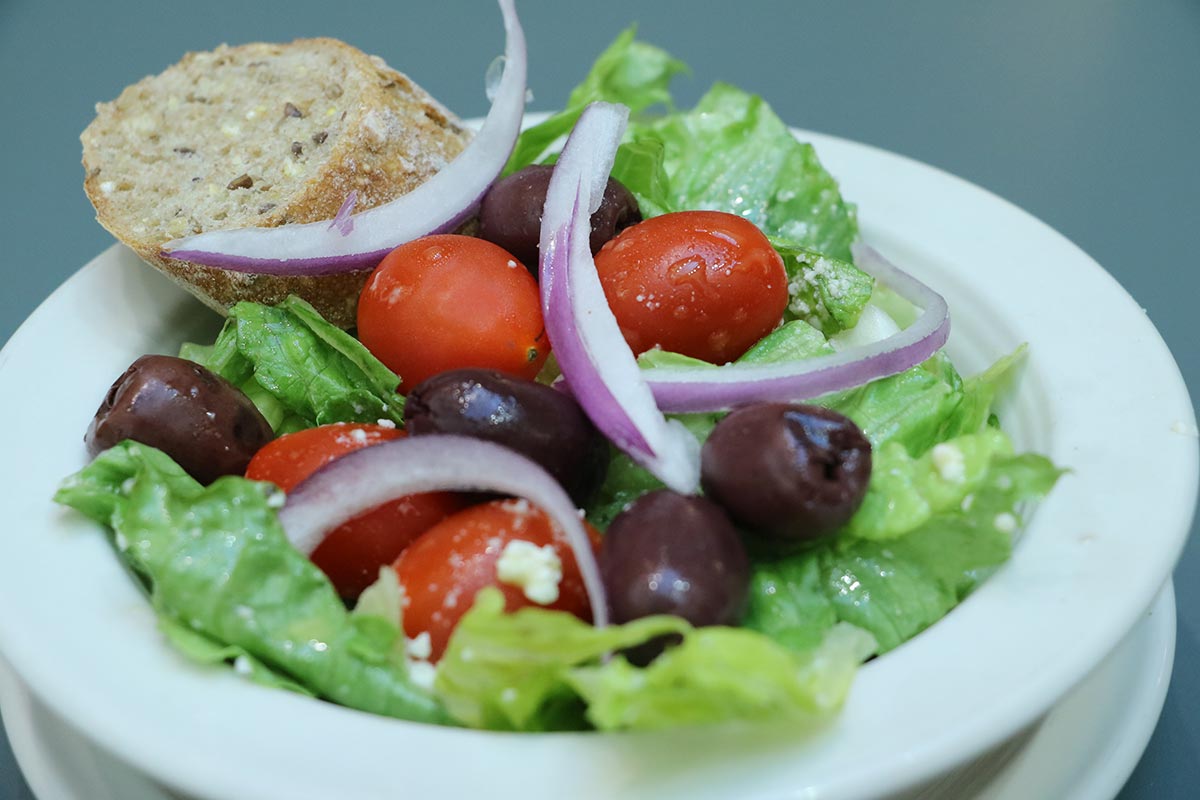 Tuesday, Jun 13
with Mexican Rice and Refried Beans
$6.75 | $5.10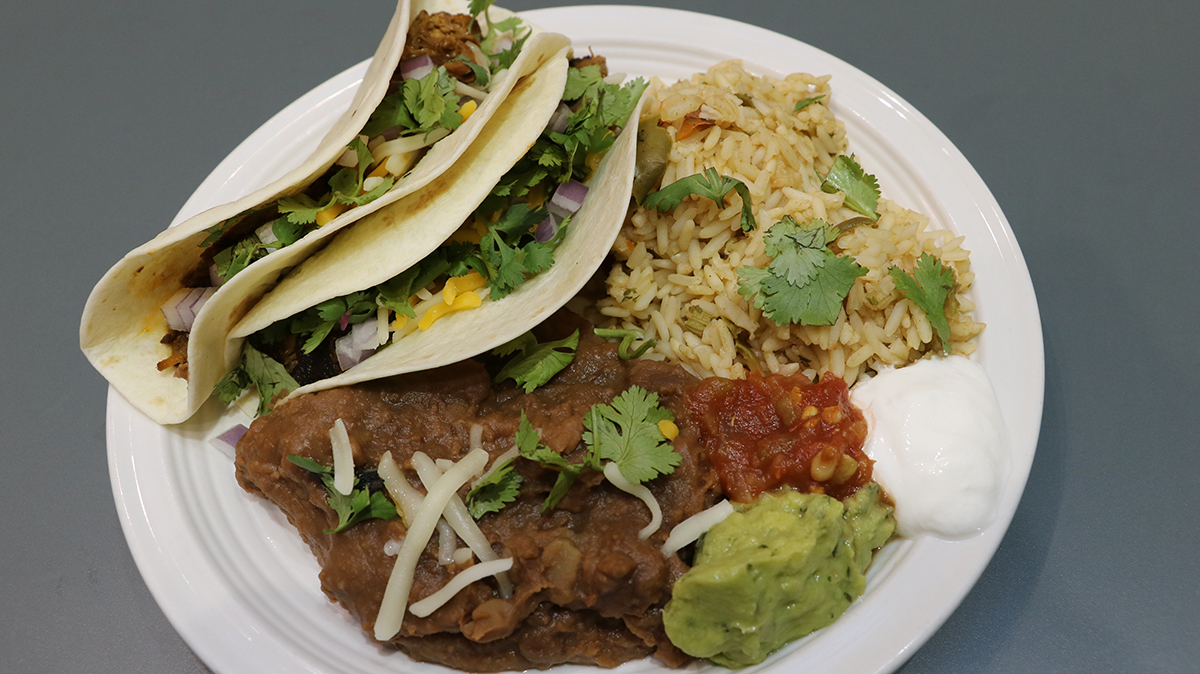 Black Bean Burger
$5.25 | $3.00
Apple Walnut Chicken Salad
$5.25 | $3.00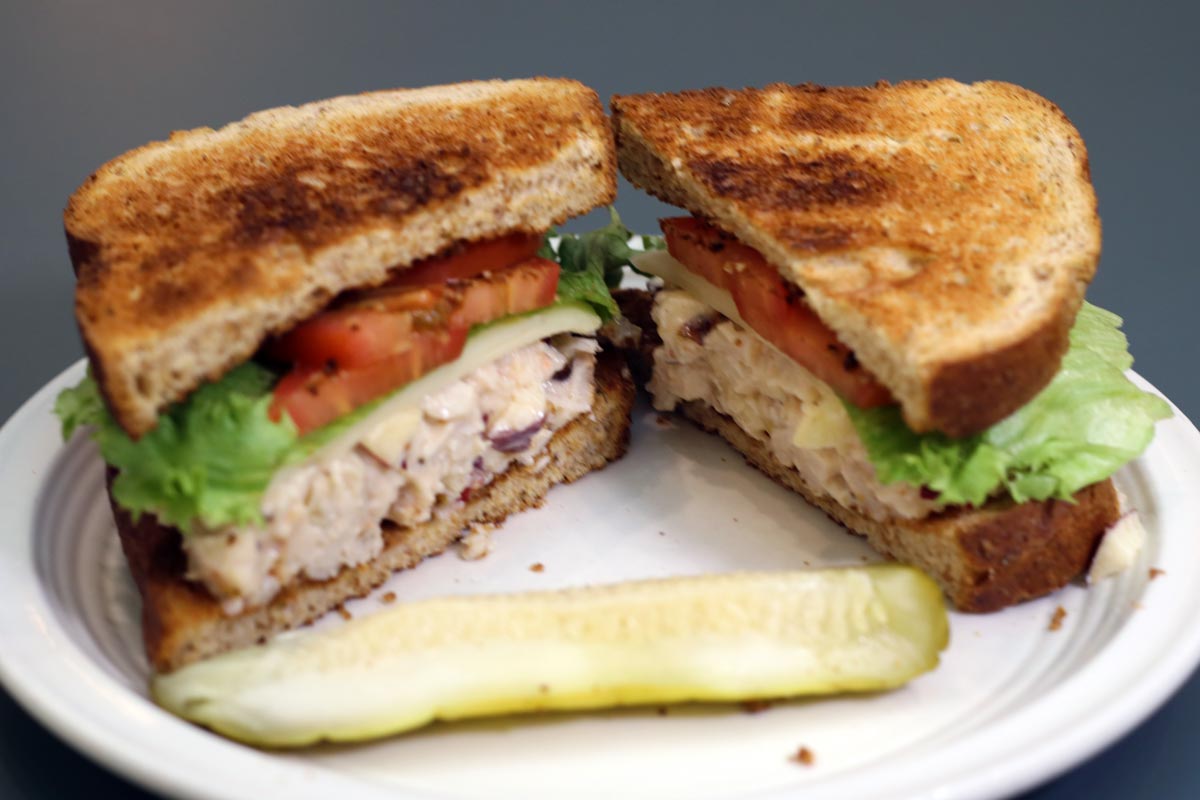 California Medley Soup
$4.20 | $3.10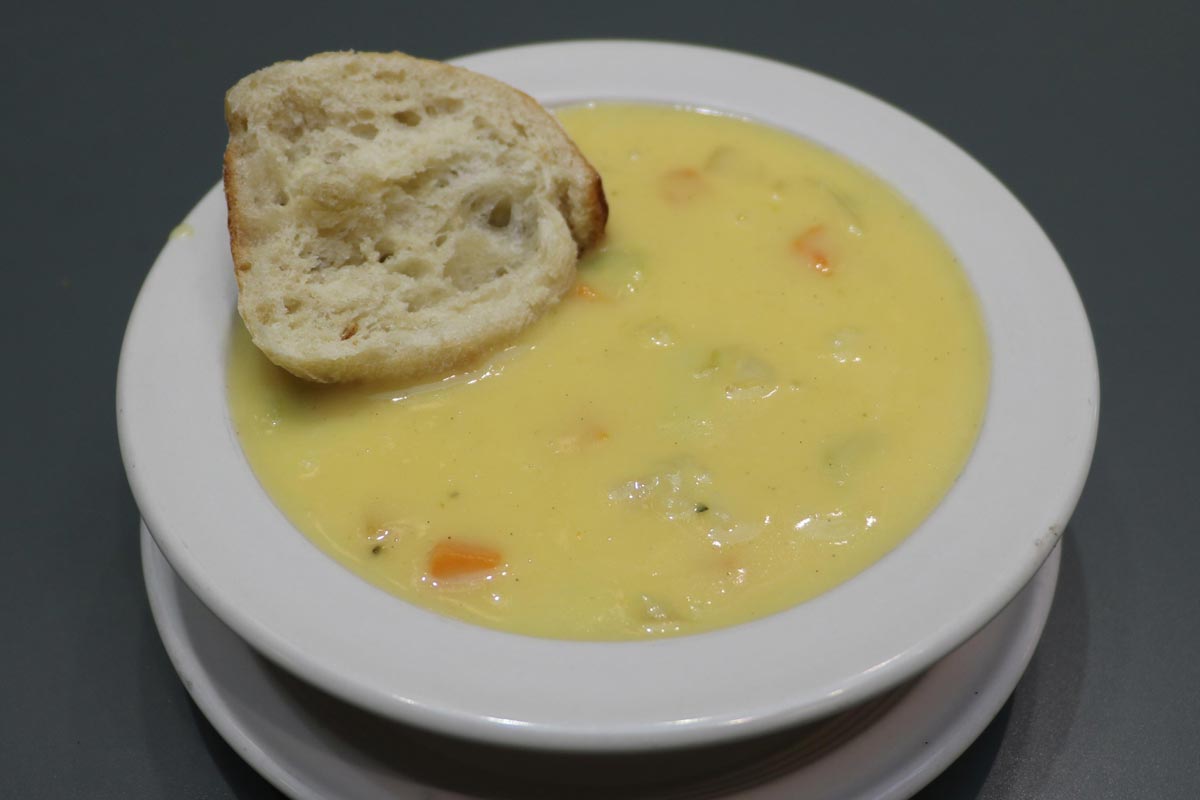 Baja Chicken Enchilada Soup
$4.20 | $3.10
Greek Salad
$5.50 | $3.25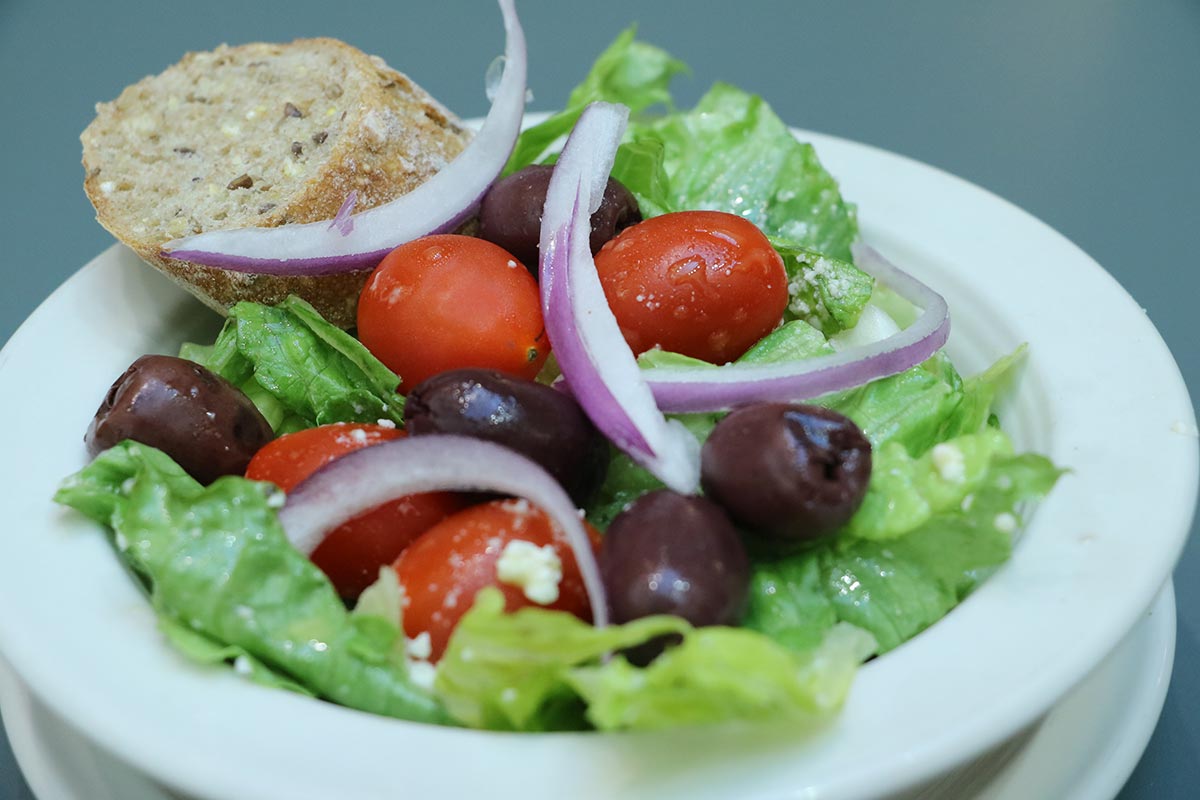 Kale Salad
$5.50 | $3.25
Wednesday, Jun 14
and Dinner Roll
$6.75 | $5.10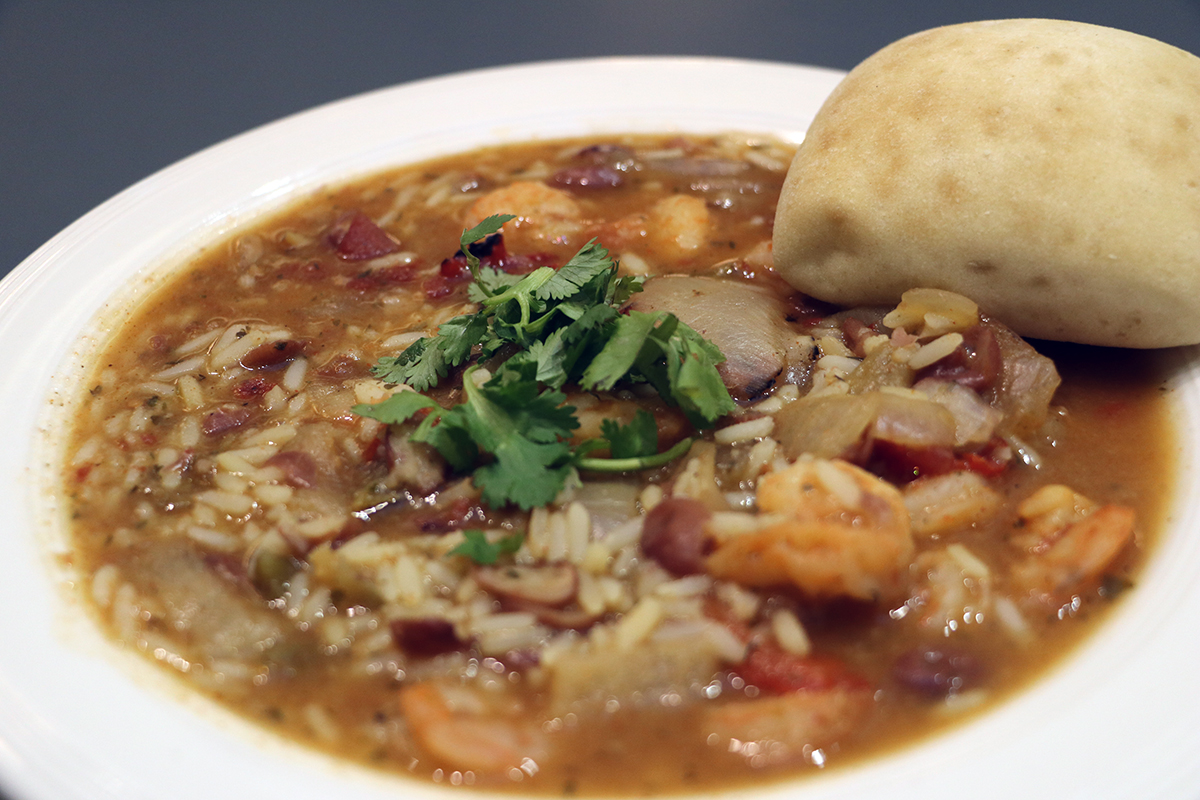 Veggie Burger
$5.25 | $3.00
$5.25 | $3.00
Vegan Garden Soup
$4.20 | $3.10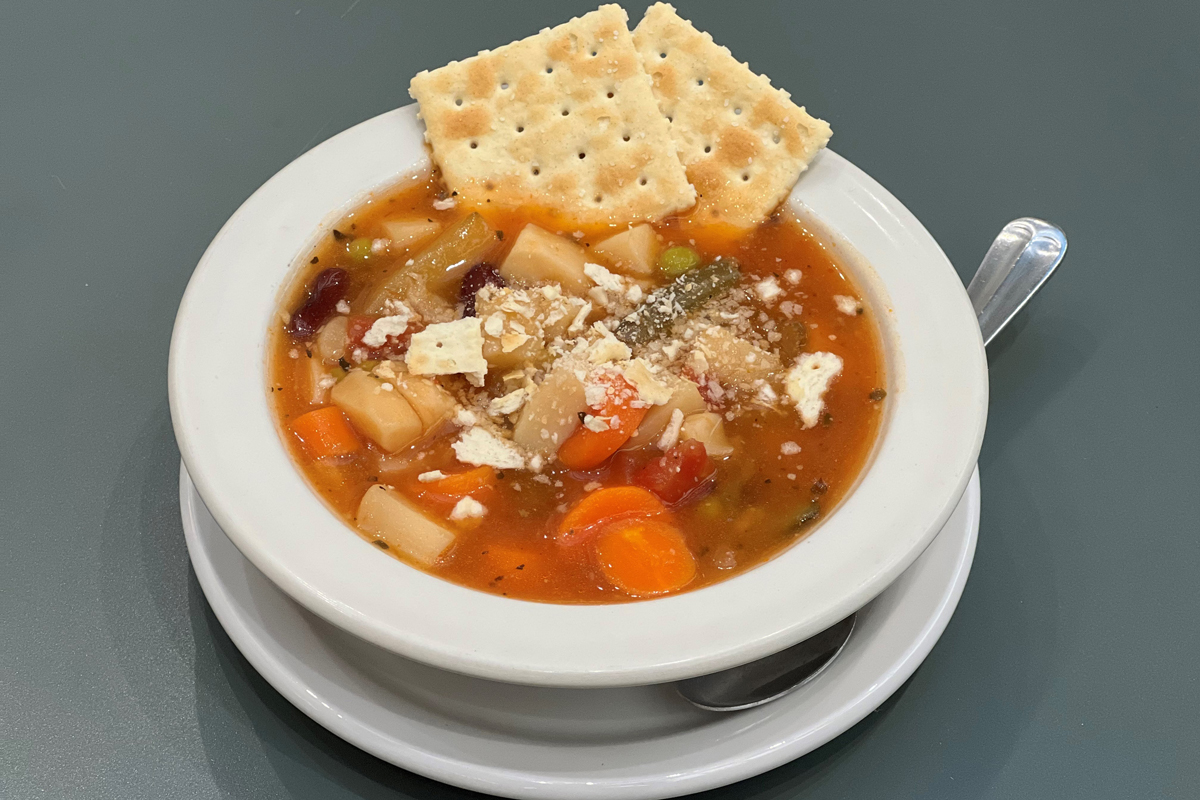 $4.20 | $3.10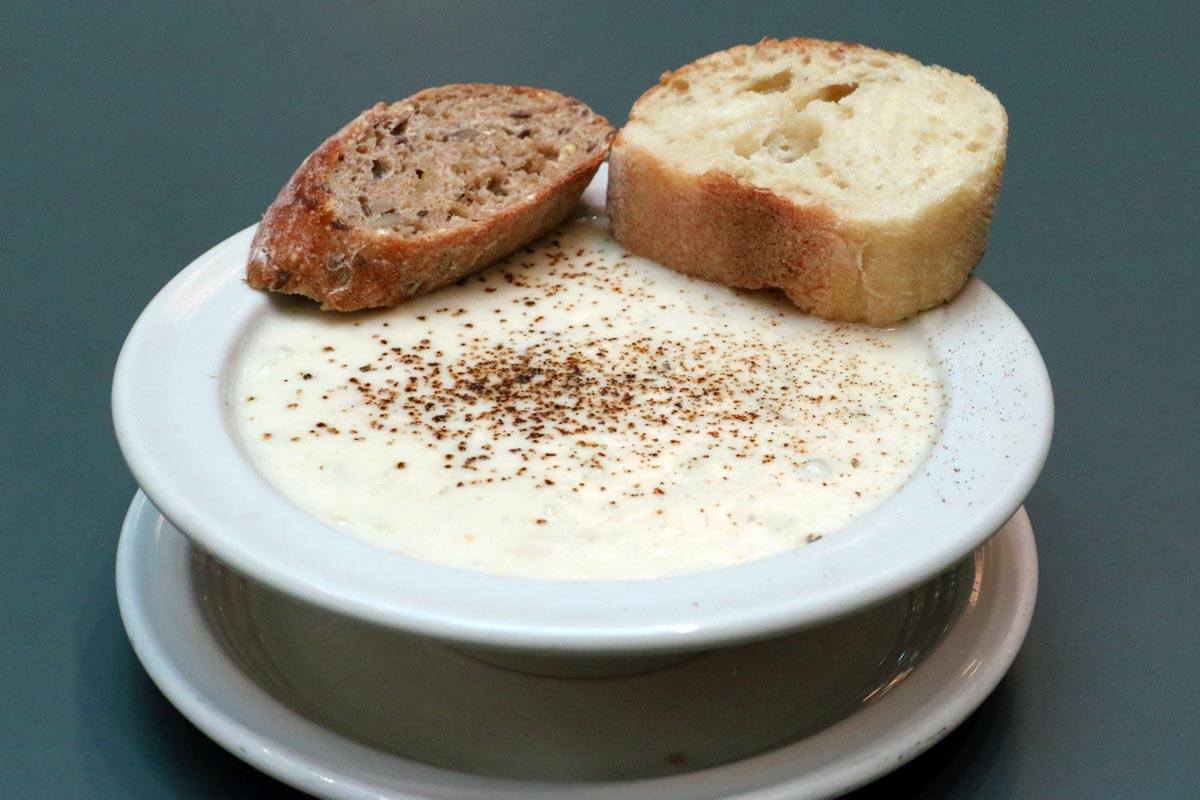 Broccoli Cheese Soup
$4.20 | $3.10
Greek Salad
$5.50 | $3.25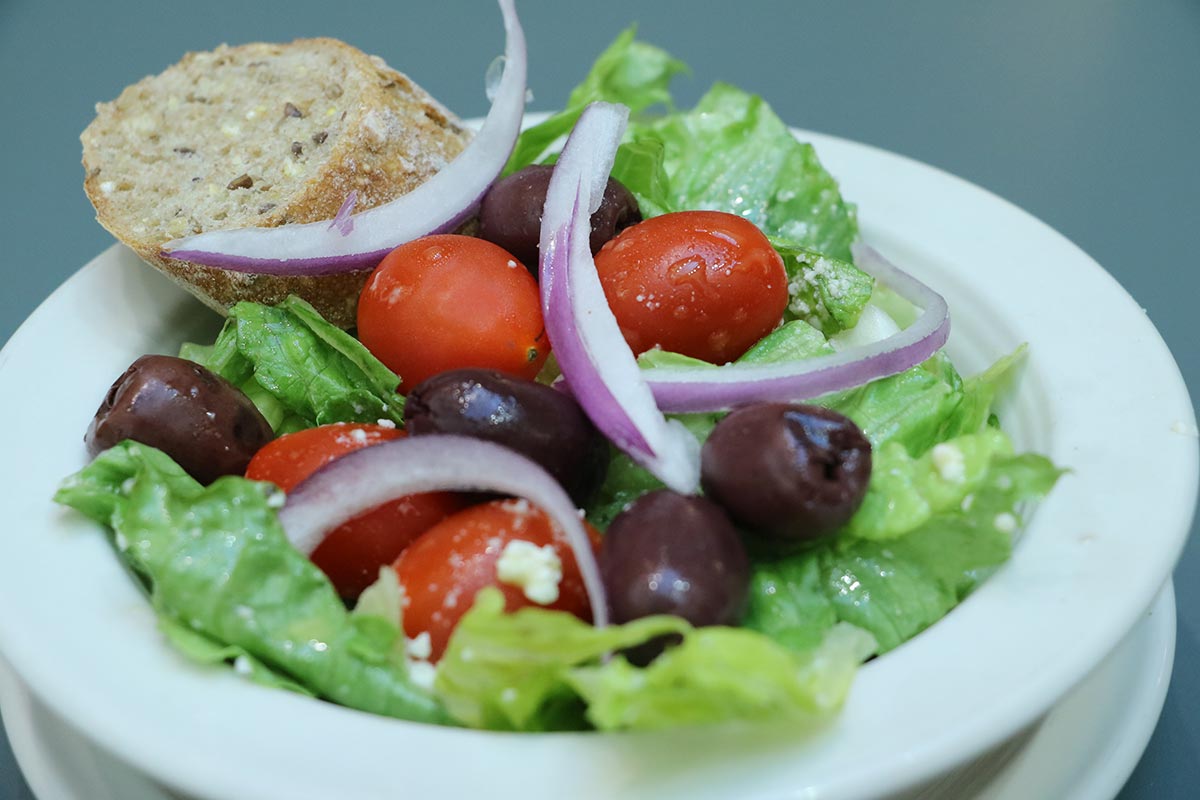 Friday, Jun 16
and Dinner Roll
$6.75 | $5.10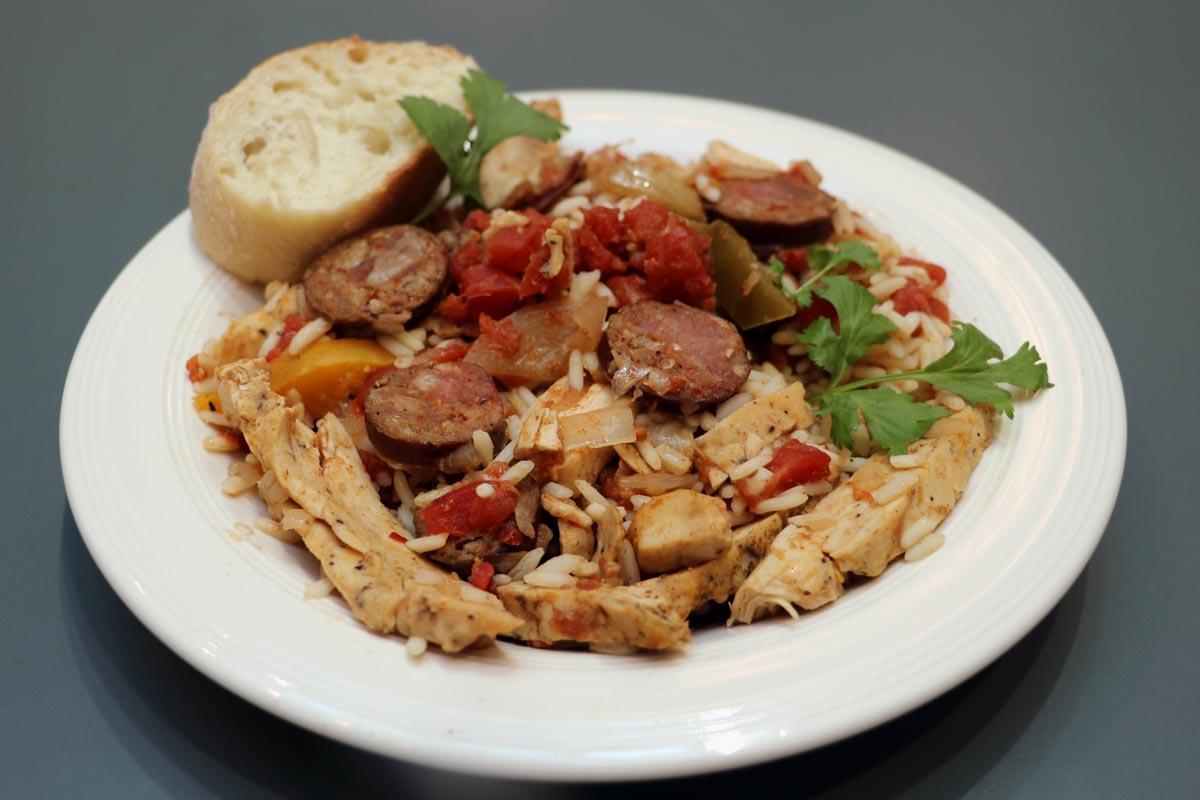 $5.25 | $3.00
Veggie Burger
$5.25 | $3.00
$4.20 | $3.10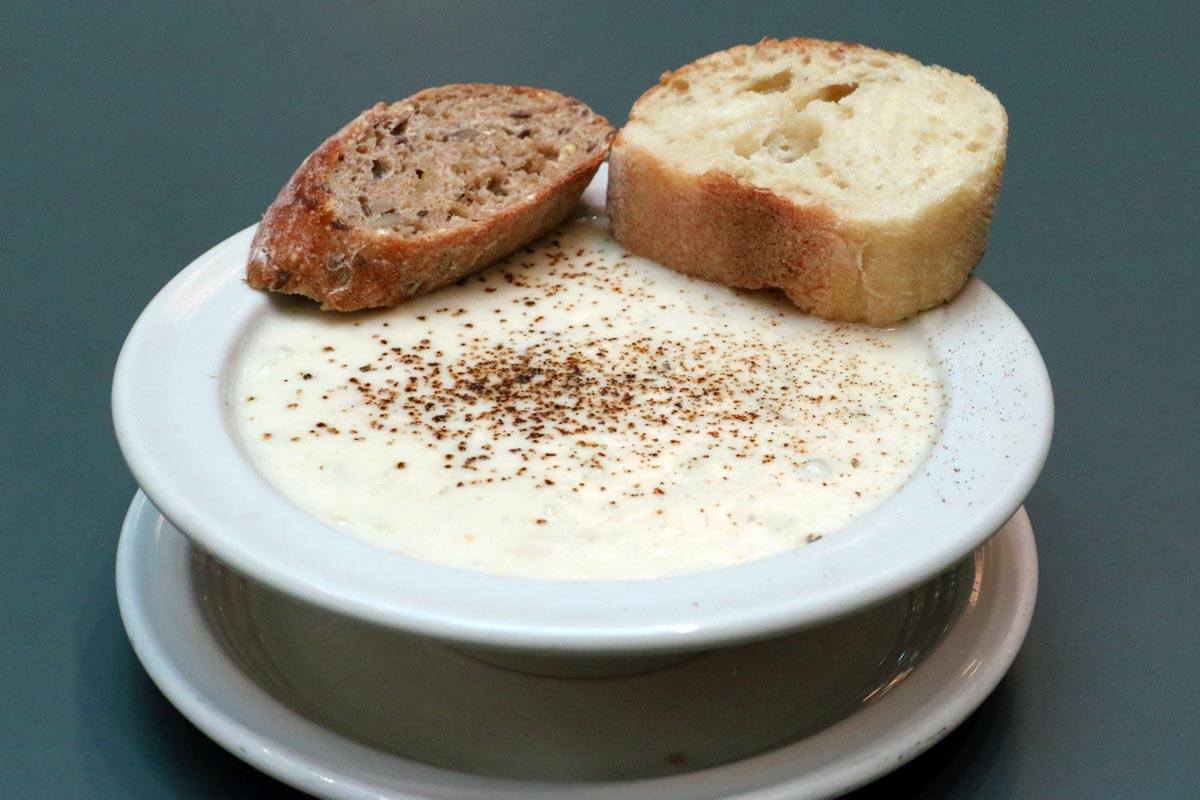 Broccoli Cheese Soup
$4.20 | $3.10
Greek Salad
$5.50 | $3.25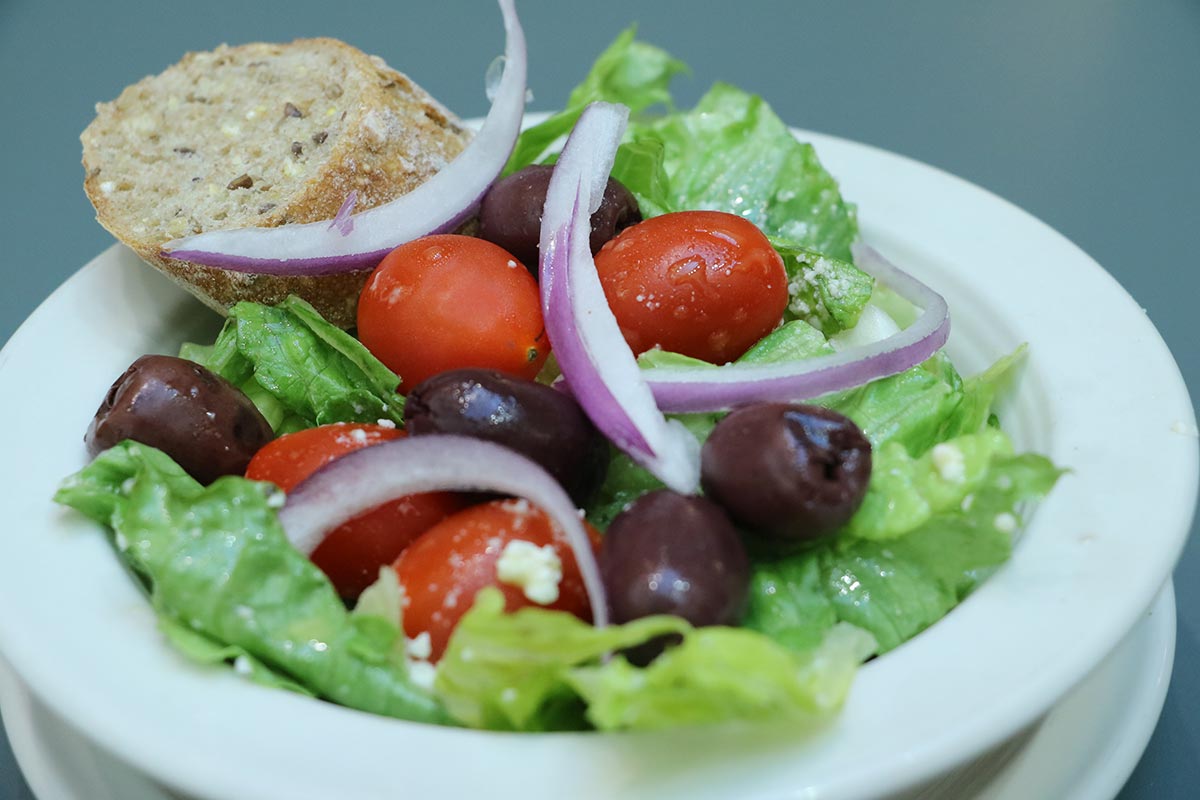 Monday, Jun 19
Stuffed Shells with Marinara
served with Salad and Breadstick
$6.75 | $5.10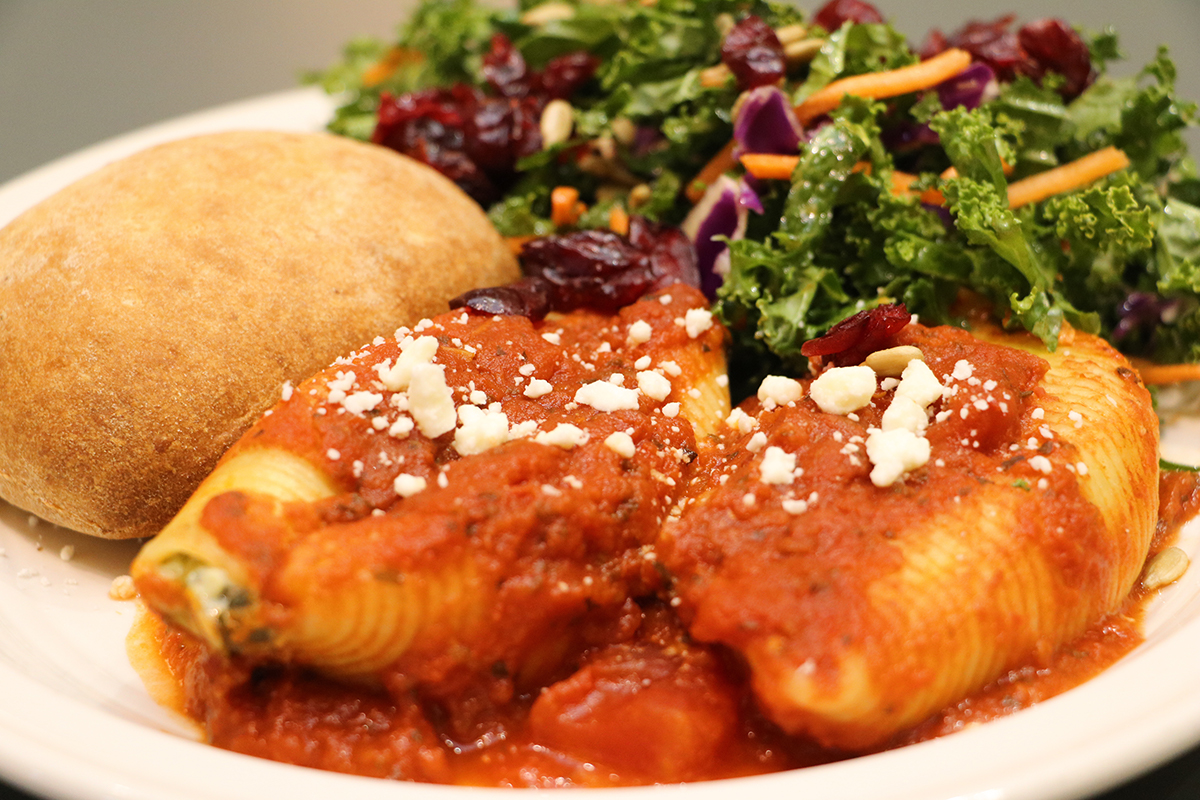 Dill Egg Salad
$5.25 | $3.00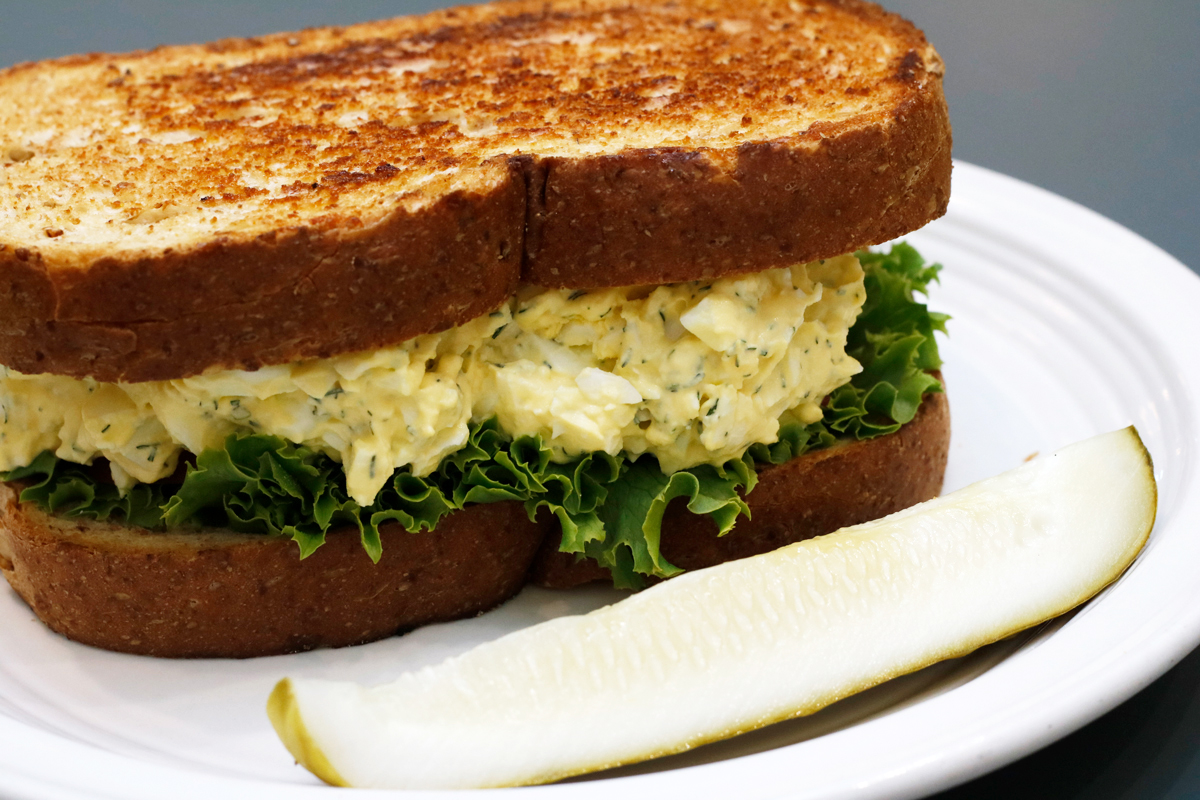 $5.25 | $3.00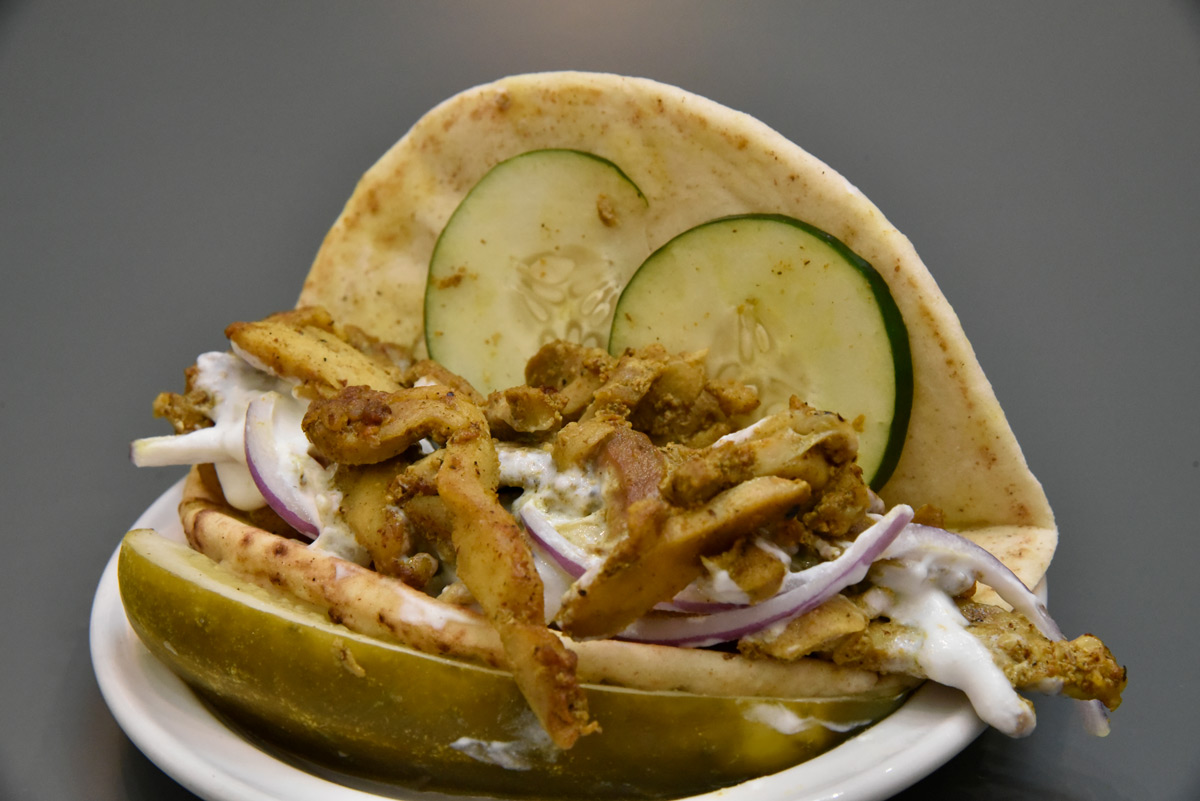 $4.20 | $3.10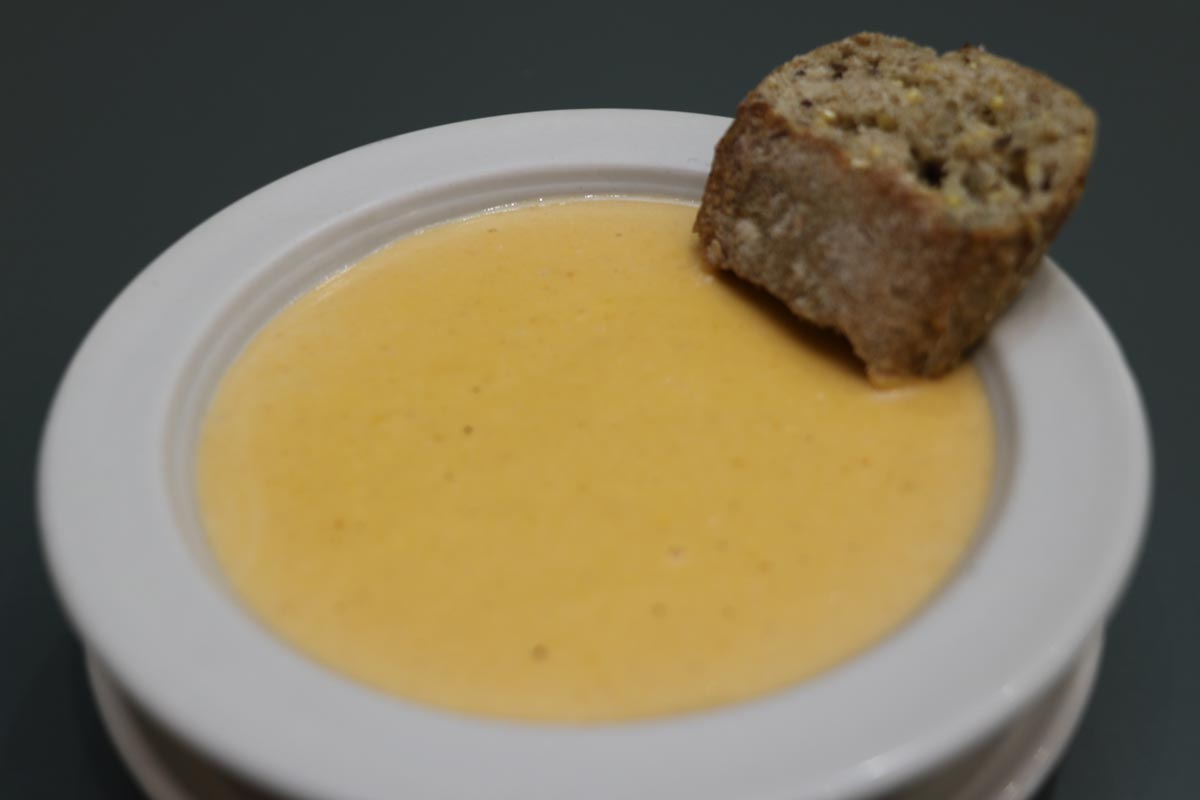 Broccoli Cheese Soup
$4.20 | $3.10
Greek Salad
$5.50 | $3.25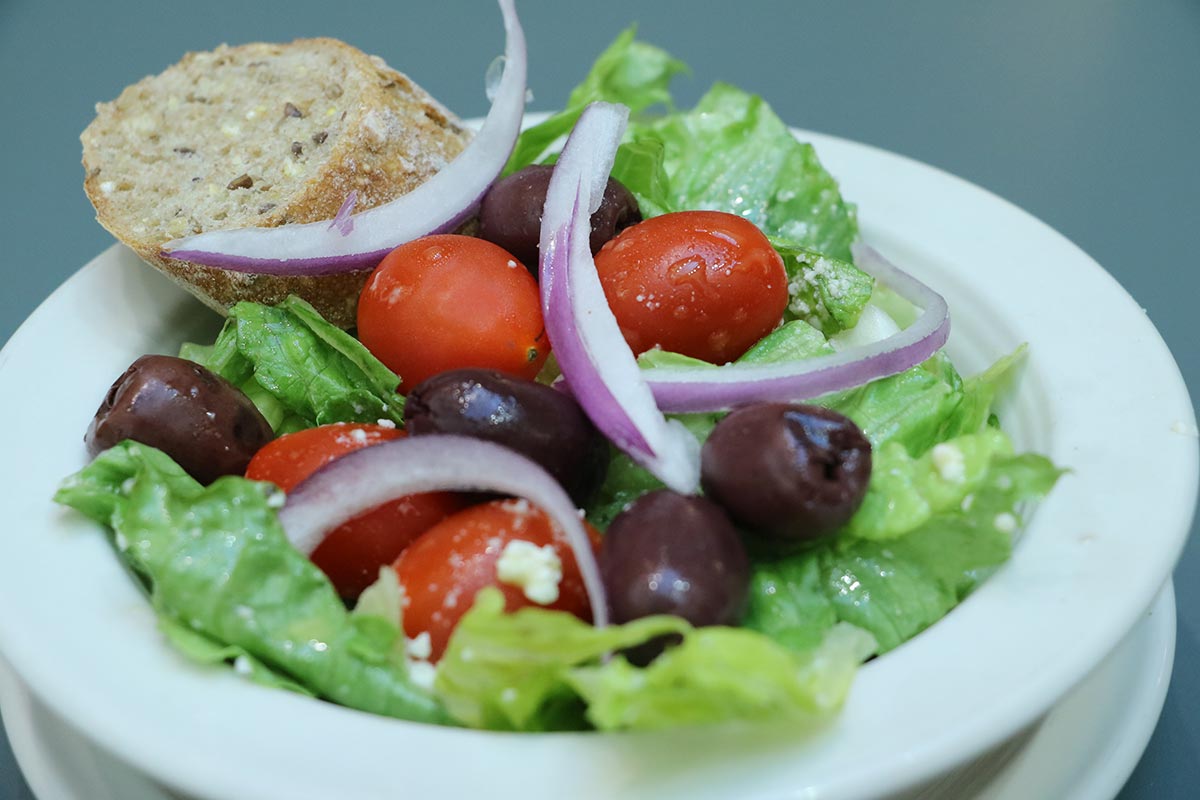 Tuesday, Jun 20
with Cilantro Rice and Refried Beans
$6.75 | $5.10
Mushroom Quesadilla
$5.25 | $3.10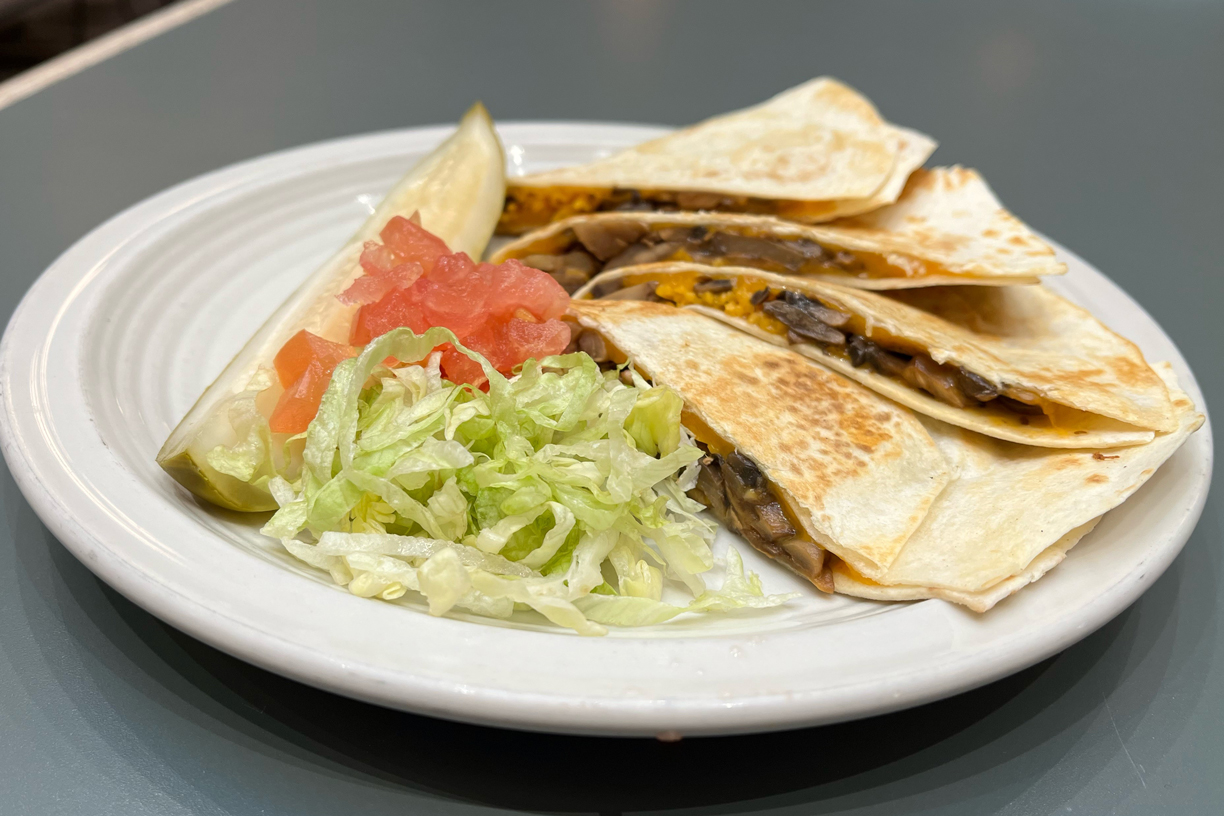 Buffalo Chicken Quesadilla
$5.25 | $3.10
Baja Chicken Enchilada Soup
$4.20 | $3.10
Red Pepper and Gouda Bisque
$4.20 | $3.10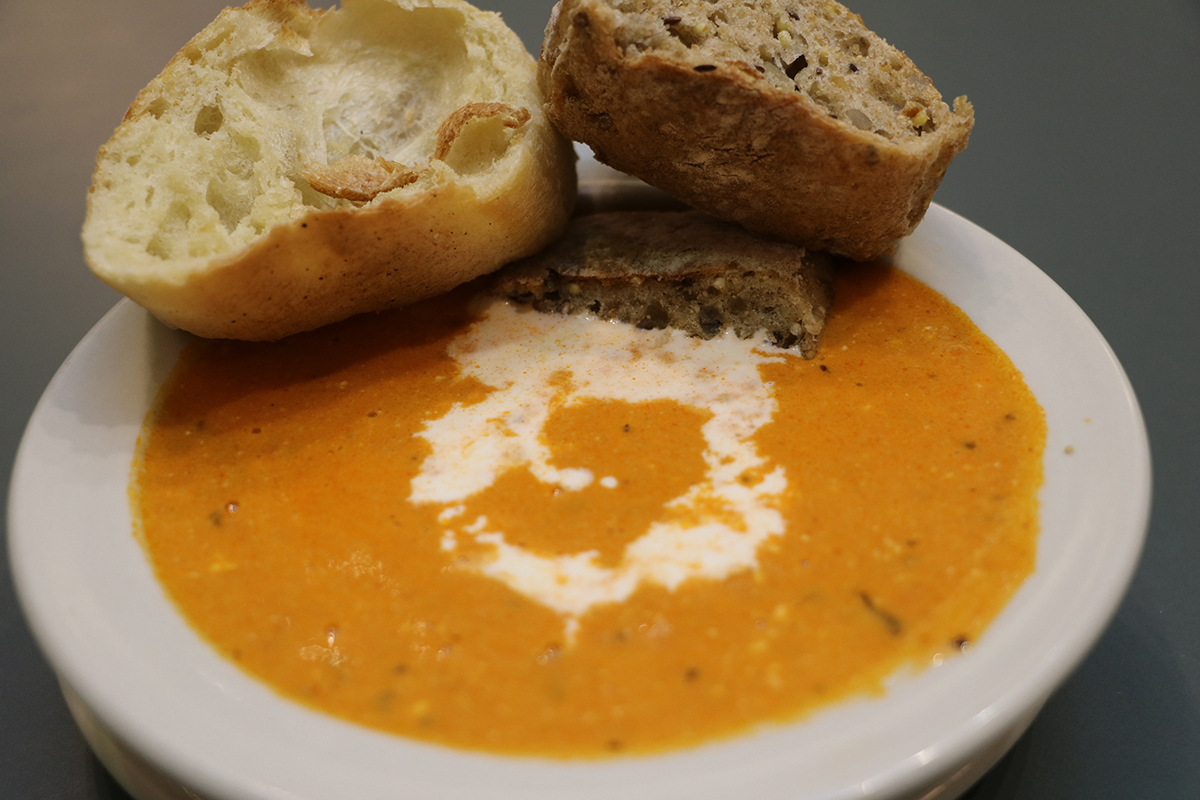 Greek Salad
$5.50 | $3.25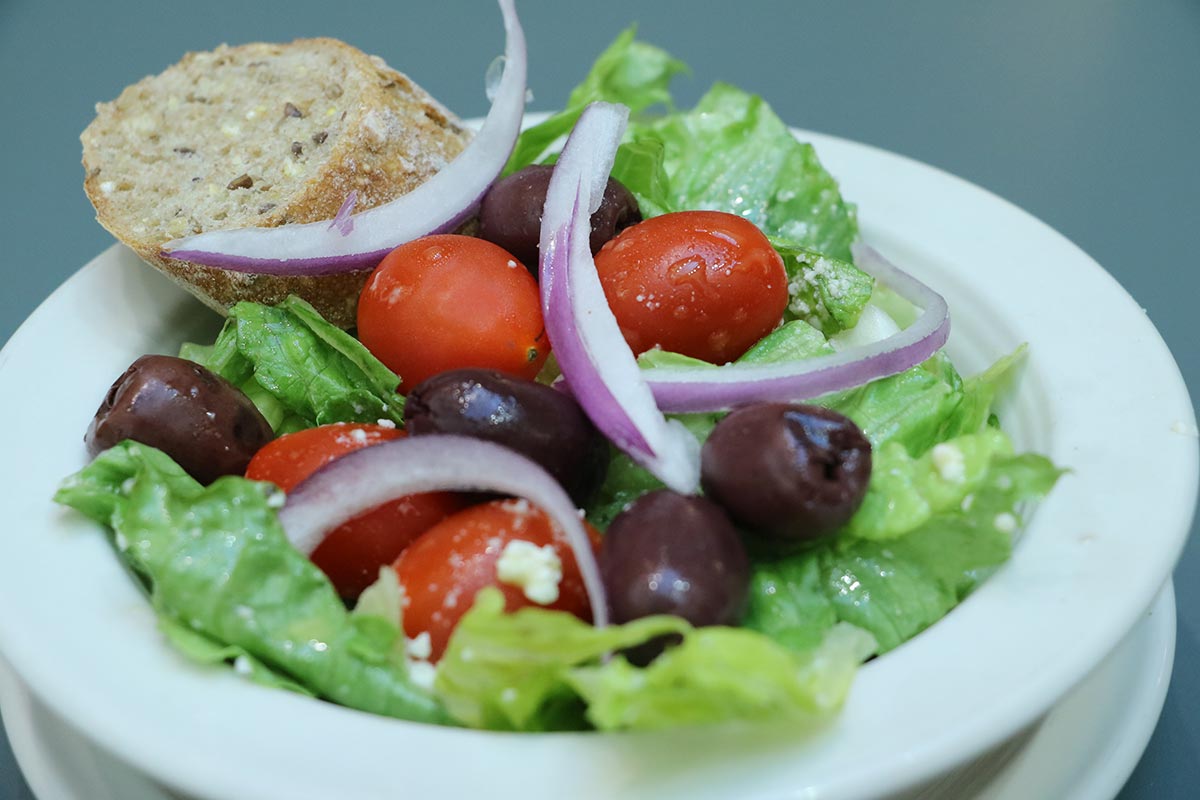 Hot Breakfast
Beckman Special $5.25

Two eggs, bacon or sausage, potatoes, biscuit or pancake, and small coffee or tea
Gravy +$1.00

Breakfast Sandwich $3.95

Egg with choice of bacon, ham, turkey, or sausage (turkey or vegetarian)
Served on English muffin, or wheat toast +$0.50, or bagel + $0.70

House-made Pancakes Served with butter and syrup

Full stack $1.75
Half Stack $1.00

Biscuits and Gravy

House-made sausage gravy served on fresh buttermilk biscuits
Full $4.20
Half $2.10

Potatoes and Gravy $2.10

House-made sausage gravy served on warm sliced potatoes
Cold Breakfast
Cereal Bars $0.75
Cereal with Milk $1.50
Bagel $1.20
Muffin $1.65
Cinnamon Roll $1.65
Yogurt $1.05
Fruit $1.00
Protein Bar priced as marked
A la Carte
Two Eggs with Biscuit $2.25
Two Eggs with Toast $3.00
Pork or Turkey Sausage (2) $2.10
Bacon (3) $1.10
Potatoes $1.10
Toast $1.20
Biscuit $0.50
Eggs (2) $1.50
Sandwiches
Sizes
Full Sandwich $5.25
Half Sandwich $3.25
Protein
Ham
Turkey
Roast Beef
Tuna Salad
Chicken Salad
Cranberry Pecan Tuna Salad
Bread
Wheatberry
Sourdough
Rye
Kaiser
Wraps
Honey Wheat
Spinach
Tomato Basil
Cheddar Jalapeño
Cheese
House-made Salads

(Tossed in our house-made vinaigrette)
Sizes
Full Salad $5.25
Half Salad $3.25
Options

Greek (with Feta & Grape Tomatoes)
Kale
Mixed Greens

Salad Bar
$3.99 / pound
Add chicken, turkey, ham; or a scoop of tuna salad, chicken salad, or hummus for $2.50
Pastries
Bagel $1.20
Muffin $1.65
Cinnamon Roll $1.65
Apple Turnover $1.65
Carrot Cake $2.95
Brownie $1.00
Giant Cookie $1.65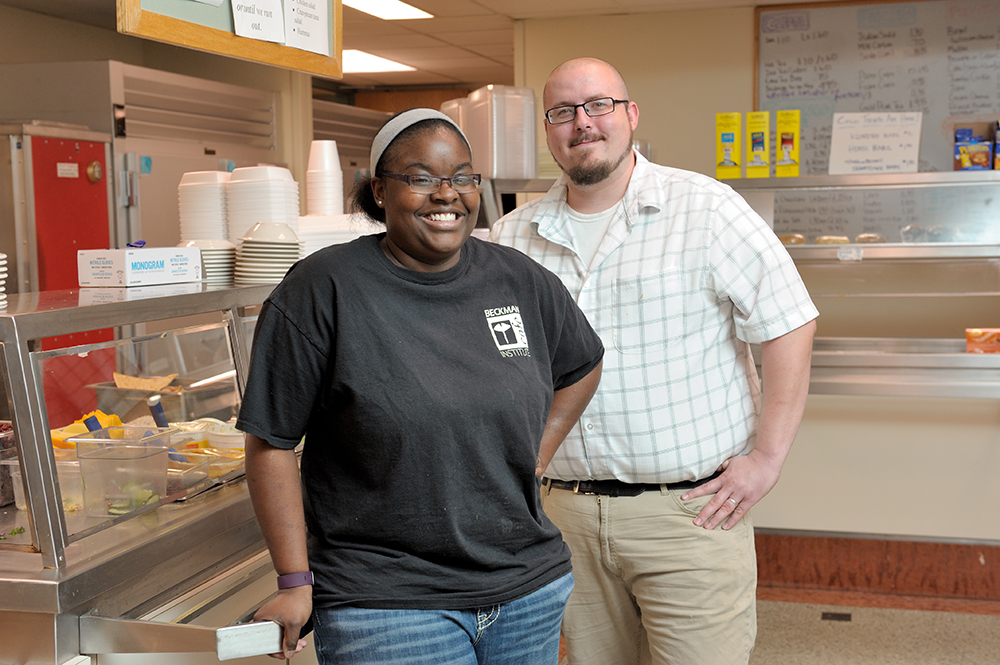 Have questions? Contact us
Email
beckmancafe@illinois.edu
Phone (café)
217-300-3666