Current and former Graduate Fellows
The Beckman Institute Graduate Fellows Program offers University of Illinois graduate students at the M.A., M.S., or Ph.D. level the opportunity to pursue interdisciplinary research at the institute. Research projects must involve at least one Beckman faculty member who carries out research at Beckman in addition to a second U of I faculty member, and preference is given to those proposals that are interdisciplinary and involve the active participation of two Beckman faculty members from two different research groups.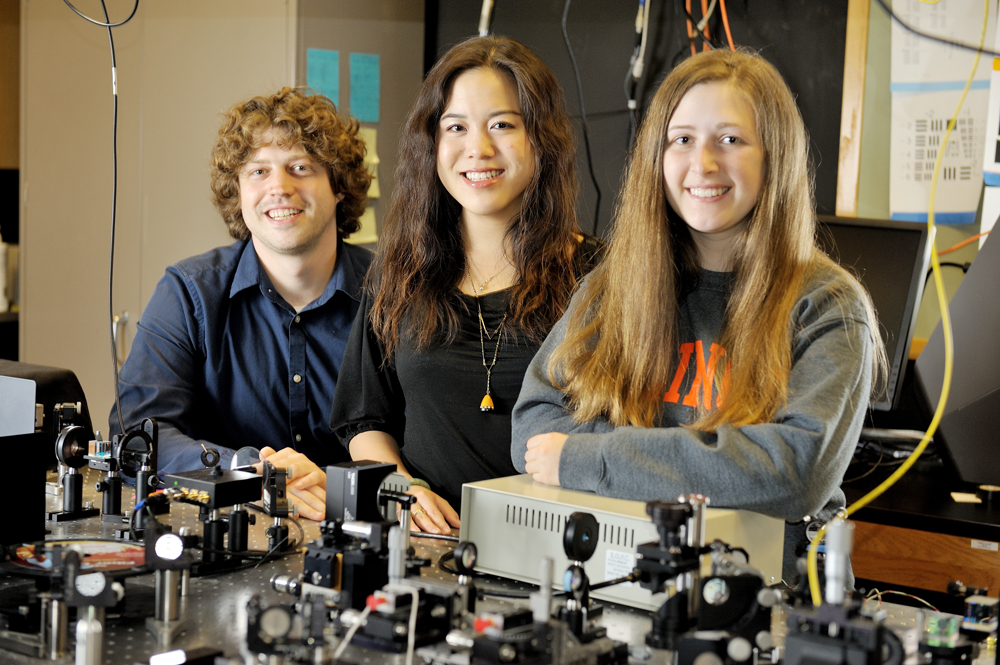 2000 Beckman Institute Graduate Fellows
Giulia Bencini
Edgar Larios
Song Wang
Qing Yu
1999 Beckman Institute Graduate Fellows
Gang Feng
Pengyu Hong
Darrell Rudmann
Kar-Han Tan
Prior to 1999 the Beckman Institute Graduate Fellows were referred to as Beckman Institute Research Assistantships. We are working on creating list of students who were chosen for this program. If you were one of these students please email the Communications Office.