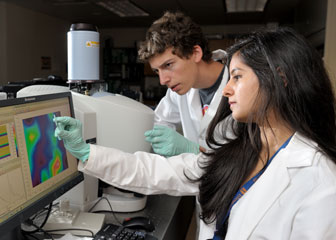 We Break Barriers.
The Beckman Institute was created to support interdisciplinary research among University of Illinois faculty. We foster scientific advances that couldn't be done in any other way.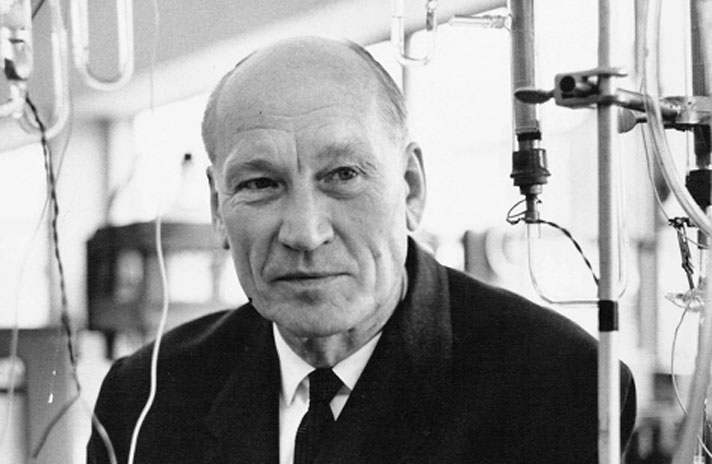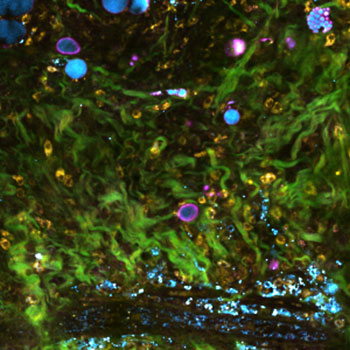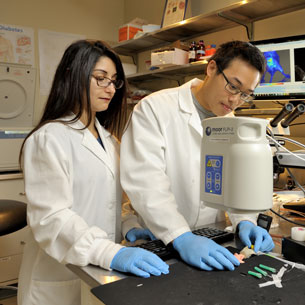 We Propel Science and Technology.
The Beckman Institute is a unique engine for research. We're making incredible advances while helping ordinary people.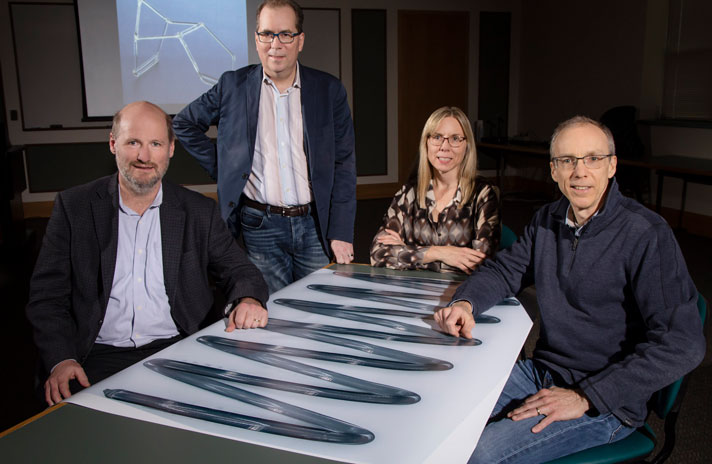 We Help You Connect.
We offer a café with drinks and daily specials, events from concerts to research lectures, and plenty of study and meeting spaces.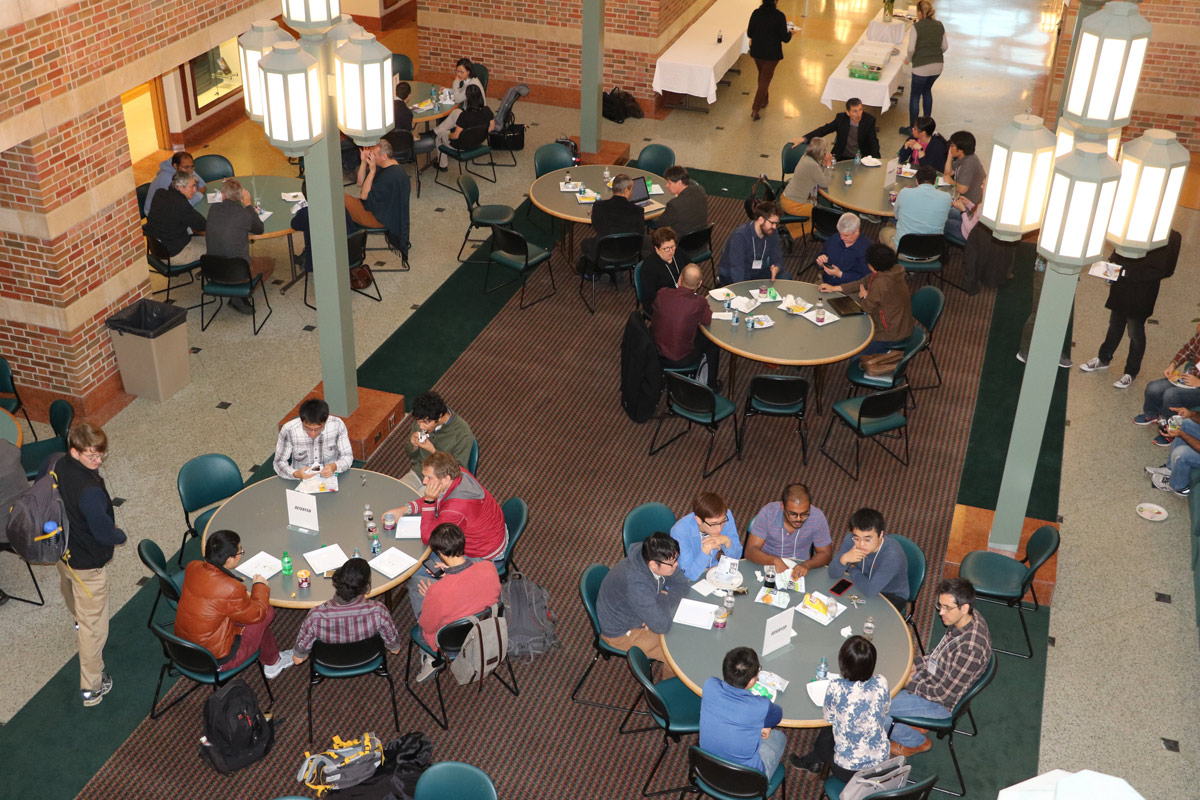 Upcoming events
Theoretical & Computational Biophysics Group Seminar
Contact name: Macie Sinn
Contact email: sinn1@illinois.edu

Title: "Multiscaling the CRISPR-Cas Revolution from Gene Editing to Viral Dectection."
Speaker: Giulia Palermo, Professor, Department of Bioengineering and Chemistry, University of California-Riverside, Riverside, California
Dr. Palemo will discuss about the use of computational approaches to clarify the molecular basis and the gene-editing function of CRISPR-Cas9 and newly discovered CRISPR systems that are emerging as powerful tools for viral detection, including the SARS-CoV-2 coronavirus.
This meeting is free and open to the public. Attend in person at 3269 Beckman Institute or join via Zoom
The event will take place at 3:00 p.m. on January 24.
Read more
Frontiers in Miniature Brain Machinery: Brad Sutton
Contact name: Anne McKinney
Contact email: amckinn@illinois.edu

Brad Sutton, Technical Director of the Biomedical Imaging Center and Abel Bliss Faculty Scholar in the College of Engineering, will lecture on "Ultrafast functional MRI: A tool for examining spurious correlations in fMRI connectivity."
Abstract:
Functional MRI can non-invasively probe the internal communications in the brain, allowing us to map out network connectivity by looking for temporally correlated functional signals from different brain regions. However, physiological noise (cardiac pulsations and respiratory motion) along with motion of the head can cause significant signals in fMRI and lead to spurious correlations, potentially masking smaller functional signals.
Making matters worse, it has been seen that groups of people can have similar and repeatable characteristics in their motion and physiological signals during the fMRI scan, leading to reproducible group effects in functional connectivity. Finally, with widespread use of standardized imaging protocols, there may even be reproducibility in confounding correlations due to the way in which fMRI data is sampled.
In this talk, Brad will provide a very early look at a new technique to sample fMRI data with a very fast, whole brain 3D acquisition. Brad will explain how the technique works and show some example data that demonstrates a potential use to separate the sampling of physiological signals to reduce their contributions to the connectivity estimate.
Read more
Cancer Center at Illinois' Radiation and Tumor Microenvironment: Changing the Landscape of Cancer Distinguished Speaker Seminar: Dr. Zachary Morris
Contact name: Cathy Tingley
Contact email: tingley@illinois.edu

Title: "Activating In situ Vaccination and Propagating Anti-tumor Immunity Using Radiation Therapies"
Abstract:
Radiation can damage tumors in a way that renders them more responsive to immunotherapies, and this can be used clinically to activate a focal in situ vaccine response. However, conventional external beam radiation therapy typically cannot treat all tumor sites in patients with metastatic disease because of toxicities and the inability to target small tumors that are not identified on imaging scans. Targeted radionuclide therapies preferentially deliver radiation to tumors following intravenous administration and may provide an effective way to modify the susceptibility of tumors to immune response, thereby augmenting response to immunotherapies in patients with metastatic cancers.
Dr. Zachary Morris will discuss how his team is using In situ tumor vaccination to convert a patient's own tumor into a nidus for enhanced presentation of tumor-specific antigens in a way that will stimulate and diversify an anti-tumor T cell response using radiation.
Read more
Graduate Student Seminar: Bello, Anderson, Jun
Contact name: Michael Jacobs
Contact email: mijacobs@illinois.edu

Three graduate students will present their research at the first Beckman Graduate Student Seminar of the spring 2022 semester: Elizabeth Bello, entomology; Evan Anderson, neuroscience program; and Suhnyoung Jun, psychology.
The event takes place Wednesday, Feb. 2 at noon. Register to attend on Zoom.
Read more
Beckman Director's Seminar: Sarah Geiger
Contact name: Darin Doty
Contact email: ddoty@illinois.edu
Contact phone: 217-244-6553
Sarah Geiger will speak at the Beckman Institute's virtual Director's Seminar at noon Thursday, Feb. 3. Geiger, assistant professor in the Department of Kinesiology and Community Health, will be discussing "Improving usability of smartphone tools for reporting individual chemical biomonitoring results." Register to attend on Zoom.
Read more
Frontiers in Miniature Brain Machinery: Catherine Murphy
Contact name: Anne McKinney
Contact email: amckinn@illinois.edu

Catherine Murphy, Larry R. Faulkner Endowed Chair in Chemistry and Head of the Department of Chemistry, will lecture on "Nanoparticles (potentially) on the Brain: Towards Detection or Therapy of Neurodegenerative Disease with Gold Nanocrystals" at 4:00pm in 2269 Beckman Institute and on Zoom.
Abstract:
Alpha-synuclein is a protein whose aggregation and fibrilization is implicated in Parkinson's Disease, although its native function is not well understood. It is known that alpha-synuclein binds to small phospholipid vesicles and undergoes a conformational change to a more alpha-helical form; it is also known that the fibrils of this protein found in the brains of Parkinson's patients are in the beta-sheet form.
Catherine will describe results from her laboratory in which they use gold nanocrystals of controllable size and surface chemistry as a phospholipid vesicle mimic as substrates for alpha-synuclein binding and conformational change. Catherine will also discuss how Gold nanocrystals have been extensively used as imaging agents and photothermal therapy agents due to their plasmonic properties, mostly in the context of cancer. Also, whether these properties can be translated successfully to neurodegenerative disease.
Attend in person at 2269 Beckman Institute or join via Zoom.
Read more