Student Researcher of the Week: Daniel Bowie
Daniel Bowie is a third-year Ph.D. student working in the Cognitive Neuroimaging Lab.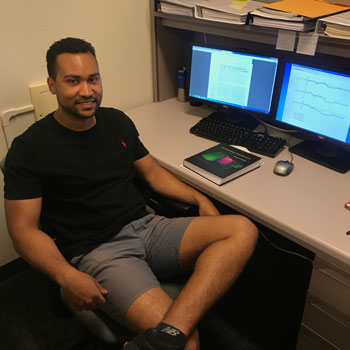 Name: Daniel Bowie
Year/Major: Just finished second year of Ph.D. program in Cognitive Neuroscience (Psychology).
Hometown: Saint Louis, MO
Lab: Cognitive Neuroimaging Lab
Your research in 50 words or less: I'm currently examining age-related differences in the interaction between cognitive and emotional processes using electroencephalography (EEG).
Favorite C-U restaurant: Destihl