New York Times Columnist Brody at Beckman
Jane E. Brody, personal health columnist for the New York Times, will be speaking at the Beckman Institute Auditorium at 6 pm on Monday, April 29, as the keynote for a symposium sponsored by the Center for Nutrition, Learning, and Memory (CNLM).  Her talk is entitled "Eat Well, Move Well and Enjoy the Good Life." The talk is free and open to the public.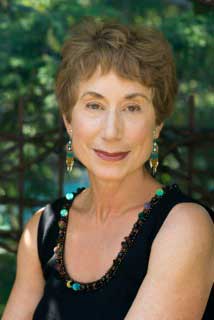 Brody will also be a guest from 10-10:30 am on Friday, April 26, on WILL-AM 580's Focus program. Listeners may call in with questions or comments.
Brody joined the Times as a specialist in medicine and biology in 1965, after completing degrees in biochemistry and science writing at The New York State College of Agriculture and Life Sciences at Cornell University and the University of Wisconsin School of Journalism, respectively, and a two-year stint as a reporter for the Minneapolis Tribune. Her award-winning column is published in the The Times' Science Times section every Tuesday, and in many other newspapers around the country.
Brody is the only or principal author of more than a dozen books, including two best-sellers, Jane Brody's Nutrition Book and Jane Brody's Good Food Book. She has appeared on hundreds of radio and television programs and starred in her own 10-part show on public television, Good Health from Jane Brody's Kitchen. She has written scores of magazine articles and won many prestigious awards for journalistic excellence.