Published on
March 13, 2020
Meet Beckman staff member Nikki Kopmann, who is a grants and contracts specialist in the institute's Business Office.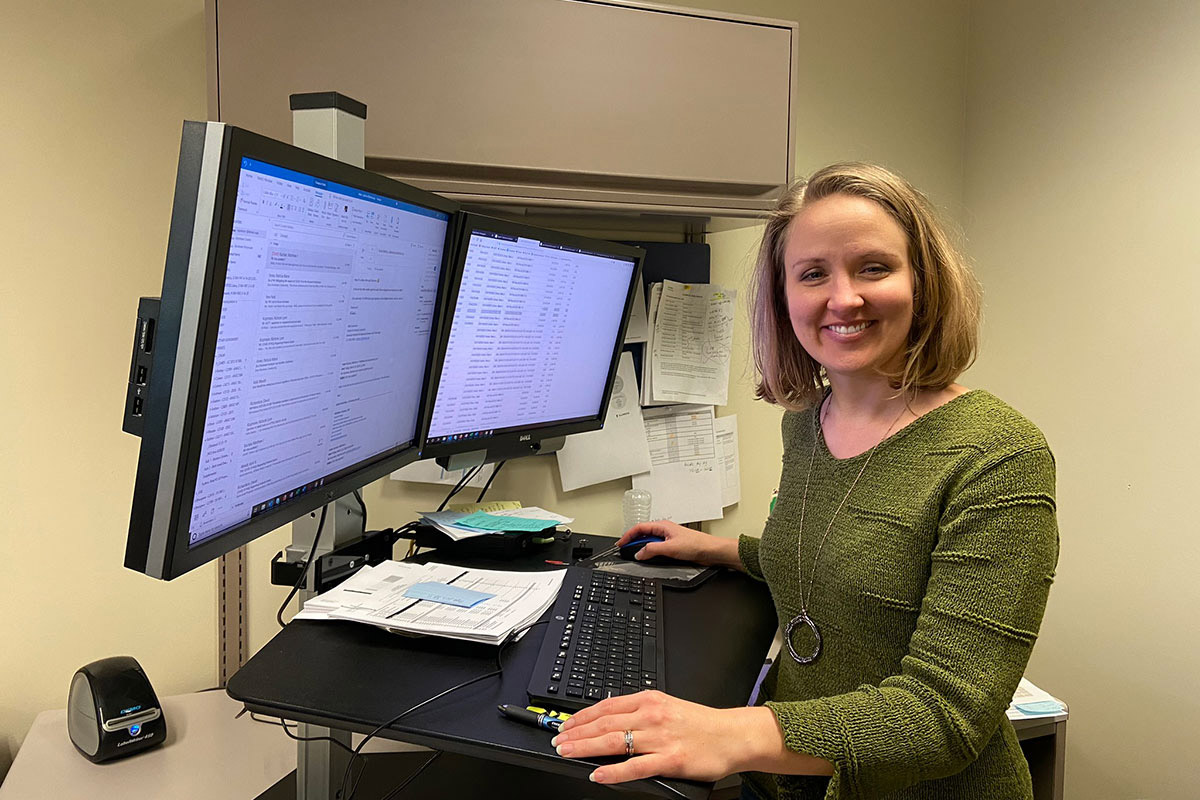 Nikki Kopmann in her office.

Explain your job in 50 words or less:
As part of the Grants Team, I assist our faculty with proposal submissions ... helping with budgets and calculations, and making sure the myriad of policies and formats are being followed correctly. If the proposal is awarded, we manage all aspects of that as well. This includes reviewing and approving expenditures (travel, personnel, purchases, etc.), completing reports, and much more!
How long have you worked at Beckman?
Since June 2019.
What do you like to do in your free time?
I'm a working mom. What's free time?! Outside of work, my family and I are usually at home, with other family, or at church, and we are starting to get busy with kids' activities for our 8- and 5-year-old. I like playing outside with the kids when it's nice, doing puzzles, or soaking in the tub.
What excites you about Beckman?
There are so many innovative projects and smart people here!
What's your favorite restaurant in Champaign-Urbana area?
Depends on what my mood and budget are! I have grown to love our Beckman Café for lattes and lunch. I enjoy Billy Barooz, Black Dog, Seven Saints, and generally haven't found too many places I wouldn't go back to again.