Published on
Nov. 11, 2013
Lecture
Ron Schleifer will present a talk titled, "Law that Will Govern the Future: How the Experience of the Humanities Can Help Train Doctors" at 7:30 p.m. on Thursday, Nov. 14 in the Knight Auditorium at the Spurlock Museum (600 S. Gregory St., Urbana).
This lecture will examine the concept of "schema-based medicine" that Schleifer develops in his book, The Chief Concern of Medicine, in relation to the new MCAT exam that will be introduced in 2015. It includes two video clips from Dr. Jerry Vannatta, Schleifer's co-author on the book, and Dr. Rita Charon talking about the ways that the humanities can enhance the practice of physicians. This talk touches on narrative theory, semiotics, and the nature of humanities in general.
Workshop
On Friday, Nov. 15 from 9-11 a.m., Schleifer will be hosting an undergraduate workshop titled, "Medicine and Literature" over brunch in the third floor tower room at the Beckman Institute (405 N. Mathews Ave., Urbana). To attend this exciting workshop, students must register by 5 p.m. on Nov. 12 by emailing Patricia Jones (pmjones5@illinois.edu) or her assistants Tary Finefield (finefiel@illinois.edu) and Jen Sans (jsans@illinois.edu).
Schleifer will discuss the nature of vicarious experience, its role in the narratives humans tell, and the importance of both for medical doctors. He will explore how vicarious experiences are a greater goal in literary or "art" narratives rather than the "everyday" narratives that evolutionary psychology suggests are part of our species inheritance. The discussion will showcase how "art" narratives are particularly powerful in creating a moral education useful in the training of physicians. The workshop will touch on some of the themes Schleifer will discuss in his public lecture the day before.
Biography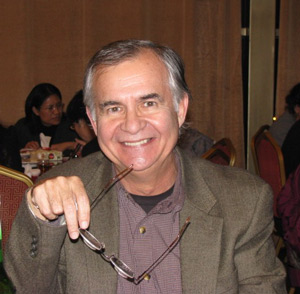 Ronald Schleifer is George Lynn Cross Research Professor in the Department of English at the University of Oklahoma, where he is also adjunct professor in medicine. His most recent books include
Intangible Materialism: The Body, Scientific Knowledge, and the Power of Language
(2009),
Modernism and Popular Music
(2011), and
The Chief Concern of Medicine: The Integration of the Medical Humanities and Narrative Knowledge into Medical Practice
, co-authored with Dr. Jerry Vannatta (2013). His latest book,
Pain and Suffering
, will appear in the Routledge Series Integrating Science and Culture this coming January. He has recently completed, with Jerry Vannatta,
Promoting Humanistic Practice Styles in the Medical Interview
. He has served as editor of the scholarly journals
Genre: Forms of Discourse
and
Culture and Configurations: A Journal of Literature, Science, and Technology
. He is currently the chair of the publication committee for Society for Literature, Science, and the Arts.
---
These two events are part of the Medical Humanities Lectures Series that is co-sponsored by the Illinois Program for Research in the Humanities (IPRH) and the Beckman Institute for Advanced Science and Technology.