Beckman Institute Open House
Take a behind-the-scenes look at Beckman
The Beckman Institute hosts an open house every other year. The next event is scheduled for spring 2023. Check back for more details, or visit the link below to explore our 2021 virtual open house.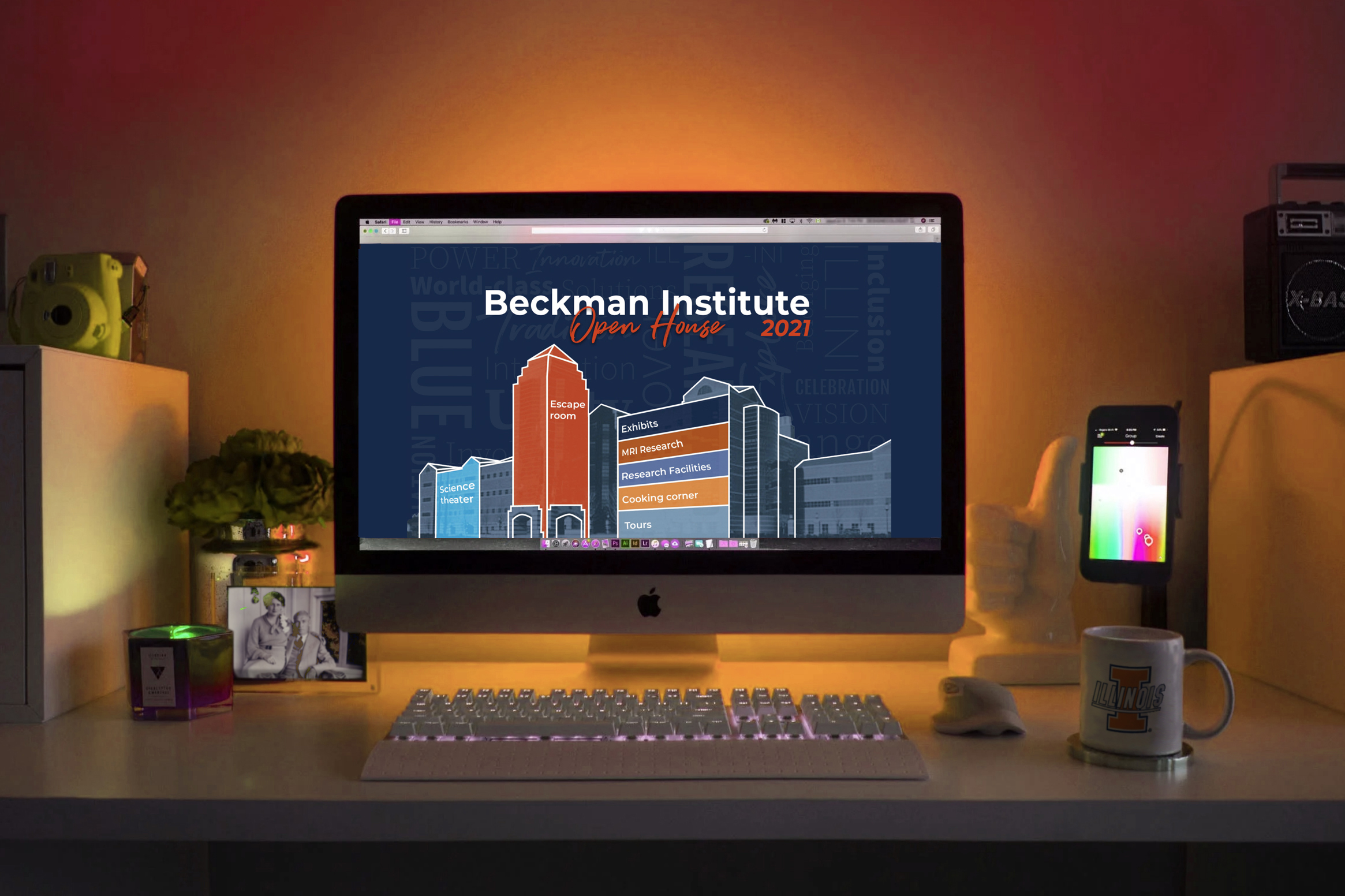 Beckman's 2021 open house was a virtual celebration
The Beckman Institute Open House provided a virtual, behind-the-scenes look at one of the nation's leading centers for interdisciplinary research. Activities included lab tours and demonstrations, a virtual escape room, an interview with Founding Director Ted Brown, and Bugscope sessions on Zoom. Many features are still available on the open house website.
The Beckman Institute Open House is a biennial event that is held in conjunction with Engineering Open House, hosted by The Grainger College of Engineering. The next open house will be in March 2023.