Beckman Institute Open House
Hands-on learning at the Beckman Institute
The Beckman Institute's open house is scheduled for Friday, April 6, and Saturday, April 6, 2024. We hope to see you there!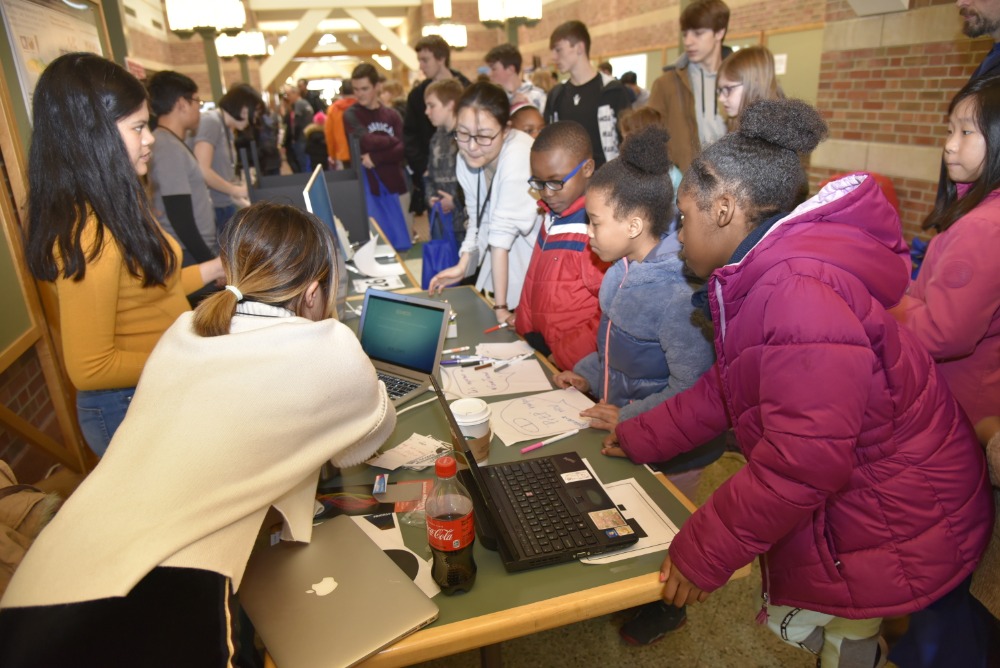 Register your school's field trip
The Beckman Institute Open House is an excellent destination for a Friday field trip. We strongly encourage teachers to register in advance if they plan to bring students. We recommend a 5 to 1 ratio of chaperones to K-5 students and a 8 to 1 ratio for middle school students and older. Watch for registration information soon!
Download the Beckman app before you come
Parking
Free parking for open house attendees is available in campus lot B17, which is located at the intersection of Clark and Harvey Streets in Urbana. It's located southwest of the Beckman Institute.