Beckman Institute Open House
Hands-on learning at the Beckman Institute
The Beckman Institute's open house is scheduled for 9 a.m. to 4 p.m. Friday, March 31, and 9 a.m. to 3 p.m. Saturday, April 1. We hope to see you there!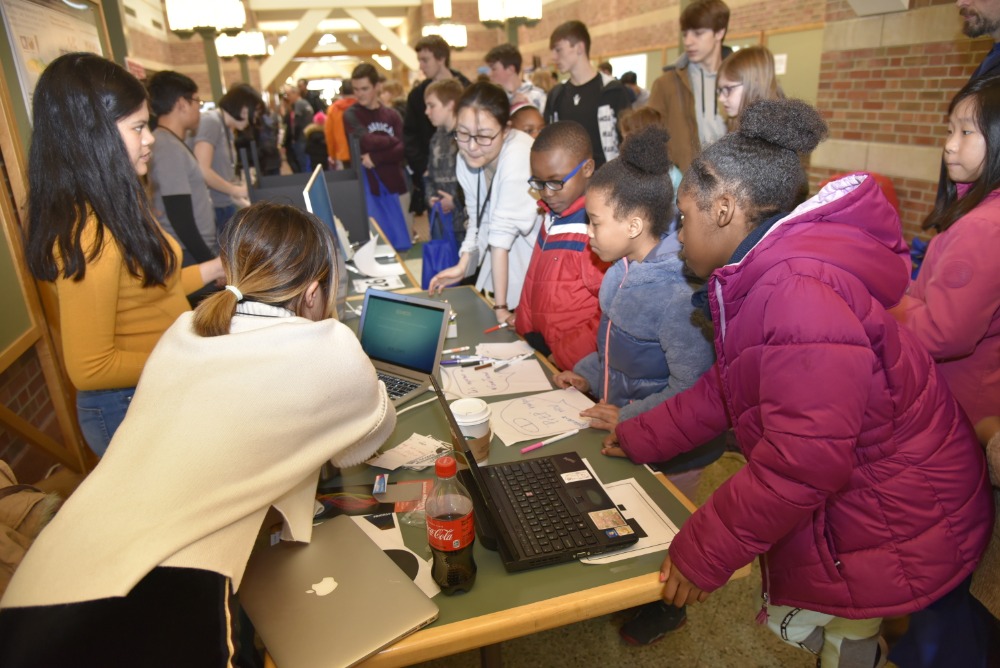 Register your school's field trip
The Beckman Institute Open House is an excellent destination for a Friday field trip. We strongly encourage teachers to register in advance if they plan to bring students. We recommend a 5 to 1 ratio of chaperones to K-5 students and a 8 to 1 ratio for middle school students and older.
Field trip participants coming on school buses should plan to unload in the 300 block of North Wright Street, just south of University Avenue. Follow the signs to enter Beckman's southwest door. Bus parking is provided in campus lot F23 on Florida Avenue in Urbana, just west of Lincoln Avenue.
All registered classrooms will be entered into a drawing to have Beckman Director Nadya Mason visit their classroom and offer a fun, hands-on physics demonstration.
Download the Beckman app before you come
The Beckman Institute's app replaces a printed program for the 2023 open house. It will include a list of exhibits, a virtual scavenger hunt, and a map for finding exhibits and other key locations around the building.
Parking
Free parking for open house attendees is available in campus lot B17, which is located at the intersection of Clark and Harvey Streets in Urbana. It's located southwest of the Beckman Institute.
Exhibits featured in our 2023 open house