Student Researcher of the Week: Kaitlyn Parsons
Kaitlyn is a graduate student working in the Lyding Group.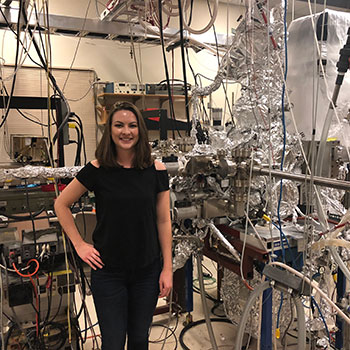 Name: Kaitlyn Parsons
Year/Major: Third-year graduate student studying electrical and computer engineering (ECE)
Hometown: Boulder, Colorado
Lab: Lyding Group
Your research: Kaitlyn Parsons studies atomically precise graphene nanoribbons (GNRs) on semiconducting substrates using ultra-high vacuum scanning tunneling microscopy (STM) and spectroscopy. The graphene nanoribbons are dry contact transferred in ultra-high vacuum. STM imaging confirms unique electronic features of the GNRs.
Favorite C-U restaurant: Pekara Bakery & Bistro