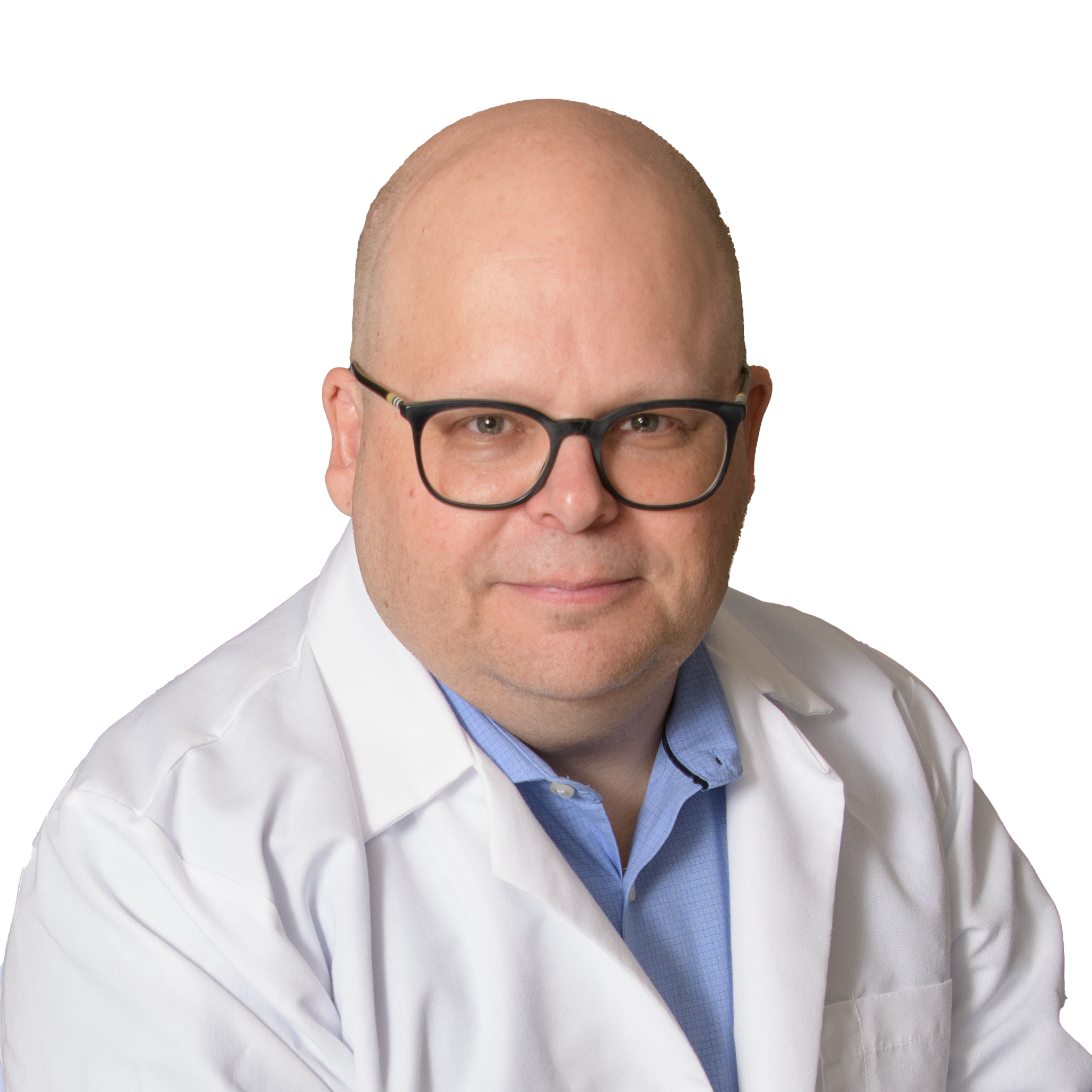 Status Full-time Faculty
Home Department of Bioengineering
Phone 244-3938
Email dobrucki@illinois.edu
Address 4261 Beckman Institute, 405 North Mathews Avenue
Biography

Wawrzyniec (Wawosz) Lawrence Dobrucki is an associate professor and director of Professional Master's program in the Department of Bioengineering with affiliations in the Carle Illinois College of Medicine and the Carle R. Woese Institute for Genomic Biology at the University of Illinois at Urbana-Champaign, as well as the Medical University of Gdansk in Poland. He holds a full-time faculty position at the Beckman Institute for Advanced Science and Technology, where he serves as co-chair for the Integrative Imaging Theme and directs the Experimental Molecular Imaging Laboratory (EMIL).

Prof. Dobrucki is also involved in translational bioimaging utilizing his 15-plus years' experience in the development and validation of novel SPECT/PET radiotracers and multimodal multifunctional contrast agents. He is an active member of the Preclinical Imaging Task Force at the Society of Nuclear Medicine and Molecular Imaging charged with the task to develop preclinical imaging curriculum for medical and bioengineering scientists and to address problems with standardization of small animal imaging protocols. Prof. Dobrucki is a co-founder of a biomedical startup company (PhantomCOR, Inc.) and a scientific consultant for Biobanking and Biomolecular Resources Research Infrastructure Poland.

Education

B.S., bioengineering, Technical University of Hamburg, 1997
M.Sc., bioengineering, Technical University of Wroclaw, 1997
Ph.D., chemistry, Ohio University, 2003

Honors

2021: Health Innovation Professor, Carle-Illinois College of Medicine, Urbana, IL

2020: Excellent Teachers List, University of Illinois at Urbana-Champaign, Urbana, IL

2019:

Excellent Teachers List, University of Illinois at Urbana-Champaign, Urbana, IL

2015 – 2017: Senator, University of Illinois at Urbana-Champaign Senate

2012: Siemens Preclinical Image of the Year Award

2011: University of Illinois Research Board Award

Research

Research areas:

Bioimaging at Multi-Scale

Biomedical imaging

Cancer

Diabetes-accelerated artherosclerosis

Molecular PET-CT

Multimodal probes for hybrid imaging of cardiovascular pathologies

Pathobiology/animal models for medicine

SPECT-CT

Vascular remodeling

The combination of different imaging modalities and technologies for mapping biomolecular and biological processes within single cell or whole organs has an extraordinary potential for revolutionizing the diagnosis and treatment of pathophysiological disorders, and thus for mitigating the significant social and economic costs associated with the clinical management of diseases.
The focus of Dr. Dobrucki's research is to develop such integrated imaging approaches to noninvasively monitor and track physiologic processes including peripheral and myocardial angiogenesis and remodeling using functional and anatomical imaging modalities including SPECT/PET and X-ray CT, respectively. Such imaging strategies will eventually lead to individualized programs for disease prevention through advanced diagnosis, risk stratification and targeted cell therapies resulting in more successful and efficient health care.
2021

Insana, M. F., Zhu, Y., Babaei, S., Almora, D. M., Dobrucki, L. W., & Abbey, C. K. (2021). Clutter filtering strategies for peripheral muscle perfusion imaging using ultrasound. In B. C. Byram, & N. V. Ruiter (Eds.), Medical Imaging 2021: Ultrasonic Imaging and Tomography [116020M] (Progress in Biomedical Optics and Imaging - Proceedings of SPIE; Vol. 11602). SPIE. DOI: 10.1117/12.2580871

2020

Dobrucki, LW & Sinusas, AJ 2020, 'Targeted Imaging of Abdominal Aortic Aneurysm: Biology Over Structure', Circulation. Cardiovascular imaging, vol. 13, no. 3, pp. e010495. DOI: 10.1161/CIRCIMAGING.120.010495
Hedhli, J, Kim, MW, Knox, HJ, Cole, JA, Huynh, T, Schuelke, M, Dobrucki, IT, Kalinowski, L, Chan, J, Sinusas, AJ, Insana, MF & Dobrucki, LW 2020, 'Imaging the landmarks of vascular recovery', Theranostics, vol. 10, no. 4, pp. 1733-1745. DOI: 10.7150/thno.36022
Konopka, CJ, Wozniak, M, Hedhli, J, Siekierzycka, A, Skokowski, J, Peksa, R, Matuszewski, M, Munirathinam, G, Kajdacsy-Balla, A, Dobrucki, IT, Kalinowski, L & Dobrucki, LW 2020, 'Quantitative imaging of the receptor for advanced glycation end-products in prostate cancer', European Journal of Nuclear Medicine and Molecular Imaging, vol. 47, no. 11, pp. 2562-2576. DOI: 10.1007/s00259-020-04721-1

2018

Hedhli, J, Slania, SLL, Ploska, A, Czerwinski, A, Konopka, CJ, Wozniak, M, Banach, M, Dobrucki, IT, Kalinowski, L & Dobrucki, LW 2018, 'Evaluation of a dimeric-cRGD peptide for targeted PET-CT imaging of peripheral angiogenesis in diabetic mice', Scientific Reports, vol. 8, no. 1, 5401. DOI: 10.1038/s41598-018-23372-9
Konopka, CJ, Wozniak, M, Hedhli, J, Ploska, A, Schwartz-Duval, A, Siekierzycka, A, Pan, D, Munirathinam, G, Dobrucki, IT, Kalinowski, L & Dobrucki, W 2018, 'Multimodal imaging of the receptor for advanced glycation end-products with molecularly targeted nanoparticles', Theranostics, vol. 8, no. 18, pp. 5012-5024. DOI: 10.7150/thno.24791

2017

Hedhli, J, Czerwinski, A, Schuelke, M, Ploska, A, Sowinski, P, Hood, LL, Mamer, SB, Cole, JA, Czaplewska, P, Banach, M, Dobrucki, IT, Kalinowski, L, Imoukhuede, P & Dobrucki, LW 2017, 'Synthesis, Chemical Characterization and Multiscale Biological Evaluation of a Dimeric-cRGD Peptide for Targeted Imaging of a V ß 3 Integrin Activity', Scientific Reports, vol. 7, no. 1, 3185. DOI: 10.1038/s41598-017-03224-8
Hedhli, J, Konopka, CJ, Schuh, S, Bouvin, H, Cole, JA, Huntsman, HD, Kilian, KA, Dobrucki, IT, Boppart, MD & Dobrucki, LW 2017, 'Multimodal assessment of mesenchymal stem cell therapy for diabetic vascular complications', Theranostics, vol. 7, no. 16, pp. 3876-3888. DOI: 10.7150/thno.19547

2016

Mu, Z., Dobrucki, L. W., & Liu, Y. H. (2016). SPECT imaging of 2-D and 3-D distributed sources with near-field coded aperture collimation: Computer simulation and real data validation. Journal of Medical and Biological Engineering, 36(1), 32-43. DOI: 10.1007/s40846-016-0111-6

2015

Dobrucki, L. W.; Pan, D.; Smith, A. M., Multiscale Imaging of Nanoparticle Drug Delivery. Current Drug Targets 2015, 16, (6), 560-570.
Hedhli, J.; Schuh, S.; Czerwinski, A.; Huntsman, H.; Dobrucka, I.; Slania, S.; Boppart, M.; Dobrucki, L., Molecular Imaging of Stem Cells Induced Angiogenesis at the Onset of Microvascular Complications in Type-1 Diabetes. Journal of Nuclear Medicine 2015, 56, (3).
Kalinowski, L.; Ploska, A.; Siekierzycka, A.; Dobrucki, L.; Wojciechowski, J.; Wozniak, M.; Rogowski, J.; Dobrucki, I., Association between Nadph Oxidase Activity and No Bioavailability in Human Blood Arteries of Hyperhomocysteinemic Patients. FASEB Journal 2015, 29.
Li, J., Dobrucki, L. W., Marjanovic, M., Chaney, E. J., Suslick, K. S., & Boppart, S. A. (2015). Enhancement and wavelength-shifted emission of Cerenkov luminescence using multifunctional microspheres. Physics in medicine and biology, 60(2), 727-739. DOI: 10.1088/0031-9155/60/2/727
Li, J.; Dobrucki, L. W.; Marjanovic, M.; Chaney, E. J.; Suslick, K. S.; Boppart, S. A., Enhancement and Wavelength-Shifted Emission of Cerenkov Luminescence using Multifunctional Microspheres. Physics in Medicine and Biology 2015, 60, (2), 727-739, DOI:10.1088/0031-9155/60/2/727.
Tang, L.; Yin, Q.; Xu, Y. X.; Zhou, Q.; Cai, K. M.; Yen, J.; Dobruckic, L. W.; Cheng, J. J., Bioorthogonal Oxime Ligation Mediated in vivo Cancer Targeting. Chemical Science 2015, 6, (4), 2182-2186, DOI:10.1039/c5sc00063g.

2013

Li, S., Sinusas, A. J., Dobrucki, L. W., & Liu, Y. H. (2013). New approach to quantification of molecularly targeted radiotracer uptake from hybrid cardiac SPECT/CT: Methodology and validation. Journal of Nuclear Medicine, 54(12), 2175-2181. DOI: 10.2967/jnumed.113.123208
Xing, H., Tang, L., Yang, X., Hwang, K., Wang, W., Yin, Q., Wong, N. Y., Dobrucki, L. W., Yasui, N., Katzenellenbogen, J. A., Helferich, W. G., Cheng, J., & Lu, Y. (2013). Selective delivery of an anticancer drug with aptamer-functionalized liposomes to breast cancer cells in vitro and in vivo. Journal of Materials Chemistry B, 1(39), 5288-5297. DOI: 10.1039/c3tb20412j
Yin, Q., Tong, R., Xu, Y., Baek, K., Dobrucki, L. W., Fan, T. M., & Cheng, J. (2013). Drug-initiated ring-opening polymerization of O-carboxyanhydrides for the preparation of anticancer drug-poly(O-carboxyanhydride) nanoconjugates. Biomacromolecules, 14(3), 920-929. DOI: 10.1021/bm301999c
Yin, Q., Yap, F. Y., Yin, L., Ma, L., Zhou, Q., Dobrucki, L. W., Fan, T. M., Gaba, R. C., & Cheng, J. (2013). Poly(iohexol) nanoparticles as contrast agents for in vivo X-ray computed tomography imaging. Journal of the American Chemical Society, 135(37), 13620-13623. DOI: 10.1021/ja405196f

2012

Domagala, T. B., Szeffler, A., Dobrucki, L. W., Dropinski, J., Polanski, S., Leszczynska-Wiloch, M., Kotula-Horowitz, K., Wojciechowski, J., Wojnowski, L., Szczeklik, A., & Kalinowski, L. (2012). Nitric oxide production and endothelium-dependent vasorelaxation ameliorated by N 1-methylnicotinamide in human blood vessels. Hypertension, 59(4), 825-832. DOI: 10.1161/HYPERTENSIONAHA.111.183210
Hedhli, N., Dobrucki, L. W., Kalinowski, A., Zhuang, Z. W., Wu, X., Russell, R. R., Sinusas, A. J., & Russell, K. S. (2012). Endothelial-derived neuregulin is an important mediator of ischaemia-induced angiogenesis and arteriogenesis. Cardiovascular research, 93(3), 516-524. DOI: 10.1093/cvr/cvr352
Tang, L., Yang, X., Dobrucki, L. W., Chaudhury, I., Yin, Q., Yao, C., Lezmi, S., Helferich, W. G., Fan, T. M., & Cheng, J. (2012). Aptamer-functionalized, ultra-small, monodisperse silica nanoconjugates for targeted dual-modal imaging of lymph nodes with metastatic tumors. Angewandte Chemie - International Edition, 51(51), 12721-12726. DOI: 10.1002/anie.201205271

2011

Criscione, J. M., Dobrucki, L. W., Zhuang, Z. W., Papademetris, X., Simons, M., Sinusas, A. J., & Fahmy, T. M. (2011). Development and application of a multimodal contrast agent for SPECT/CT hybrid imaging. Bioconjugate Chemistry, 22(9), 1784-1792. DOI: 10.1021/bc200162r
Razavian, M., Tavakoli, S., Zhang, J., Nie, L., Dobrucki, L. W., Sinusas, A. J., Azure, M., Robinson, S., & Sadeghi, M. M. (2011). Atherosclerosis plaque heterogeneity and response to therapy detected by in vivo molecular imaging of matrix metalloproteinase activation. Journal of Nuclear Medicine, 52(11), 1795-1802. DOI: 10.2967/jnumed.111.092379
Sahul, Z. H., Mukherjee, R., Song, J., McAteer, J., Stroud, R. E., Dione, D. P., Staib, L., Papademetris, X., Dobrucki, L. W., Duncan, J. S., Spinale, F. G., & Sinusas, A. J. (2011). Targeted imaging of the spatial and temporal variation of matrix metalloproteinase activity in a porcine model of postinfarct remodeling relationship to myocardial dysfunction. Circulation: Cardiovascular Imaging, 4(4), 381-391. DOI: 10.1161/CIRCIMAGING.110.961854

2010

Dobrucki, L. W., & Sinusas, A. J. (2010). PET and SPECT in cardiovascular molecular imaging. Nature Reviews Cardiology, 7(1), 38-47. DOI: 10.1038/nrcardio.2009.201
Dobrucki, L. W., De Muinck, E. D., Lindner, J. R., & Sinusas, A. J. (2010). Approaches to multimodality imaging of angiogenesis. Journal of Nuclear Medicine, 51(SUPPL.1), 66S-79S. DOI: 10.2967/jnumed.110.074963
Dobrucki, L. W., Tsutsumi, Y., Kalinowski, L., Dean, J., Gavin, M., Sen, S., Mendizabal, M., Sinusas, A. J., & Aikawa, R. (2010). Analysis of angiogenesis induced by local IGF-1 expression after myocardial infarction using microSPECT-CT imaging. Journal of Molecular and Cellular Cardiology, 48(6), 1071-1079. DOI: 10.1016/j.yjmcc.2009.10.008

2009

Dobrucki, L. W., Dione, D. P., Kalinowski, L., Dione, D., Mendizabal, M., Yu, J., Papademetris, X., Sessa, W. C., & Sinusas, A. J. (2009). Serial noninvasive targeted imaging of peripheral angiogenesis: Validation and application of a semiautomated quantitative approach. Journal of Nuclear Medicine, 50(8), 1356-1363. DOI: 10.2967/jnumed.108.060822
Dobrucki, L. W., Marsh, B. J., & Kalinowski, L. (2009). Elucidating structure-function relationships from molecule-to-cell-to-tissue: from research modalities to clinical realities. Journal of physiology and pharmacology : an official journal of the Polish Physiological Society, 60 Suppl 4, 83-93.
Dobrucki, L. W., Meoli, D. F., Hu, J., Sadeghi, M. M., & Sinusas, A. J. (2009). Regional hypoxia correlates with the uptake of a radiolabeled targeted marker of angiogenesis in rat model of myocardial hypertrophy and ischemic injury. Journal of physiology and pharmacology : an official journal of the Polish Physiological Society, 60 Suppl 4, 117-123.

2008

Kalinowski, L., Dobrucki, L. W., Meoli, D. F., Dione, D. P., Sadeghi, M. M., Madri, J. A., & Sinusas, A. J. (2008). Targeted imaging of hypoxia-induced integrin activation in myocardium early after infarction. Journal of Applied Physiology, 104(5), 1504-1512. DOI: 10.1152/japplphysiol.00861.2007
Zhang, J., Nie, L., Razavian, M., Ahmed, M., Dobrucki, L. W., Asadi, A., Edwards, D. S., Azure, M., Sinusas, A. J., & Sadeghi, M. (2008). Molecular imaging of activated matrix metalloproteinases in vascular remodeling. Circulation, 118(19), 1953-1960. DOI: 10.1161/CIRCULATIONAHA.108.789743

2007

Dobrucki, L. W., & Sinusas, A. J. (2007). Imaging angiogenesis. Current Opinion in Biotechnology, 18(1), 90-96. DOI: 10.1016/j.copbio.2007.01.005

2006

Lindsey, M. L., Escobar, G. P., Dobrucki, L. W., Goshorn, D. K., Bouges, S., Mingoia, J. T., McClister, D. M., Su, H., Gannon, J., MacGillivray, C., Lee, R. T., Sinusas, A. J., & Spinale, F. G. (2006). Matrix metalloproteinase-9 gene deletion facilitates angiogenesis after myocardial infarction. American Journal of Physiology - Heart and Circulatory Physiology, 290(1), H232-H239. DOI: 10.1152/ajpheart.00457.2005

2005

Dobrucki, L. W., & Sinusas, A. J. (2005). Cardiovascular molecular imaging. Seminars in Nuclear Medicine, 35(1), 73-81. DOI: 10.1053/j.semnuclmed.2004.09.006
Dobrucki, L. W., & Sinusas, A. J. (2005). Molecular cardiovascular imaging. Current Cardiology Reports, 7(2), 130-135. DOI: 10.1007/s11886-005-0025-3
Hua, J., Dobrucki, L. W., Sadeghi, M. M., Zhang, J., Bourke, B. N., Cavaliere, P., Song, J., Chow, C., Jahanshad, N., Van Royen, N., Buschmann, I., Madri, J. A., Mendizabal, M., & Sinusas, A. J. (2005). Noninvasive imaging of angiogenesis with a 99mTc-labeled peptide targeted at avß3 integrin after murine hindlimb ischemia. Circulation, 111(24), 3255-3260. DOI: 10.1161/CIRCULATIONAHA.104.485029
Su, H., Spinale, F. G., Dobrucki, L. W., Song, J., Hua, J., Sweterlitsch, S., Dione, D. P., Cavaliere, P., Chow, C., Bourke, B. N., Hu, X. Y., Azure, M., Yalamanchili, P., Liu, R., Cheesman, E. H., Robinson, S., Edwards, D. S., & Sinusas, A. J. (2005). Noninvasive targeted imaging of matrix metalloproteinase activation in a murine model of postinfarction remodeling. Circulation, 112(20), 3157-3167. DOI: 10.1161/CIRCULATIONAHA.105.583021