Published on
Sept. 15, 2022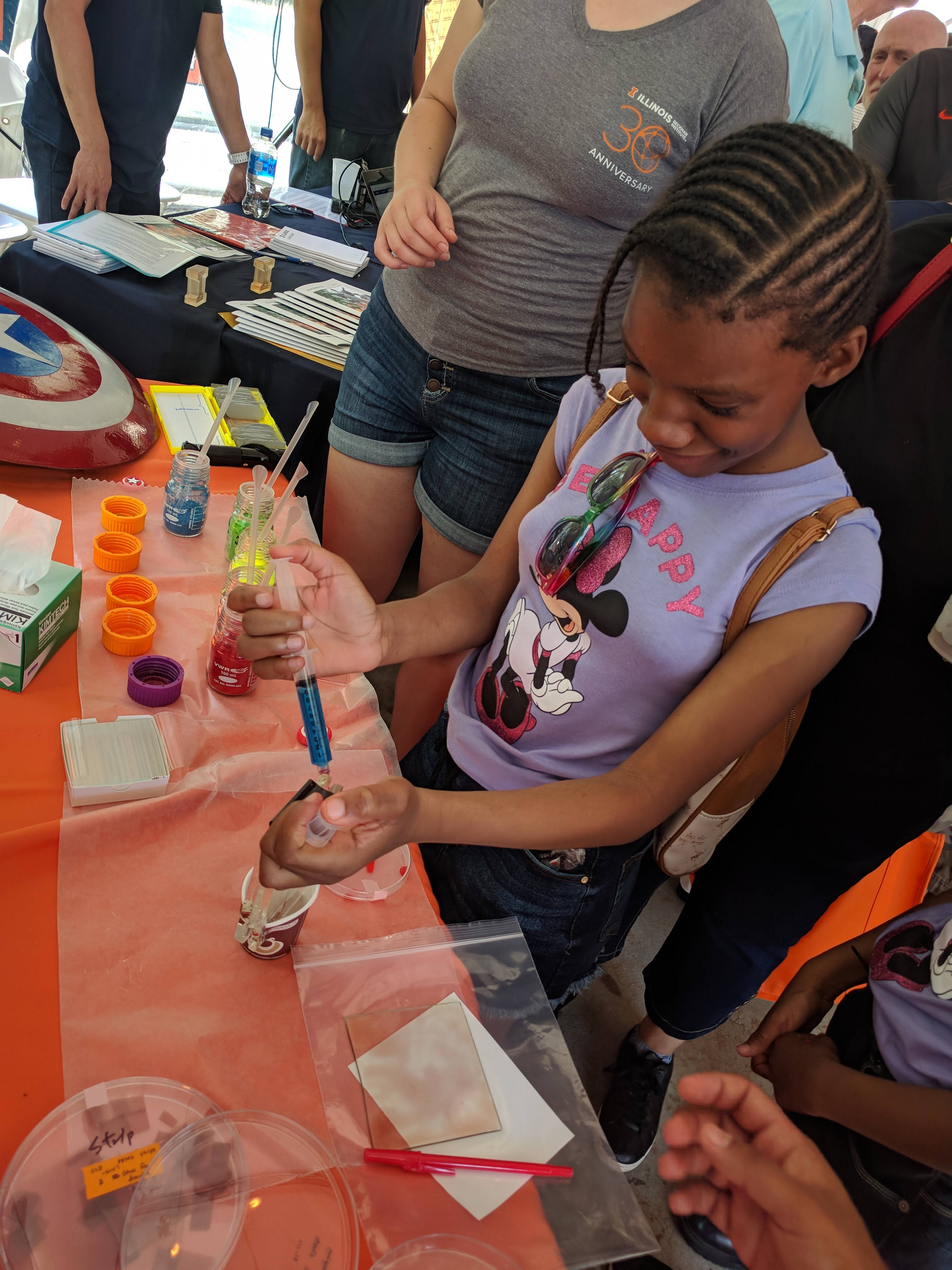 Come see Beckman's scientists in action at Pygmalion 2022.
A team of student scientists from the Beckman Institute will host a table outside of Rose Bowl Tavern in Downtown Urbana (106 N Race Street) from 11 a.m.- 3 p.m. on Saturday, Sept. 24.
All ages are invited to stop by and learn about "the study of things," also known as materials science. Interactive demos will include:
liquids that behave more like solids
3D-printed materials
a chemical version of dominoes that needs just a small amount of energy to get going, and turns a container of liquid material into a solid material right before your eyes
The interdisciplinary collaborations at the Beckman Institute lead to new, cleaner, and more energy-efficient materials of the future. The student researchers tabling at Pygmalion conduct research in Beckman's Autonomous Materials Systems Group, which is known for drawing information from biological systems in the natural world to create self-healing and regenerating materials.
Learn more about Think programming at Pygmalion: https://thisispygmalion.com/think/
View the full schedule: https://thisispygmalion.com/schedule/
Questions? Contact Lexie Kesler, Beckman's communications and outreach specialist.