Published on
Aug. 4, 2022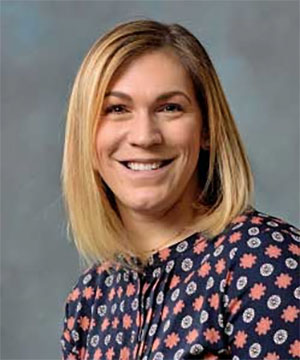 Kari Foss, an assistant professor of neurology and neurosurgery in the Department of Veterinary Clinical Medicine, accepted an affiliate faculty appointment at the Beckman Institute.
Foss will collaborate with fellow Beckman researchers to apply advanced imaging techniques to veterinary patients. She recently completed a study alongside Brad Sutton, a professor of bioengineering and the technical director of Beckman's Biomedical Imaging Center, that produced the first-ever MRI atlas of a bearded dragon brain, and she hopes to use the Center's 9.4 Tesla preclinical animal MRI system to generate a more detailed brain map in the future.
She is also conducting an ongoing study in collaboration with Fan Lam, an assistant professor of bioengineering, in the application of his sequence, SPICE, to the brains of dogs with epilepsy.
"I'm looking forward to future studies and the application of highly advanced imaging in order to improve the quality of care I provide my patients," she said.
Foss, who co-directs the Small Animal Internship in the College of Veterinary Medicine, will be a member of Beckman's Brain Connectivity and Networks Working Group in the Intelligent Systems research theme.