Published on
Jan. 24, 2022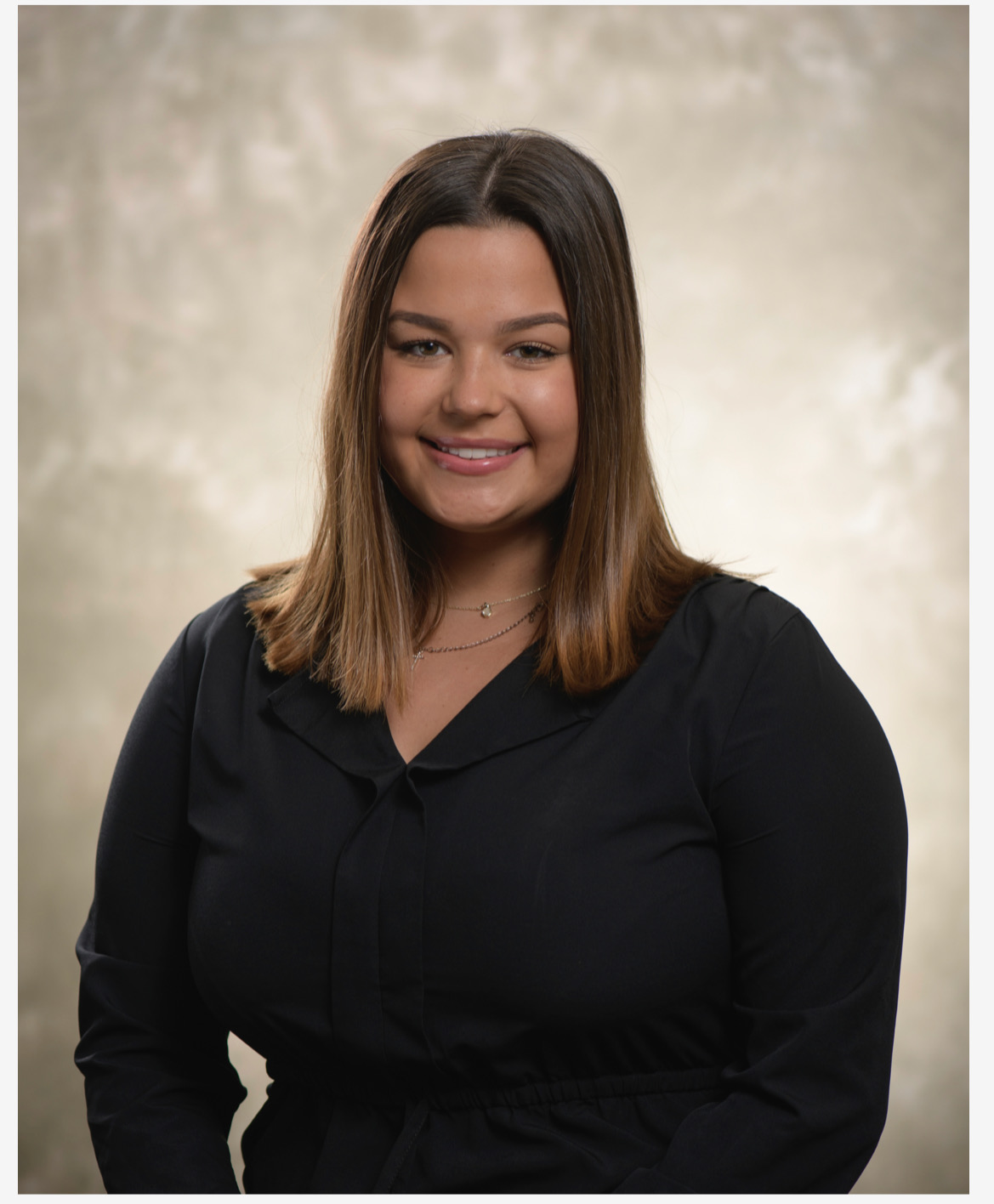 Madeleine Subach is a senior at the University of Illinois Urbana-Champaign pursuing a bachelor's degree in molecular and cellular biology. At the Beckman Institute, she conducts research in the Extracellular Vesicle Imaging and Therapy working group, collaborating with Marni Boppart and graduate student Laureen Daniels in the Molecular Muscle Physiology Lab. Their research focuses on understanding the molecular mechanisms responsible for atrophy, or the loss of skeletal muscle after disuse (for example: immobilization due to casting, extended bedrest, and microgravity), particularly in older adults. By studying this process, Subach and her colleagues can develop novel methods to improve recovery following atrophy.
Hometown: Wood Dale, Illinois
When did you first take an interest in your field?
I first took an interest in this specific field after taking a class on cells, tissues, and development. This class set the foundation of my knowledge in cell signaling and developmental processes and how these different mechanisms operate to allow higher processes to occur. This sparked my interest in how these tissues function among each other to carry out the physiological processes in the body. After discovering Dr. Boppart's lab, I saw how physiology and cell biology can connect to investigate problems with these tissues. This can further be connected to human health and how patients can ultimately be treated following a complication.
What kind of research are you working on?
My project specifically focuses on studying how senescent cells release particles to drive the aging process and how this affects muscle tissue. Pro-senescent cells, such as vascular cells, play a large role in aging and diseases related to aging. Our goal is to determine the precise cell types involved in senescence, as well as to determine if these cells are releasing [extracellular vesicles] containing pro-aging factors and molecules.
Beckman's mission is to build a better world. How does your research make our world better?
Our research is making the world better by finding molecular-level solutions to muscle tissue problems that have the potential to treat the effects of muscle disuse and atrophy in a clinical setting. If we can turn these molecular solutions into practices that can be implemented with patients, we can find a way to help reduce the effects that aging has on our skeletal muscles. Reducing muscular atrophy and the intense effect aging has on cells can essentially help to prevent many other health issues that are associated with the older population, such as falls and fractures.
How has your affiliation with the Beckman Institute helped you?
My affiliation with Beckman has allowed me to experiment with and learn many laboratory techniques that I would otherwise not have worked with during my undergraduate education. I have been able to broaden my knowledge as a scientist in my field, and through Beckman, I have had the opportunity to learn from some of the brightest minds doing research on this subject. I have also had the chance to experience many collaborative projects and presentations between the lab faculty here, allowing me to see the impact and prestige of the professional connections made here.
Describe a transformative moment or experience you have had at Beckman.
An important moment for me in our lab is when I got the chance to perform some of the techniques I learned in my MCB laboratory classes in our lab and analyze them for our research. It made me realize how fortunate I am to have the opportunity to implement things I am learning about in my classes to real-world problems and questions. I realized that not every student gets the opportunity to get hands-on experience in the field and it made me appreciate the processes and material that I am learning about even more.
Tell us about your post-university plans!
After graduation, I will be taking a gap year while applying to Physician Assistant programs and will be hopefully starting graduate school next summer!
What do you like to do outside of the classroom or lab?
I enjoy reading, wakeboarding, and spending time with family and friends at our lake house over the summer!
---
Speed Round
Favorite local restaurant: Shawarma Joint
Top three songs at the moment: Sleeping on My Dreams, Jacob Collier; Hypotheticals, Lake Street Dive; Sure Don't Miss You, The Dip
Something you enjoyed over winter break: Cooking with my grandparents for the holidays
Favorite winter activity: Skiing at Alpine Valley
Currently streaming: Law and Order SVU