Published on
Jan. 21, 2022
The Beckman Institute is pleased to welcome Gabriele Gratton, a professor of psychology, and Mariana Kersh, an associate professor of mechanical science and engineering, as co-chairs of the Intelligent Systems and Integrative Imaging research themes, respectively.
The Intelligent Systems research theme houses scientists studying cognition, language, memory, vision, decision making, and aging — from the cellular level all the way to the brain and systems level.
Gabriele Gratton.Among a variety of research interests, Gratton studies the cognitive control of attention, which involves understanding individuals' ability to direct their attention and process information in different contexts. His research elucidates the daily processes that our brain performs — processes we often take for granted despite not knowing whether they are performed successfully. Understanding these processes is central to understanding the complex inner machinations of the human brain, which can help further biological research as well as areas like artificial intelligence.
"There are multiple roles I have to fulfill as a co-chair, prime among them being that all the needs of the individual groups working under this research theme are met. I also serve as an adviser to the Beckman director," Gratton said.
Gratton will co-chair the Intelligent Systems research theme alongside Aron Barbey, a professor of psychology. As he steps into this role, Gratton aims to facilitate smooth collaboration between the theme's various working groups, inspiring the next generation of intelligent machines.
Kersh, who was named co-chair of the Integrative Imaging research theme, directs the Tissue Biomechanics Laboratory housed in the Department of Mechanical Science and Engineering. She is also a Carle Illinois Health Innovation Professor.
Using advanced imaging technology, Kersh is interested in understanding the structural and mechanical properties of musculoskeletal tissues in the body, ultimately aiming to improve the treatment of bone and joint diseases like osteoporosis and osteoarthritis.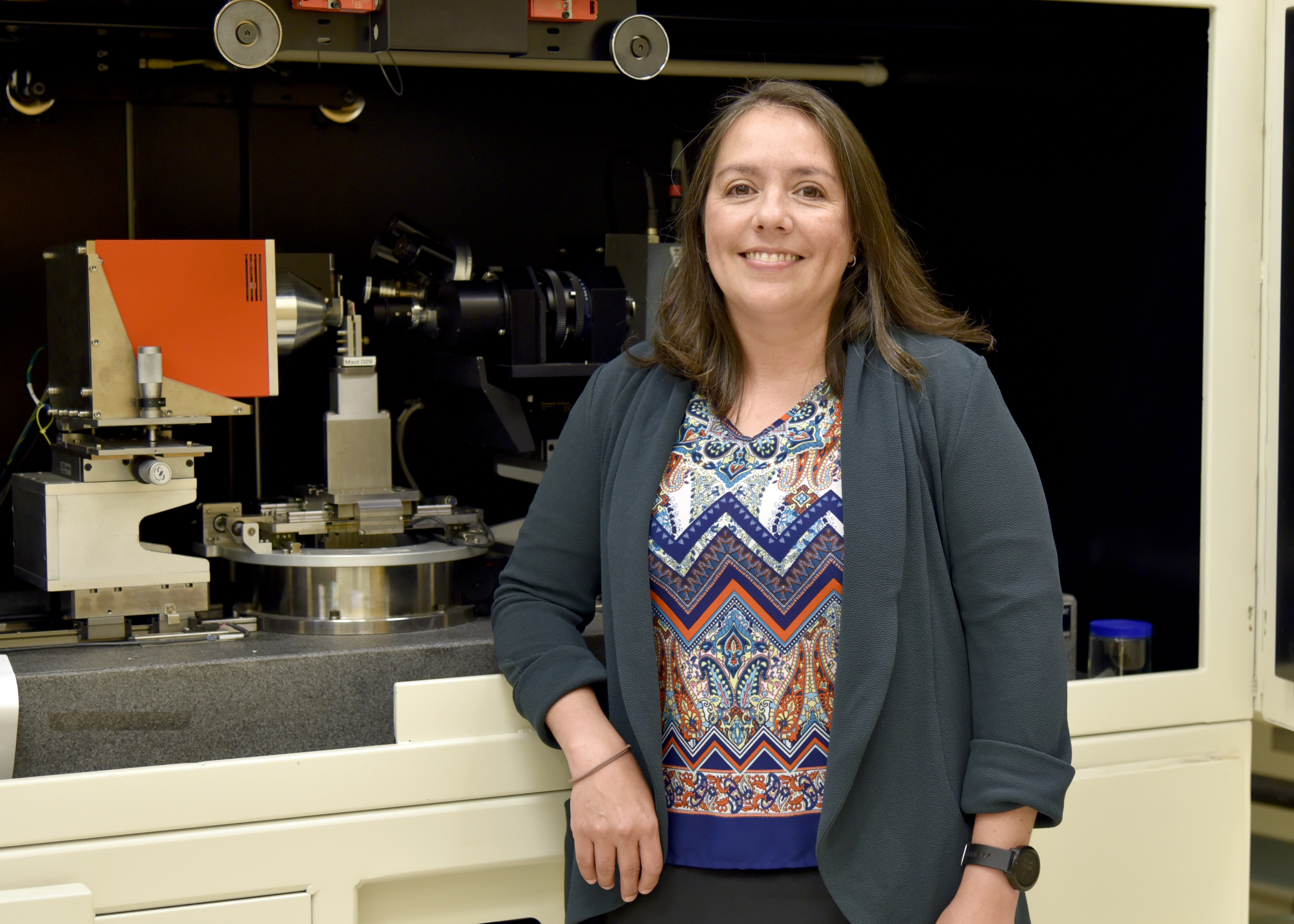 Mariana Kersh.As she co-chairs the Integrative Imaging theme alongside Wawrzyniec Dobrucki, an associate professor of bioengineering, Kersh will press into the theme's culture of interdisciplinary collaboration.
"The [Integrative Imaging] theme is an excellent platform for integrating people across disciplines to collaborate and make use of different imaging techniques. This spans from different imaging methods as well as the post-processing of images using computational methods," she said. "The beauty of this theme is that it truly integrates imaging across platforms, modalities, applications, and what we actually image across multiple length scales.
"Imaging these widely different things requires the expertise of different people and this theme does a great job of bring such people together and fostering collaboration."
With an interest in biomechanics, Kersh seeks to understand how diseases can change the physical properties of materials. This involves using different imaging techniques.
"As co-chair, I see my job as a facilitator of the networking required to bring different groups together under this umbrella of Integrative Imaging. My job will be to ensure that we have a cohesive unit of people under this umbrella that are working together to advance our areas of science," Kersh said.