Published on
Jan. 20, 2022
As the spring semester begins, the Beckman Atrium is getting a fresh new look.
Deana McDonagh.Deana McDonagh, a professor of industrial design and the Beckman Institute's designer in residence, and Amanda Henderson, an alumna of Illinois' industrial design program, reimagined how visitors can experience the space — and have fun while doing so.

"This is a team effort as we aim to enrich and enhance the community experience that is the Beckman," McDonagh said.
The space is designed for interactivity and collaboration; visitors can spin on the Spun Chairs, rock on the rocking chairs, and adjust the space to fit their collaboration needs.
Scroll through the photos below for a first look, and be sure to stop by throughout the semester.
(Caution: some visitors may experience rocking, spinning, and various forms of interactivity.)
Thank you to Widmer Interiors for its work on the Beckman Atrium and assisting with the installation process.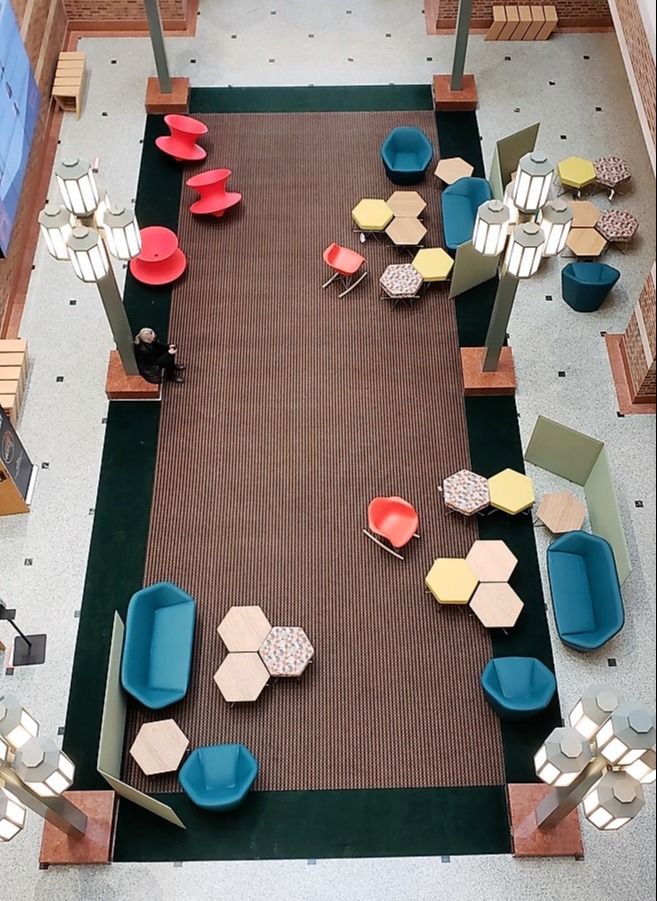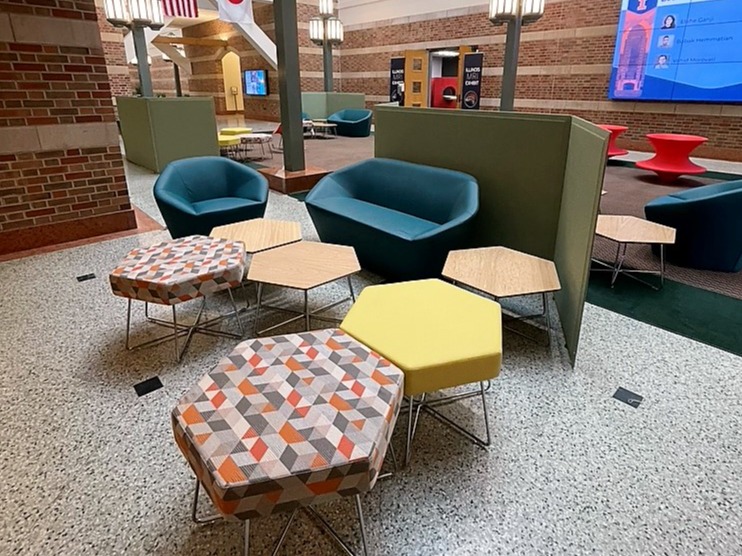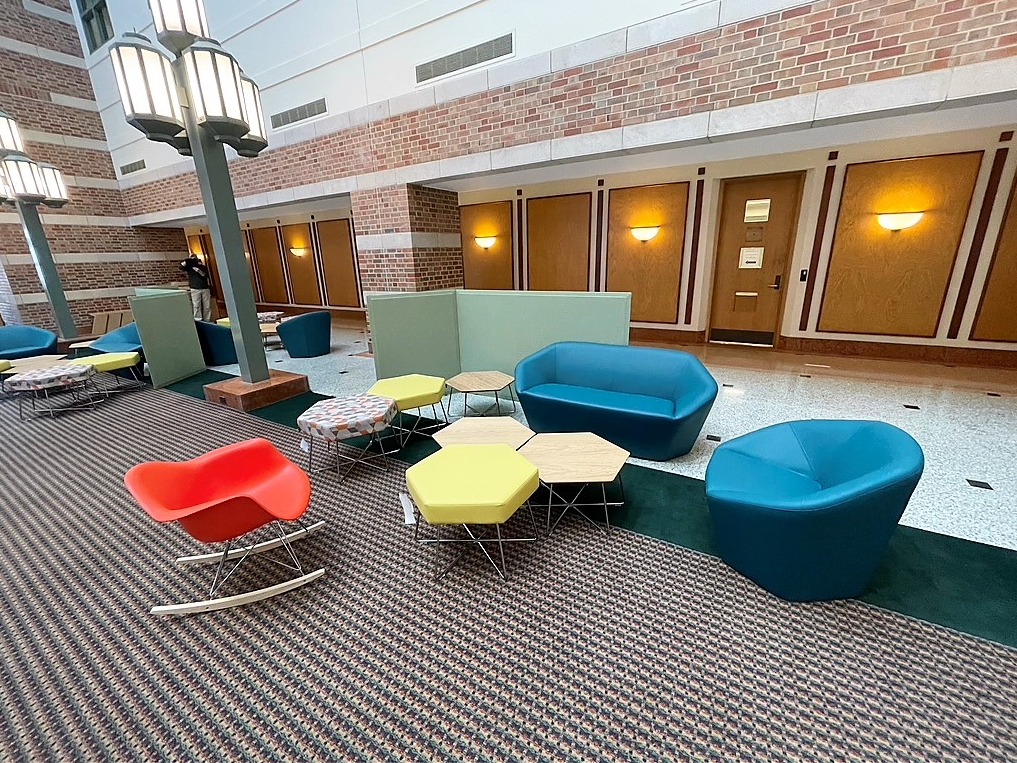 The Beckman Atrium's interactive design will enhance the institute's culture of collaboration.