Published on
Oct. 22, 2021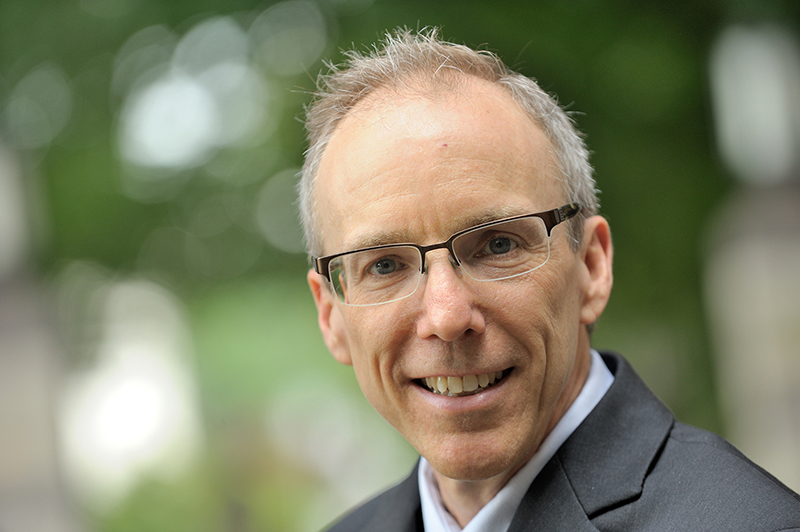 Jeff MooreBeckman Director Jeff Moore has been awarded the UIUC Campus Executive Officer Distinguished Leadership Award, which recognizes outstanding academic leadership and vision by an executive officer within a college or campus unit.
In nominating him for the award, Beckman Associate Director for Research Patty Jones called Moore "a true embodiment of the institute's mission and core values." She also highlighted his humble leadership and transparent monthly messages to the Beckman community through the institute's newsletter.
Jones cited Moore's vision in creating a strategic plan for Beckman and empowering Beckman's faculty members to break barriers through interdisciplinary collaboration. One instance: Moore created the Beckman Vision and Spirit Award. Each year, an interdisciplinary-minded faculty winner receives $150,000 in unrestricted research funding to pursue new ideas.
Moore is also invested in mentoring and preparing student and postdoctoral researchers for careers in science and technology, Jones wrote. He uses annual external advisory committee site visits to keep the institute's research portfolio moving forward. Moore also advocates for financial resources for Beckman, both through existing campus policies and channels and in creating a fundraising campaign for the future renovation of the Beckman Café.
Moore is also dedicated to diversity, equity, and inclusion, Jones wrote, and has pushed for an ongoing climate survey of the institute, expanding the institute's faculty advisory committee, and encouraging the Beckman Communications Office to showcase researchers of all genders, ages, and ethnicities.
During her time as dean of the College of Liberal Arts & Sciences, Ruth Watkins heard from "scores of students" about Moore's ability to make them feel like part of a team. "This inclusive leadership style is a core attribute of a distinguished leader," she wrote in a supporting letter.
"Jeff Moore is, quite simply, one of the most inspiring scientist-educator-leaders I have observed in my 30+ year career," Watkins wrote. "His vision centers on quality and impact, and his values are clear not only in his words but in his daily actions."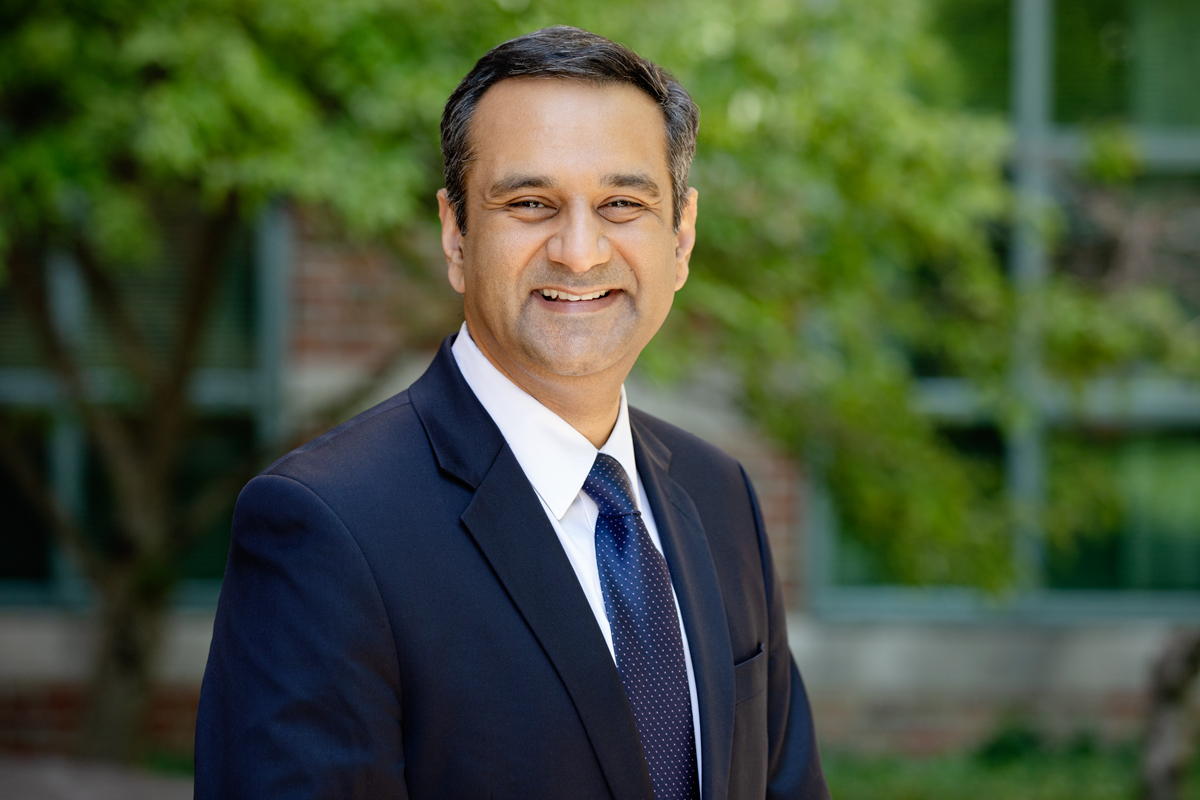 Rohit Bhargava.Rohit Bhargava, the director of the Cancer Center at Illinois and a Beckman researcher, wrote that Moore has "revitalized" Beckman through his support of early-career faculty members and his willingness to create and support new directions for the Beckman Institute with courageous and selfless steps. Moore also moved his own laboratory out of Beckman in order to make space for other researchers.
"The Beckman Institute today is much more dynamic, has a sense of accountability, and is more collaborative than ever before because of Jeff," Bhargava wrote.
Ted Brown, the founding director of the Beckman Institute and an emeritus professor of chemistry, highlighted Moore's focus on people and "his exceptional talent for attracting gifted people to join him in his work."
Ted Brown."The institute … depends on (the director's) leadership, the capacity to elicit from others their best ideas, and then work with them to produce powerful, innovative initiatives," Brown wrote. "Jeff Moore possesses those quintessential requirements more deeply than anyone I have ever seen."
Moore said the nomination itself meant more to him than actually receiving the campus award. He also cited everyone at the Beckman Institute and those who support it around campus as being deserving of similar recognition.
"From the graduate students and the postdocs, to the vice chancellor for research and innovation, and everyone in between, everyone pours incredible work into making Beckman such a wonderful place," Moore said. "Their leadership makes great things possible at Beckman."