Published on
Oct. 12, 2021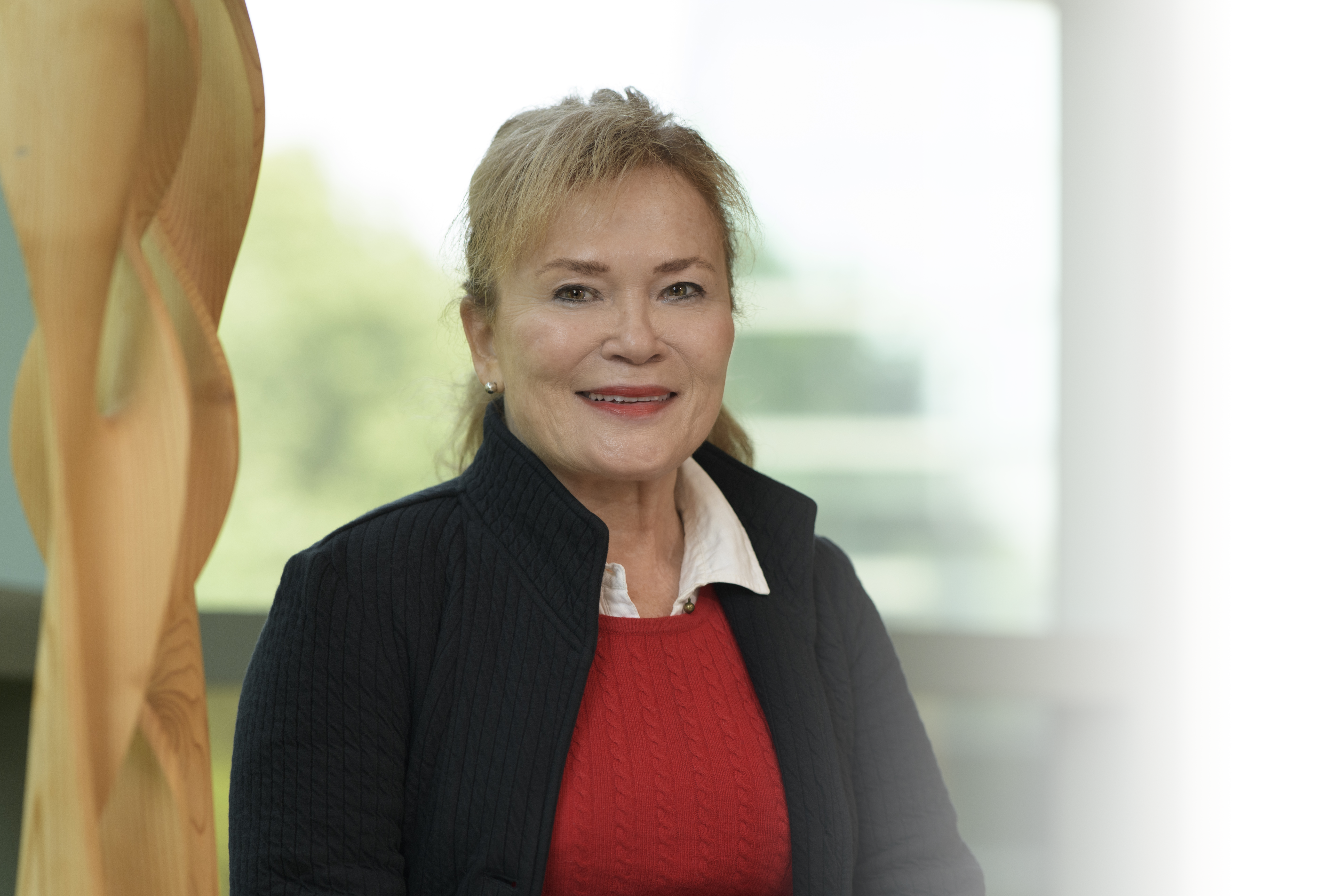 Martha GilletteMartha Gillette is the 2021 winner of Beckman's Vision and Spirit Award. The annual award, which includes $150,000 in research funding, was created to honor Beckman Institute Founder Arnold Beckman by recognizing a faculty member who has fostered interdisciplinary collaboration and exemplifies Beckman's vision. Gillette is director of the Neuroscience Program and Alumni Professor of cell and developmental biology.
Here are her thoughts on embracing integration at the Beckman Institute:
"I have been captivated by the brain since I was a postdoc, when I realized mere cells could encode complex behaviors. Enable me to remember walking in my grandmother's garden. Keep the rhythm of day and night. As I began working, I realized that understanding the neural bases of behavior, memory, and timekeeping would require innovative technologies that enabled new, dynamic insights on the nervous system and its elements.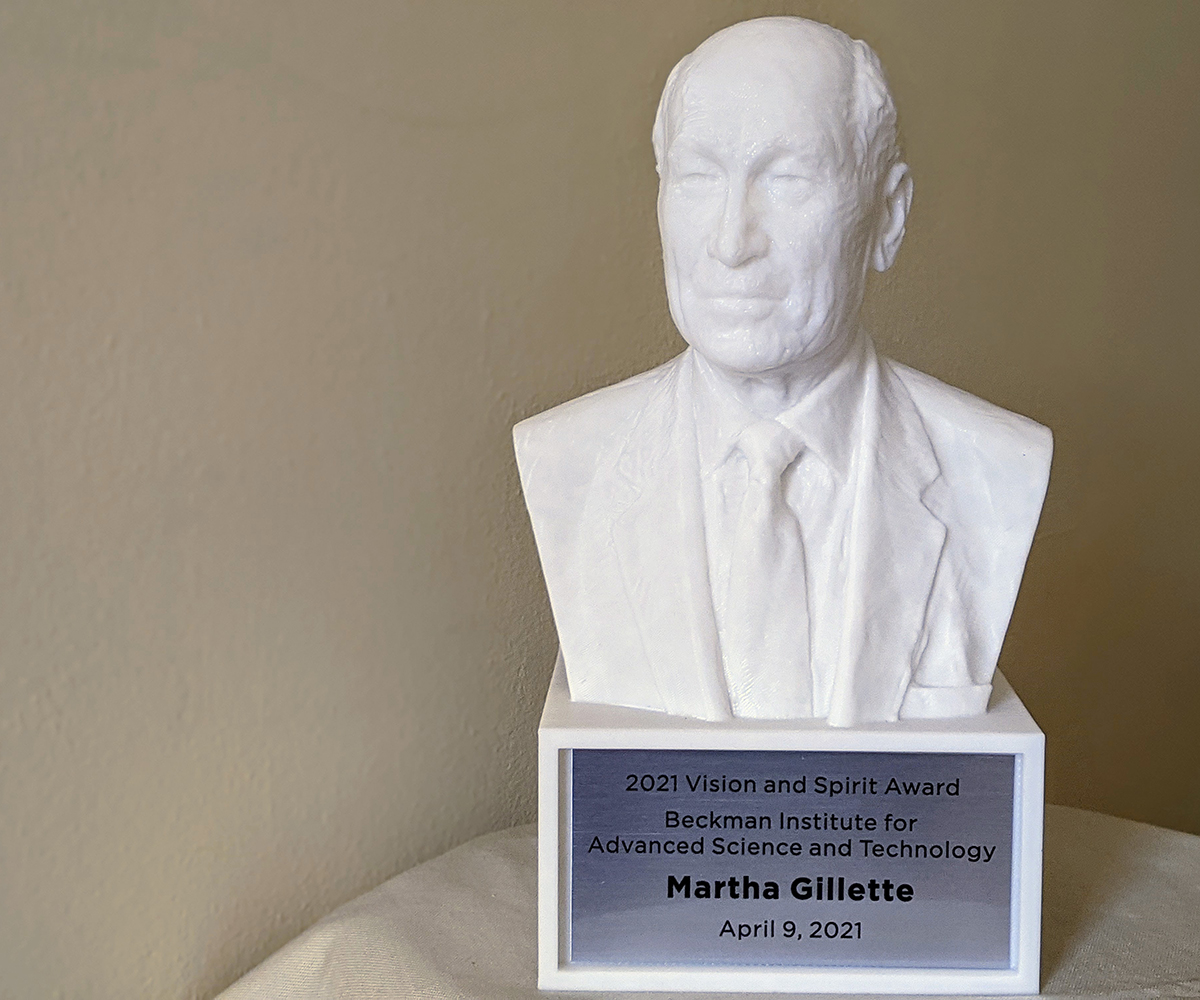 Gillette is the 2021 winner of Beckman's Vision and Spirit Award. Along with $150,000 in research funding, the award is accompanied by a 3D printed bust of the Arnold Beckman statue that's located in Beckman's Rotunda."I met Arnold and Mabel Beckman several times in the 1980s during early discussions that eventually formed the Beckman Institute. The University of Illinois' decision to foster Arnold's vision of innovation and cross-disciplinary research was remarkably forward-looking — generating discoveries that could take place only in this environment. As I've steered my career in an integrative direction, Beckman's hallways have offered a place for new discussions. Often, an idea sparks when I ask my colleagues, 'What if …?'
"To find the answers, chemist Jonathan Sweedler and I started analyzing the high-resolution chemistry of brain regions and then single neurons. Electrical engineer Gabi Popescu allowed us to look at active neurons in real time using diffraction phase microscopy. Then came the opportunity to brainstorm with chemical engineer Joon Kong and apply his amazing nanosensors and substrates to cells, enabling them to form complex multi-cellular tissues with dynamic functions as in the brain. The next extension: examining the fluid dynamics within the brain itself using MRI with bioengineer Brad Sutton. These remarkable opportunities were enabled by the novel technologies invented by my creative collaborators at Beckman."