Published on
June 28, 2021
Beckman Institute is pleased to welcome Aron Barbey, a professor of psychology, neuroscience, and bioengineering at the University of Illinois, and Ying Diao, an assistant professor of chemical and biomolecular engineering, as research theme co-chairs. With expertise spanning from neuroscience to nanotechnology and a desire to address grand environmental, medical, and scientific challenges, they will continue pushing the boundaries of Beckman's interdisciplinary mission.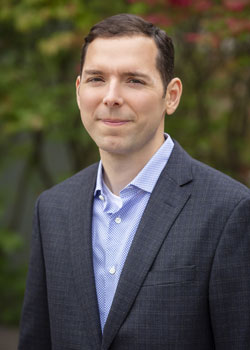 Aron BarbeyBarbey was named co-chair of the Intelligent Systems research theme during the spring semester. He replaces Diane Beck, an Illinois professor of psychology and Beckman faculty member in the Cognitive Neuroscience group.
With a breadth of experience in neuroscience and human intelligence, Barbey takes interest in the human brain's architecture – the cognitive functions that drive decision-making, enable adaptive reasoning, and allow us to anticipate the future based on what we've experienced in the past.
The more aptly we can articulate the brain's inner workings, the more opportunities arise for intervention and improvement. A central aim of Barbey's research is to establish and validate scientific interventions to enhance brain function in healthy and clinical populations, including skill-based cognitive training, mindfulness meditation, non-invasive brain stimulation, physical activity, and nutrition.
The applications of Barbey's research are not limited to human intelligence.
"The interdisciplinary community at the Beckman Institute has enabled cross-cutting research programs that apply innovations in the science of human intelligence to inspire the next generation of intelligent machines. This research harnesses new insights about the flexibility and efficiency of information processing in the human brain to drive innovation in the design of more intelligent machines," he said.
Barbey will continue to foster this tradition of interdisciplinary collaboration as he steps into his co-chair role. As a researcher, he has experienced its benefits firsthand.
"Unlocking the nature and biological origins of human intelligence remains one of the greatest scientific challenges of our time – with the potential for transformative impact in science, philosophy, education, government, and medicine, and for creating wiser, more intelligent machines to improve the quality of human life. As the breadth and significance of these issues would suggest, progress in this effort depends on interdisciplinary collaboration across the psychological and brain sciences, computer science, engineering, and medicine, fostered by a culture of team science and university-wide efforts to bring together and mobilize faculty in pursuit of this grand challenge.
"At Illinois, I am fortunate to be part of the Beckman Institute – a vibrant community that embodies this philosophy – and am honored to serve as co-chair of our Intelligence Systems theme," he said.
In addition to his co-chair position, Barbey leads the Intelligence, Learning, and Plasticity Initiative and serves as the director of the Decision Neuroscience Laboratory at Beckman.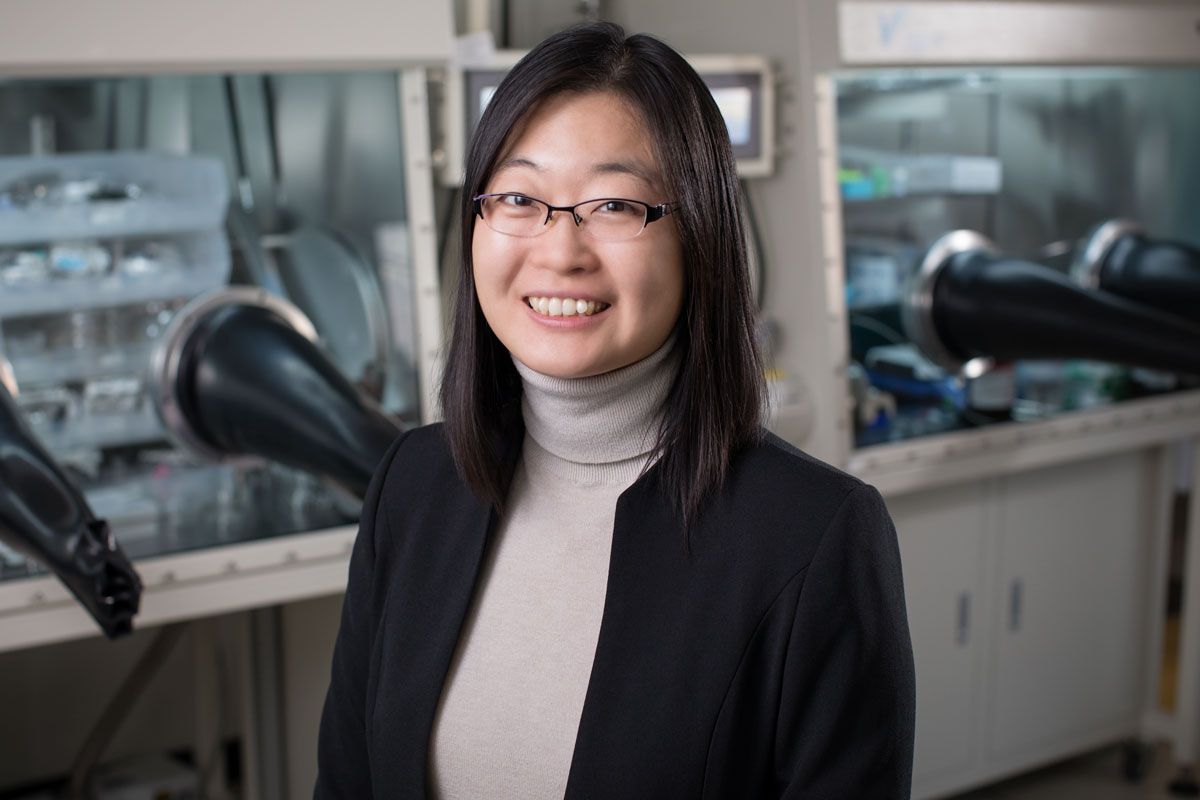 Ying DiaoDiao was named co-chair of the Molecular Science and Engineering research theme. She replaces Professor Narayana Aluru, current Richard W. Kritzer Distinguished Professor in the Department of Mechanical Science and Engineering at the University of Illinois and Beckman faculty member in the Computational Molecular Science group.
Molecular assembly is the focus of Diao's research. By studying how individual molecules unite to form materials and collectively perform a function, Diao can 'nudge' them in the right direction, reorganizing the microscopic building blocks to design materials of her own.
Already, Diao has several innovations to her name. In 2016, she was named an "Innovator under 35" by MIT Technology Review for using molecular assembly to manufacture solar cells: clingy enough to stick to a window, flexible enough to peel off, and consistently capable of converting sunlight into energy.
"Conventionally, functional materials like electronics are made by melting sand at a very high temperature and precisely chopping down the extracted single-crystal silicon into tiny pieces. It's a subtractive, top-down approach that consumes a lot of energy and produces a lot of waste. By directing the molecules, we can shift the manufacturing process to be additive rather than subtractive – building up rather than tearing down. It's low-cost, low-energy, and better for the environment," Diao said.
Using this method to manufacture solar cells – clean energy sources in their own right – is a win-win for energy conservation and technological advancement. In addition to helping the planet, Diao's research in cancer treatment and drug manufacturing directly impact human healthcare.
"We can leverage molecular assembly to create thin, lightweight sensors that can diagnose kidney disease in the early stages – they're small chips about the size of your thumb, almost imperceptible to the naked eye and portable enough to take home. One day, we can imagine to diagnose and treat disease right at its inception, and additive manufacturing of functional molecules can help get us there," Diao said.
Research of this magnitude requires insight and input from a wide array of disciplines, from chemical engineering to materials science to medicine. This collaborative scientific community will be a cornerstone of Diao's role as co-chair.
"Beckman is an inspiring model. There are no boundaries of departments or colleges. People from all disciplines come together to tackle challenges united under a shared vision.
"I am really hoping to facilitate community-building around molecular science and engineering. It's still a relatively young discipline, and there are still barriers to overcome. It is my role to break down those barriers," she said.

---
Barbey received a Ph.D. in Psychology from Emory University in 2007 and completed a research fellowship in Cognitive Neuroscience at the National Institutes of Health in 2011. He has won more than $25 million in federal and private research grants since joining the University of Illinois in 2011, receiving support from the National Institutes of Health (NIH), the NIH BRAIN Initiative, the research division of the United States Director of National Intelligence (IARPA), the Department of Defense (DARPA), the National Science Foundation (NSF), and private industry. He has received multiple academic achievement awards, is co-editor of The Cambridge Handbook of Intelligence and Cognitive Neuroscience, and serves on the editorial board of Intelligence, Thinking & Reasoning, and NeuroImage.
Diao received a BSE from Tsinghua University in 2006. She received her MS and Ph.D. from Massachusetts Institute of Technology in 2008 and 2011, respectively. From 2011-2014, she worked as a Postdoctoral Associate at Stanford University & SLAC National Accelerator Laboratory.