Published on
Dec. 10, 2019
People in astronomy and planetary sciences who identify as lesbian, gay, bisexual, transgender, queer/questioning, pansexual, asexual, and/or nonbinary (LGBTQPAN) have been an understudied group in terms of the types of harassment they face in the workplace. A recent survey has revealed that 21% of LGBTQPAN women and gender minority respondents were physically harassed in their workplace, compared to 9% of cisgender straight women and 0% of cisgender men.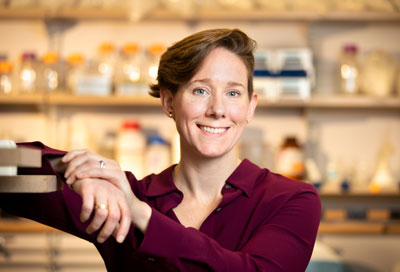 The study "Gender and Sexual Minorities in Astronomy and Planetary Science Face Increased Risks of Harassment and Assault" was published in the Bulletin of the American Astronomical Society. The study was carried out by Katharine Lee and Kathryn Clancy of the University of Illinois in collaboration with Christina R. Richey from the California Institute of Technology's Jet Propulsion Laboratory and Erica Rodgers from the Space Science Institute, who are scientists in the astronomy and planetary science community.
"There are only a handful of groups that work on sexual harassment in the sciences," said Kathryn Clancy, an associate professor of anthropology at Illinois and a part-time Beckman faculty member. "One of the rationales of this paper was to acknowledge people who are especially vulnerable, but don't get a lot of attention."
Typically, the sexual violence experiences of straight, white women are highlighted and responded to the most. Past work out of the Clancy lab has highlighted the higher frequency of sexual harassment toward women of color in astronomy and planetary science. In this paper, the researchers were interested in highlighting the experiences of the LGBTQPAN community.
"The fact that more than one in five people in the LGBTQPAN community were physically harassed between 2011 and 2015 is unacceptable," Clancy said.
The paper did not distinguish between the racial identities of the respondents in the LGBTQPAN community. "There aren't enough people in the community to make that comparison. The people in the field would be able to guess the identity of the individual, which is unsafe," said Katharine Lee, a graduate student in the Clancy lab.
The paper also makes recommendations on what steps can be taken to reduce the incidences of harassment. "We wanted this paper to be accessible to people who don't do complex social science statistical methods," Lee said. "They should be able to read the paper about their community and find ways to make their workplace better."
"We are not the first people to say this is an important issue. These recommendations have been made across many reports, and people need to start following them," Clancy said. "There needs to be more support from the leadership, and scientists who wish to make a change should work with both subject matter experts and advocates in this area."
Leaders in the LGBTQPAN community in astronomy and planetary science have been raising awareness and advocating for change for a number of years," says lead author Christina Richey. "I'm glad we now have findings that reveal the extent of the problems faced by our LGBTQPAN colleagues. I look forward to discussing our research with the broader community of astronomers and planetary scientists and working with them to make things better."
---
The paper "Gender and Sexual Minorities in Astronomy and Planetary Science Face Increased Risks of Harassment and Assault" can be found at https://baas.aas.org/community/gender-and-sexual-minorities-in-astronomy-and-planetary-science/