Published on
Sept. 12, 2019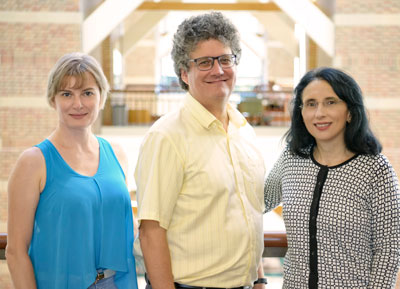 With the goal of advancing the understanding of the neurochemistry of addiction, the Neuroproteomics and Neurometabolomics Center on Cell-Cell Signaling at the University of Illinois, has had its funding renewed by the National Institute on Drug Abuse with a $6 million grant.
The center, a designated NIDA Center of Excellence, was established in 2005 at the Beckman Institute for Advanced Science and Technology to provide expertise to researchers who need state-of-the-art measurements in proteomics, metabolomics, and bioinformatics to facilitate research.
"The focus of the center has always been on understanding drugs of abuse," said Jonathan Sweedler, a professor of chemistry and faculty member at the Beckman Institute for Advanced Science and Technology. "Out of 10 million compounds in the world, a couple of hundred are drugs of abuse because they mimic natural molecules in the body that make you feel good. Studying these endogenous molecules tells you something about how drugs of abuse function."
The center consists of four scientific cores: the Sampling and Separation Core, run by Sweedler, who specializes in creating new approaches to measure cell-cell signaling in the brain; the Molecular Profiling and Characterization Core, run by Neil Kelleher from Northwestern University; the Bioinformatics, Data Analytics and Predictive Modeling Core, run by Sandra Rodriguez-Zas, a professor of animal sciences at Illinois who works in harmonizing disparate and complex data; and the Pilot Research Project Core, run by Elena Romanova, a research assistant professor in the Chemistry Department, who designs customized bioanalytical measurements and protocols.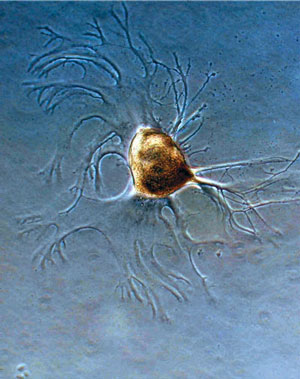 "In addition to the molecular characterization, we also look at networks of proteins and genes (in the brain). Integrating seemingly uncorrelated fields like metabolomics, proteomics, and transcriptomics allows us to gain more understanding of these complex processes," Rodriguez-Zas said. "We can identify predictive biomarkers or molecular pathways that can be used in therapies that minimize the risks of dependency."
"The center added its Pilot Research Project Core because we frequently work with people who are not experts in our fields, but they feel that our measurements contribute to their research," said Romanova, who has been with the center for 14 years. "The goal of the core is to work with the interested investigators and understand how we can help them achieve their goals."
The center has published over 245 manuscripts, earning over 10,000 citations. The cores work on a range of projects that examine cell-cell signaling, pain mechanisms and management, reward and motivation, unusual neurochemistry, and fundamental questions related to neuronal networks, memory, and behavior.
One of the new projects that the center will look at is the chemical profiling of the hair of drug users. "We are interested in testing for the presence of drugs to verify the self-reported history of drugs taken," Romanova said. "This additional mechanism of testing is important for doctors if patients are at home and not in a facility."
"One of our goals is to have a continuously evolving group of research collaborators. Federally supported researchers can contact us through our website to tell us about their projects and to explore collaborative opportunities," Sweedler said. "We are excited to have another five years of research support."