Published on
July 8, 2019
Get to Know Beckman: Steve Barker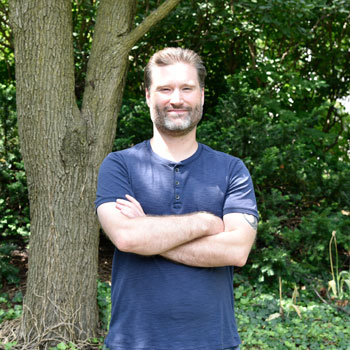 Steve is a senior web application developer in the Communications Office at the Beckman Institute.
Explain your job in 50 words or less:
As a software developer I spend most of my day designing and implementing code solutions to support and improve various Beckman websites.
How long have you worked at Beckman?
Almost 3 months.
What do you like to do in your free time?
I am pretty open to all things. I really enjoy cooking, playing board, card, and yard games with friends and family, and doing just about anything with my son.
What excites you about Beckman?
I am excited to work with the people at Beckman. Learning what people are doing or learning about their research opens up so many opportunities to grow and collaborate.
Favorite C-U restaurant?
Thara Thai