Published on
July 3, 2019
Encore of Quantum Rhapsodies
6 p.m. Wednesday, Oct. 2
Beckman Institute Atrium
The performance of "Quantum Rhapsodies" features live music, narration, and video. The Beckman Institute will offer this encore presentation after the performance's successful premiere in April. The encore features the Jupiter String Quartet, narration by creator and physicist Smitha Vishveshwara, and beautiful visualizations that celebrate the quantum world. Because space in the atrium is limited, overflow space will be available. This will be especially useful for those who have already seen the show.
A reception will begin in the atrium at 5:30 p.m. Find more information on the Facebook event.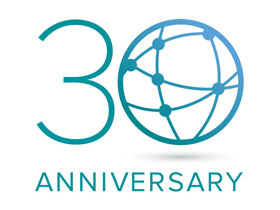 Beckman-Brown Lecture on Interdisciplinary Science
Professor Yaakov Stern, Columbia University
4 p.m. Thursday, Oct. 3
Beckman Institute Auditorium
In his talk "Cognitive Reserve: An Evolving Concept," Stern will discuss how lifestyle, genetics, and brain anatomy may affect age- or dementia-related brain changes. A reception will follow
The annual Beckman-Brown Lecture on Interdisciplinary Science honors Dr. Arnold O. Beckman, the founder of the Institute, and Dr. Theodore "Ted" Brown, the founding director. The series is funded by a gift from the Arnold and Mabel Beckman Foundation. Learn more.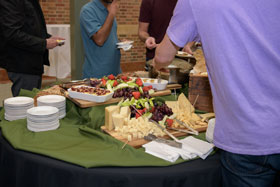 Science Showcase!
5:30 p.m. Thursday, Oct. 3
Beckman Institute Atrium
Grab light refreshments and hear a few of Beckman's graduate students and postdoctoral researchers share informal, compelling stories about their research. The participating students all attended a three-day workshop with NPR podcast host Sandra Tsing Loh. Find more information on the Facebook event.
The Beckman Experiment Pop-up Escape Rooms (SOLD OUT)
4-8 p.m. Thursday, Oct. 3, and 1-8 p.m. Friday, Oct. 4
1005 Beckman Institute
Sorry this event is sold out. Participants will learn more about the Beckman Institute through puzzles and riddles in a pop-up room created by Champaign-Urbana Adventures in Time and Space. Two escape rooms will be offered. They will each take about 30 minutes and will be suitable for up to eight participants at a time. Online registration is required but free. Find more information the Facebook event.