Published on
May 31, 2019
Get to Know Ashley Trimmell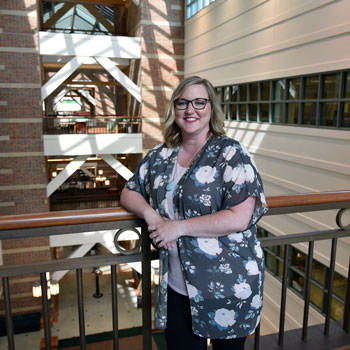 Explain your job in 50 words or less:
I administrate all activity related to Moore Group research including proposal submissions, grant activity, purchasing, reporting, personnel appointments, manuscripts/patents, travel/events, social media and serve as liaison to outside agencies, business offices, publishers and press.
How long have you worked at Beckman?
9 years
What do you like to do in your free time?
Spend time with my family and friends, read, run and watch any kind of sports
What excites you about Beckman?
The amazing people I am regularly exposed to that are doing incredible things.
Favorite C-U restaurant?
Seven Saints