Published on
April 11, 2019
Get to Know Linden Reid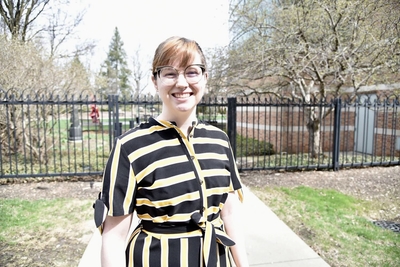 Explain your job in 50 words or less:
I'm an event planner in Space Reservations, so I schedule, plan, and reserve all events at Beckman, including conferences, talks, symposiums, seminars, meetings, and retreats. I also manage all parking spaces, catering, and associated equipment for events.
How long have you worked at Beckman?
3 months
What do you like to do in your free time?
Fiber art (spinning, knitting), gardening, woodworking
Tell me about your passion for art:
My passion for art came from my mom – she was a technical theatre teacher and I grew up making sets, costumes, and props with her. I worked for a museum exhibit design company fabricating exhibits for almost two years before coming to Beckman, and someday I hope to work in museum design.
What excites you about Beckman?
Their willingness to collaborate with other scientific institutions to bring better science to Beckman
Favorite C-U restaurant?
KoFusion