Published on
March 21, 2019
Layered Materials for Energy Conversion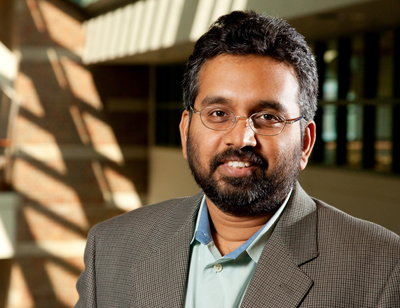 Creating a sustainable energy solution based on renewables is currently an active area of research. Solid oxide materials are widely used for renewable energy applications. Solid oxide electrolysis, which is the reverse operation of the fuel cell mode, is used to convert electricity to clean fuel. For proton conducting solid oxide electrolysis, a key step is hydration – ability to get water into the material. Hydration of materials facilitates proton transport and generation of, for example, hydrogen fuel. In this talk, we will discuss microscopic insights, obtained through quantum calculations, into hydration process of solid oxides. We will show that hydration of materials involves several important phenomena such as water adsorption on the surface, proton migration from surface to bulk, proton migration in the bulk and oxide ion vacancy migration. Next, we discuss proton transport mechanisms in bulk ABO3 type solid oxide materials. The significance of lattice motions as well as the role of A-type ions will be discussed. Finally, we will present a multiscale theory linking quantum calculations with transition state theory and continuum models to describe the current-voltage relations in solid oxide materials.
Speaker Biography
Narayana R. Aluru earned a B.E. degree from the Birla Institute of Technology and Science, Pilani, India, in 1989; an M.S. degree from Rensselaer Polytechnic Institute, Troy, New York, in 1991; and a Ph.D. from Stanford University, in 1995. He was a postdoctoral associate at the Massachusetts Institute of Technology, Cambridge, from 1995 to 1997, and he joined the University of Illinois at Urbana-Champaign as an assistant professor in 1998.
He is currently the Richard W. Kritzer Professor in the Department of Mechanical Science and Engineering at Illinois. He is also affiliated with the Beckman Institute for Advanced Science and Technology, the National Center for Supercomputing Applications, the Department of Electrical and Computer Engineering, and the Bioengineering Department at Illinois.