Published on
Aug. 6, 2018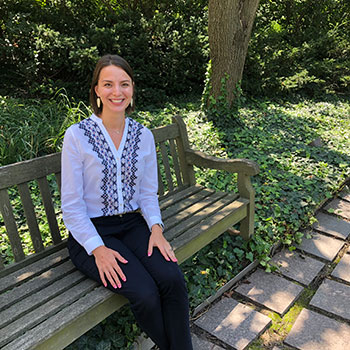 Explain your job in 50 words or less: I manage two programs, one for graduate and the other for high school students, as well as serve as a liaison for any of Dr. Rohit Bhargava's lab and Cancer Center needs. I am able to do a little bit of everything, which is fun and challenging.
How long have you worked at Beckman? Approximately 2 years; I started in October 2016.
What do you like to do in your free time? I like to paint with both watercolors and acrylics, play with my two kitties, read, and play Pokémon Go – yes, it's still a thing.
What excites you about Beckman? Collaborating and working with amazing people in such a beautiful building. Although, I can't deny I'm excited to see the new Beckman and Cancer Center space set-up!
Favorite place to eat in the C-U area: Farren's Pub & Eatery. Those potato truffle chips are the greatest!