Published on
March 28, 2018
"Multimodal Imaging Approaches for Quantitative Assessment of Tissue Microenvironments"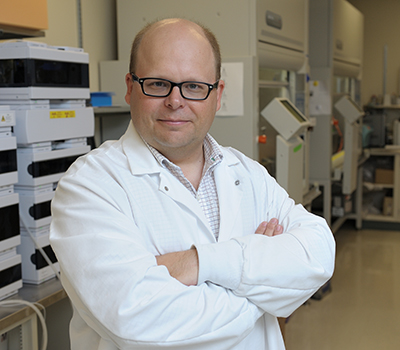 Various imaging modalities and technologies for mapping molecular and biologic processes within a single cell or whole organs have the extraordinary potential to revolutionize the diagnosis and the treatment of pathophysiologic disorders including cardiovascular complications and neoplastic processes by replacing more traditional anatomical or physiological approaches. In addition, such integrated imaging approaches have a potential to alleviate the significant social and economic costs associated with the clinical management of diseases by leading to individualized programs for disease prevention through advanced diagnosis, risk stratification, and targeted cell therapies, resulting in more successful and efficient health care. Molecular imaging using targeted biomarkers can provide unique insight into biological processes and allow for evaluation of cardiovascular disease, cancer, and targeted individualized therapy.
The goal of this presentation is to provide a current update of selected state-of-the-art quantitative imaging strategies including x-ray computed tomography (CT), and molecular-based single photon emission CT (SPECT), and positron emission tomography (PET) imaging approaches to assess tissue microenvironments in cancer and various processes in cardiovascular system including naturally-occurring, ischemia-induced, and therapeutic peripheral and myocardial angiogenesis in the onset of various cardiovascular risk factors.
Speaker Biography
Wawrzyniec (Wawosz) Dobrucki is an assistant professor of bioengineering and of medicine at the University of Illinois and holds a full-time faculty position at the Beckman Institute as a member of the Bioimaging Science and Technology Group. He directs the Experimental Molecular Imaging Laboratory (EMIL) located at Beckman. His expertise is in molecular preclinical imaging, and his fields of professional interests include the development of novel targeted multimodal imaging strategies to noninvasively assess various biological processes in vivo, including post-infarction remodeling of the heart, myocardial and peripheral angiogenesis, and cancer response to experimental therapies.
Dobrucki received his Ph.D. in chemistry from Ohio University, Athens, in 2003, a M.Sc. degree in bioengineering from the Technical University of Wroclaw, Poland, and a B.S. in bioengineering from the Technical University of Hamburg, Germany. Prior to joining the Department of Bioengineering as a tenure-track faculty member in fall 2013, Dobrucki was a junior faculty member at Yale University School of Medicine and Senior Research Scientist at Beckman Institute where he directed the Molecular Imaging Laboratory (MIL) in the Biomedical Imaging Center (BIC).