Outreach activities at Beckman
Sharing Beckman's research with the world
Beckman's interdisciplinary researchers and cutting-edge research facilities are breaking barriers and creating new scientific advances. The institute offers a variety of outreach activities within the institute, across campus, and throughout the Champaign-Urbana community.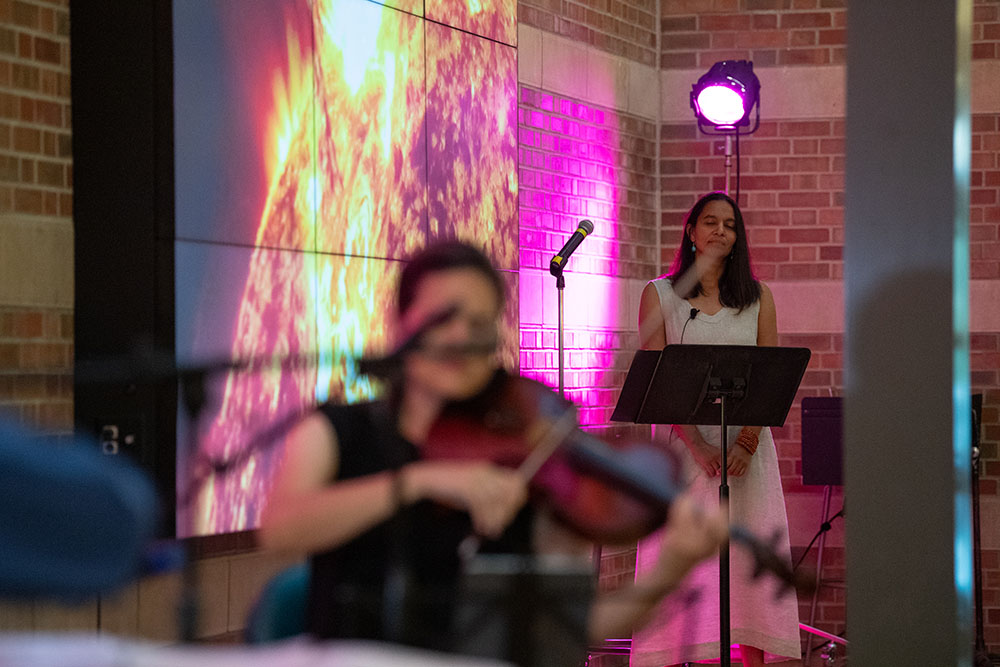 Learn about science and technology through an outreach event
Whether you're an educator, part of a local civic organization, or a campus partner, Beckman likely has an outreach activity for you.
Examples include:
Have questions or want to get started? Contact Lexie Kesler.

Resources for Beckman researchers planning outreach activities
Researchers at Beckman have always conducted outreach and public engagement activities. Adding support in this area is a fairly new function of the Beckman Communications office.
Beckman's outreach and communications specialist plans the biennial Beckman Institute Open House, sets strategy for institute-level outreach activities, and offers support to researchers conducting their own activities.
Please contact Lexie Kesler for your outreach planning needs.
Have questions about outreach at the Beckman Institute? Contact us: