Annual report
Beckman's future is bright.
Members of the Beckman Institute are routinely tasked with using the best of today to build a better tomorrow.
This year, community members raised the bar for world-class facilities, fostered richer collaborations, and asked questions that demanded sharp, innovative solutions. New inclusive lab spaces and the brilliantly lit Beckman Tower prove that the institute's people and place are headed toward a bright future.

Take a peek into the 2021-2022 year at the Beckman Institute. Click below to download a full PDF of the publication.
Download report (PDF)

The research stories in the publication have been condensed in order to showcase a range of research and updates. See below for links to the full stories.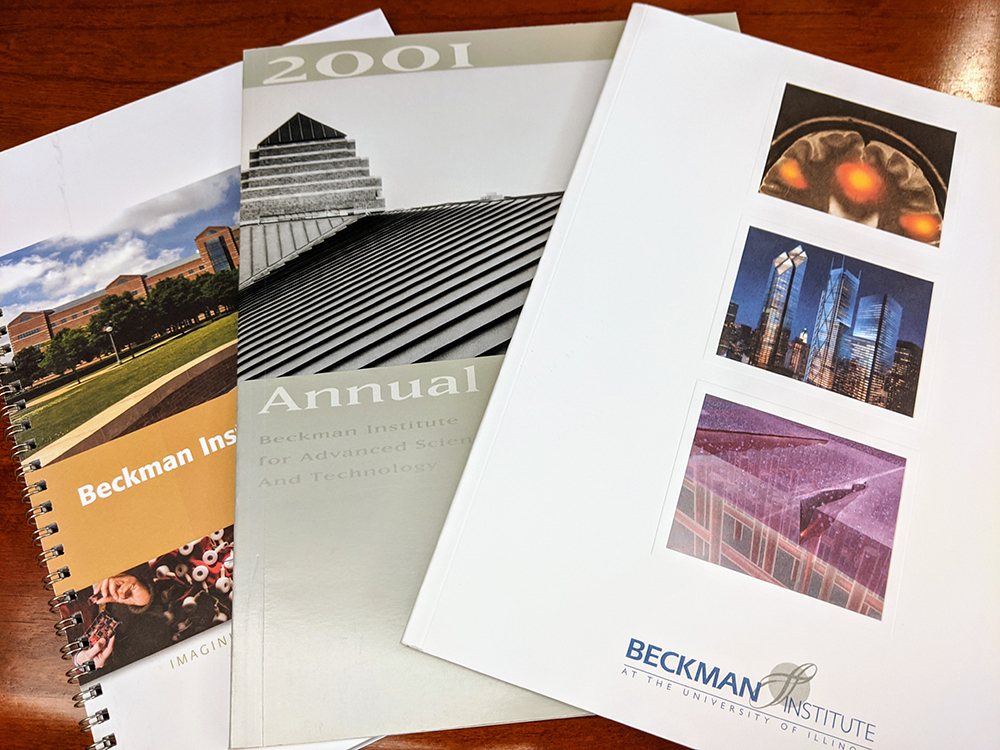 Read past annual reports
Learn how the Beckman Institute has grown and innovated over the years. Find PDF versions of annual reports dating back to 1996.
Explore the archive