Annual report
Beckman is built for this.
The Beckman Institute is a people, a place, and a philosophy.
From the beginning, Beckman has encouraged integration and innovation. When the COVID-19 pandemic hit, our researchers used it as a spark of inspiration, applying existing expertise to break new barriers.
The challenges of the last year were unprecedented. Beckman was built to meet them.
Take a peek into the 2020-2021 year at the Beckman Institute. Click below to download a full PDF of the publication.
Download report (PDF)

The research stories in the publication have been condensed in order to showcase a range of research and updates. See below for links to the full stories.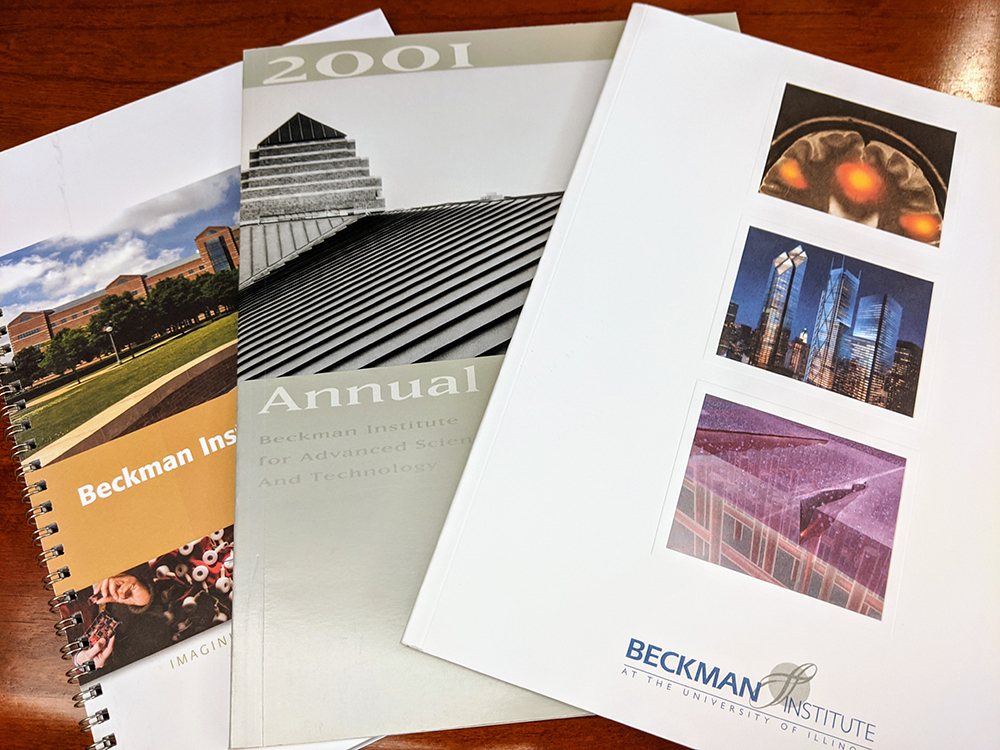 Read past annual reports
Learn how the Beckman Institute has grown and innovated over the years. Find PDF versions of annual reports dating back to 1996.
Explore the archive