Sottos, Han Selected for Endowed Chairs
Two of the three University of Illinois faculty members recently selected for endowed chairs have connections to the Beckman Institute. Nancy Sottos, a professor of materials science and engineering, and Jiawei Han, a professor of computer science, were named Swanlund Endowed and Michael Aiken chairs, respectively.
Nancy Sottos, a Beckman faculty member, and Jiawei Han, a Beckman faculty affiliate, were among three University of Illinois faculty members selected for endowed chairs, deemed to be among the most distinguished honors on campus.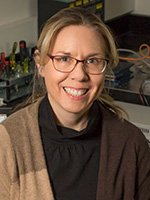 Sottos, a Swanlund Endowed Chair, is the Donald B. Willet Professor of Engineering in the department of materials science and engineering and leads the Autonomous Materials Systems group in the Beckman Institute.
Her research interests include polymers and composites capable of self-healing and regeneration, mechanochemically active polymers, tailored interfaces and novel materials for more reliable energy storage. She is a Fellow of the Society of Engineering Science and the Society for Experimental Mechanics.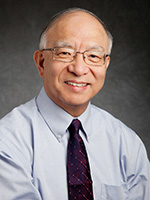 Han, who was named the Michael Aiken Chair, is an Abel Bliss Professor of Engineering. His recent research interests include data mining, text mining, information network analysis and big data analytics, with more than 900 publications. He is a Fellow of ACM and a Fellow of IEEE, and received the 2004 ACM SIGKDD Innovations Award and the 2009 IEEE Computer Society M. Wallace McDowell Award.
In 2018, he became the fourth non-Japanese scientist to earn the Funai Achievement Award, Japan's highest honor for information science.
For full article, visit the Illinois News Bureau.