Director's Seminar on Dec. 4: Monica Fabiani
The last Director's Seminar of the semester on Dec. 4 will feature Monica Fabiani, psychology professor and faculty member of the Cognitive Neuroscience Group. The presentation will start at noon in Beckman room 1005, and lunch will be provided.
A Healthy Mind in a Healthy Body: Cognitive and Brain Aging, Fitness, and Arterial Elasticity
Normal aging is characterized by changes in a number of cognitive processes, including aspects of sensory and working memory. These age-related changes in cognitive functions are accompanied by changes in the underlying brain anatomy, as well as by changes in cerebrovascular health. In turn, the health status of the cerebrovascular system is heavily influenced by lifestyle factors, such as cardiorespiratory fitness (CRF). In my talk, I will review some recent research from our laboratory aimed at examining the interrelationships between CRF, arterial elasticity (arteriosclerosis), and blood flow within the brain; age-related changes in brain anatomy; and function and neuropsychological tests of working-memory.
---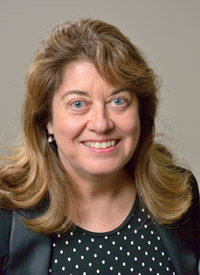 Monica Fabiani is a psychology professor at the University of Illinois. She is also a full-time faculty at the Beckman Institute and affiliated with the Neuroscience Program and the Bioengineering Department. She was a co-chair of the Biological Intelligence research theme at the Beckman Institute between 2005 and 2010. She codirects the Cognitive Neuroimaging Lab with professor Gabriele Gratton, and she is the author or co-author of more than 140 peer-reviewed articles and book chapters. She received her bachelor's degree in experimental psychology from the University of Rome, and her Ph.D. in biological psychology from the University of Illinois in 1990. She subsequently was a researcher at FIDIA Pharmaceuticals in Abano Terme, Italy (1991), a research scientist at the New York State Psychiatric Institute (1992-1996), and an assistant to associate professor at the University of Missouri (1996-2001). She was the president of the Society for Psychophysiological Research (SPR; 2007-2008) and is a fellow of the Association for Psychological Science (APS). Starting January 2015, she will be the editor-in-chief of Psychophysiology. Her research involves the integration of multiple brain imaging methods (including ERPs, optical imaging, and structural and functional MRI) and their application to the study of brain and cognitive aging. Her research has been funded by a number of agencies, including the National Institute of Aging and the National Institute of Mental Health.