Published on
Nov. 17, 2017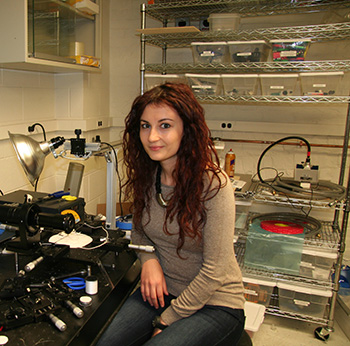 Explain your job in 50 words or less: My research activity as a Beckman Postdoctoral Fellow is focused on the design, production, and characterization of artificial muscles. In particular, I am working on bio-inspired artificial muscles which aim to reproduce the complex and unique mechanisms of natural muscles and that can be applied in several fields and at different length scales, from robotics to self-healing materials.
How long have you worked at Beckman? Three months
Favorite thing to do outside of work? Play saxophone
Hometown: Terranova da Sibari, Calabria, Italy
What excites you about Beckman? The excellence of the research, the multiethnic environment, and the kindness of the people.
Favorite place to eat in the C-U area: Courier Cafe